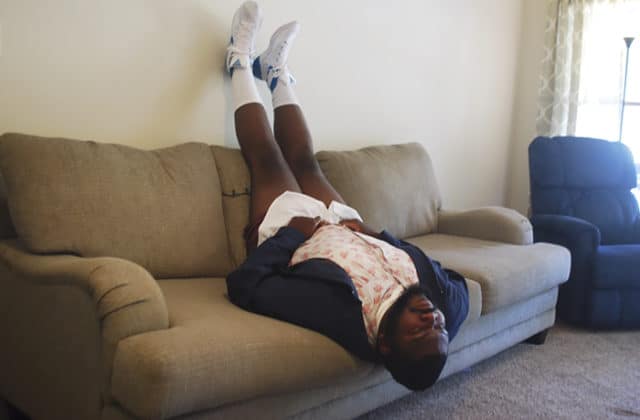 Do you get the idea that Stranger Things is a popular theme this Halloween? Yeah, me too. this guy especially seems to be in the spirit as he dons his own costume, which might have some people looking at him funny but oh well. It's Halloween right? You get to dress up as what you want and hope like heck that people keep it civil and tasteful in some way. And on the bright side he does have shorts on under his dress that you can see, which is a bonus for the rest of us. But aside from that you have to admire the fact that he's not afraid to dress up like his, and a lot of people's, favorite character from the show.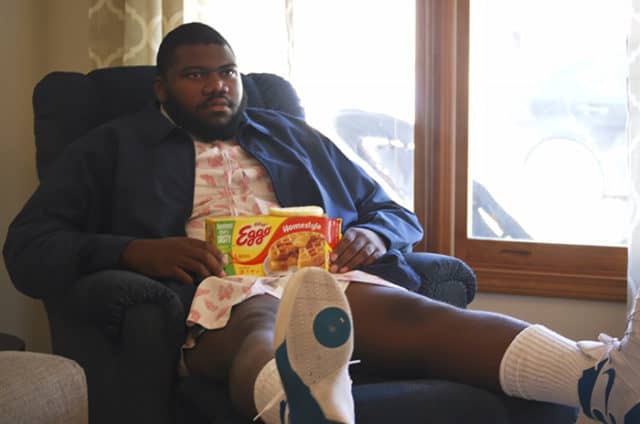 I mean this guy has got the character down to a tee, which means that of course he's rocking the Eggo's as well as the same kind of outfit that Eleven wore in the first season of Stranger Things. The one thing I don't see, thankfully, is the wig. Kidding of course, but it's the only thing that he seems to be missing. Given that he went to this extent I think that's more than forgivable since the love he's showing for the program is nothing short of awesome.
I don't know how far I would be going in this outfit but if he's going outside at all in it then that means that he has complete confidence in himself, which is a good thing. This isn't the most risque costume ever after all, but in a world such as we live in at the moment there are bound to be a few stares and pointing fingers. Meh, so what. The guy knew who he wanted to be for Halloween and he's absolutely killing it. I just hope that it's warm where he's at, otherwise his southern regions might get a wee bit chilly.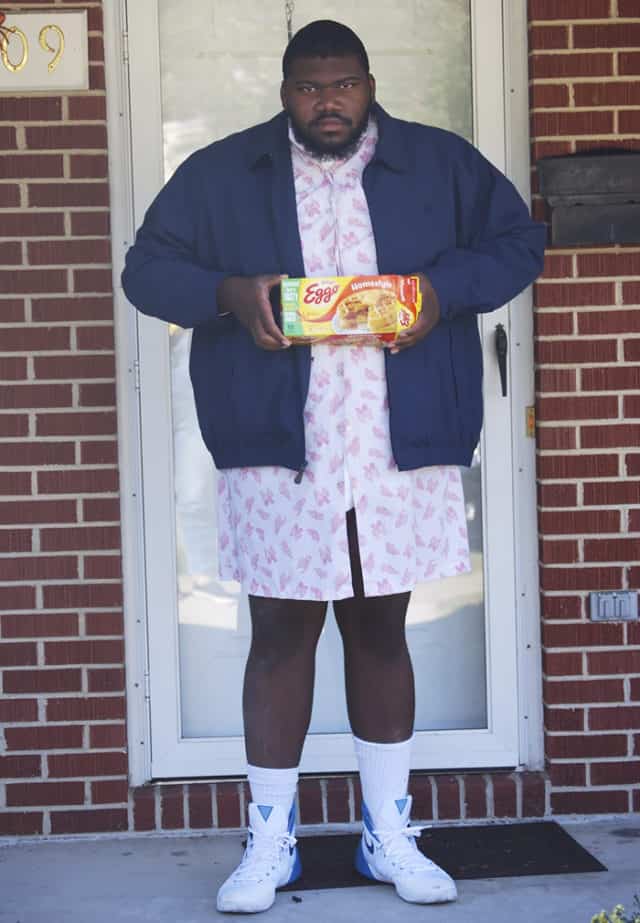 I do happen to wonder how much thought he put into this costume though. It's a pretty good likeness but I wonder if he really thought about people's reactions or decided he just didn't care and went for broke. A lot of people probably would have thought about the reactions of others and abstained from it, but a lot of people like this guy wouldn't even think twice when it came time to put on the costume and head on out. That's admirable and even edgy in a way that speaks a lot to his character.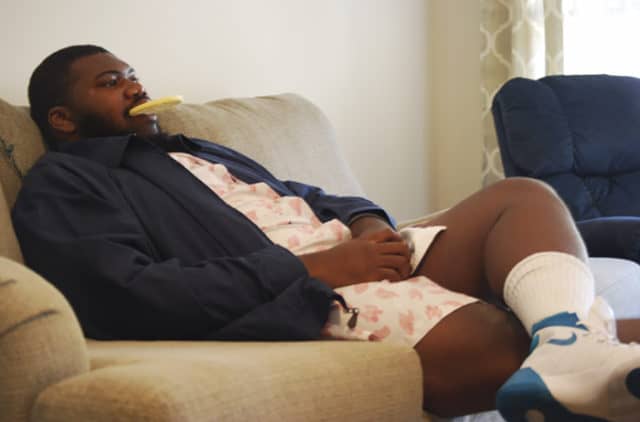 I don't think I'd be telling this guy to Leggo my Eggo. He might not be the biggest guy in the world but he looks like he could put up a fight for the favored toaster waffles. I have to commend this guy for taking the time and effort to put together a simple but awesome costume that should be counted as one of the best. If this was a couple decades ago he might just be called a kook, but at this point he's called a dedicated fan.
Happy Halloween big guy.