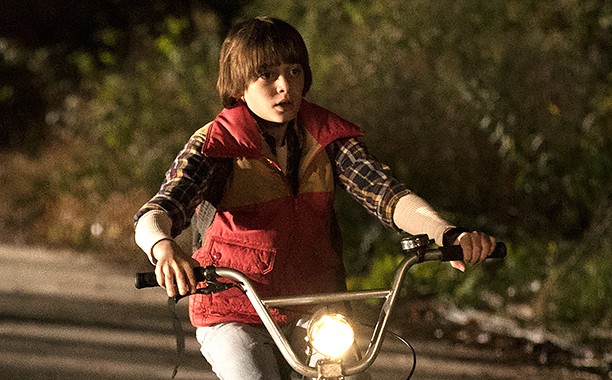 As fascinating as normal celebrities are, there is something about watching a child star grow that captures the public eye unlike anything else. Not only are these stars often astounding in terms of their abilities at such a young age, but it is interesting to witness how young people handle the stresses of a career in the entertainment industry. One young person who has emerged as a budding star is the incredibly gifted Noah Schnapp, best known for his portrayal of Will Byers on Stranger Things.
Schnapp's rise to fame has been meteoric and it shows no signs of slowing. He is set to reprise his role in the upcoming second season of Stranger Things as well as appear in a film titled We Only Knew So Much. Unsurprisingly, many fans want to know more about this 12-year-old star. In order to shed some light on his background, here are five of the most interesting facts about Noah Schnapp.
5. He started acting very young
While most people would consider 12 years of age to be very young to begin professionally acting, Schnapp is already a seasoned veteran. He began acting when he was only 6 years old. These early acting classes were instrumental not only for his development, but also for his confidence. In fact, it was his teacher who urged him to act professionally as a child. Luckily for his fans, he followed his teacher's advice and hasn't looked back since.
4. He has starred in high profile films
While his most notable role to date may be in the critically-acclaimed series Stranger Things, Schnapp also has a great deal of experience acting in films. His filmography is quite exceptional and he has shared the screen with icons like Tom Hanks.
Thus far, Schnapp has appeared in three feature films: Bridge of Spies, The Peanuts Movie, and The Angry Birds Movie. Most actors work their entire lives hoping to land a role in movies of this stature.
3. Noah Shnapp Net Worth
Naturally, Shnapp does not have the financial responsibilities that adult actors deal with. This may have allowed him to be more selective with his roles, as he does not need small parts for income. Regardless, this 12-year-old is more financially sound today than the vast majority of people will ever be. His current net worth in 2017 is estimated to be $1 million. With such a long career ahead of him, Schnapp's financial future looks very bright.
2. He has appeared in other media
While the bulk of Schnapp's work has been acting in film and television productions, he has also taken his talents to other media. He has appeared in both video games and music videos. Most notably, he reprised his role as the voice of Charlie Brown in the video game The Peanuts Movie: Snoopy's Grand Adventure. He also appeared in the Panic! at the Disco music video for the song "LA Devotee."
1. Has insightful views on his character's sexuality
There has been a great deal of attention and speculation about Schnapp's character's sexuality on Stranger Things. Many people want to know whether Will Byers is a heterosexual or homosexual character. Schnapp, on the other hand, feels that most people are missing the point by attempting to label the character.
In a post online, Schnapp explained that he does not have any interest in finding out his character's sexual orientation. Instead, he focuses on how the show is about outcasts who find each other. He feels that it is important for everyone who feels different to be able to relate to one another, not just those who share the same sexual preferences.
Final Thoughts
Watching a young star develop their craft and continue to see success is one of the most exciting things for a fan to witness. Noah Schnapp, at only 12 years of age, has already seen more success than many actors will ever experience. However, he is putting his talents to great use, diversifying his roles and using his fame to bring people together. Fans will undoubtedly be able to watch Schnapp in many prominent roles for years to come.