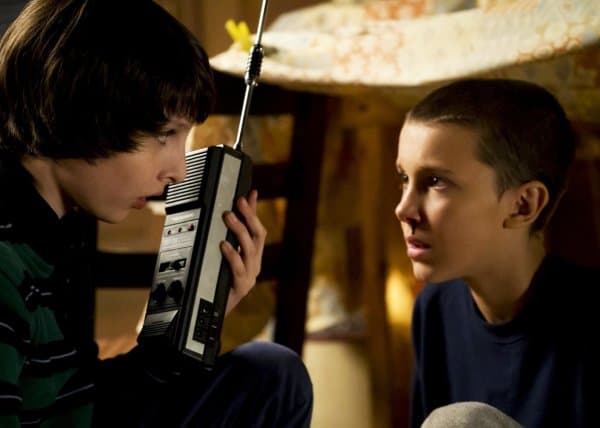 It seems like everyone and their uncle is coming out with a Stranger Things theme these days and are doing a pretty good job with it. This guy actually picked up his guitar and decided to do the music for each episode, which is definitely going above and beyond in terms of creating something special that was influenced by the show. If you're like me you've probably binge-watched the second season of Stranger Things already and are bound to be waiting for the third season to hit, whenever that might be. Given that we know the Upside Down didn't just go away it's easy to assume that the entity on the other side of the gate is eager to reopen the portal and make its way forward yet again.
While the music for the show is already pretty cool since it carries that definitive 80's feel you can't help but wonder what might happen in the next installment since you know the kids are going to be just about grown and off onto another stage of their lives. What that means for everyone is going to be interesting to see since the youngest cast member is still a teenager and will no doubt look a great deal older by the time the next season rolls around. At that point it might be necessary to place them years ahead and perhaps even coming close to graduating high school, which would be hard to imagine for Jane/Eleven since she's not the typical teenager and could be kind of scary when it comes to hormones and the idea of being a moody teenager.
But on top of that the music would have to change a bit too since by that point in the 80's the musical landscape would have already been shifting and would need to be re-examined. Now think if there was a fourth season and the kids are still there, they would have to switch it up again since college would be a very likely thing given the time between seasons and all that could happen. The level of character development would have to be great enough to keep up and the music would have to change as well since by that point the show would be reaching into the 90's at least. And as we all know there was a huge shift in music from one decade to another.
That's all a lot of conjecture at this point and nothing is for certain. But what is known is that the music for Stranger Things has at this point become an iconic presence that people simply love and can't get enough of, as is evidenced by this performance. It's such a simple tune and yet people have come to depend on it when they watch the show in such a way that it seems almost like a comfort blanket designed to soothe their aching needs and allow them to think that everything is as it should be.
Thank goodness for Netflix I suppose.
Tell us what's wrong with this post? How could we improve it? :)
Let us improve this post!