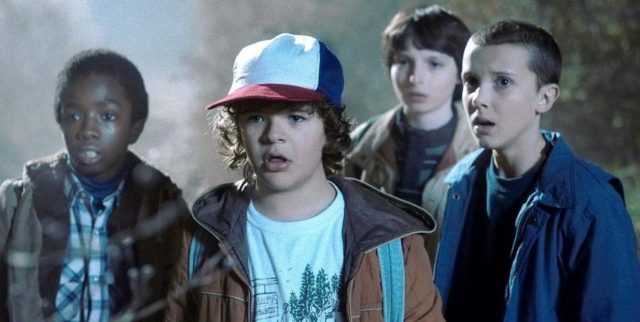 Stranger Things is an American web TV show with both horror and sci-fi elements. Recently, the show-makers have revealed new information about Season 2 of the TV show, which is expected to be released on Netflix on October 31, 2017. Here are some of the things that viewers can expect from Season 2 of Stranger Things:
The Return to Normalcy
Season 2 will be focused on the core cast's effort to return to normalcy after the harrowing events of Season 1. For example, Will will have to struggle with his post-traumatic stress disorder, which is the result of his prolonged stay in the Upside Down. Likewise, Nancy and Mike will have to cope with the loss of their friends, Barb and Eleven, while Chief Hopper will have to scramble to cover up the exact details of what happened in Season 1 for the sake of protecting Will and Joyce. All of which are complicated by the fact that the horror and sci-fi elements of the web TV show are not just going to go away, particularly since Dr. Owens is still running the lab.
Internal and External Threats
External threats will remain in the web TV show, but it is interesting to note that some of the threats to the core cast, their friends, and their families will come from within rather than without their circle. In part, this is because Will has changed from his time in the Upside Down, meaning that the core cast will have to cope with this fact on top of their emotional scars from Season 1. Overall, viewers can expect a much more exhaustive look at the characters, which will provide increased insight into them as well as their relationships with one another.
Bigger, Better Monsters
Viewers can expect monsters to not just return to Season 2 of Stranger Things but return in bigger and better forms. In fact, the show-makers have outright stated that some of the threats in Season 2 will make even the most memorable monster from Season 1 seem a bit inadequate in comparison, which is a rather audacious statement to make. With that said, this statement seems to be well-supported so far, as shown by preview footage showing a multi-limbed monster with no exact correspondence to a terrestrial creature looming over a forest landscape but cast into shadow by its distance from the viewpoint.
Noah Schnapp Will Step Up
Will didn't show up much in Season 1 of Stranger Things for rather understandable reasons. However, Season 2 will focus much more on the character, so much so that it wouldn't be an exaggeration to say that he is at the center of events. As a result, viewers can expect to see more of Noah Schnapp in the role. Fortunately, the show-makers have stated that they had full faith in his abilities as an actor when they cast him. Better still, they have stated that they were still blown away by his performance in spite of their faith, which bodes well for what viewers can expect to see on their screens.