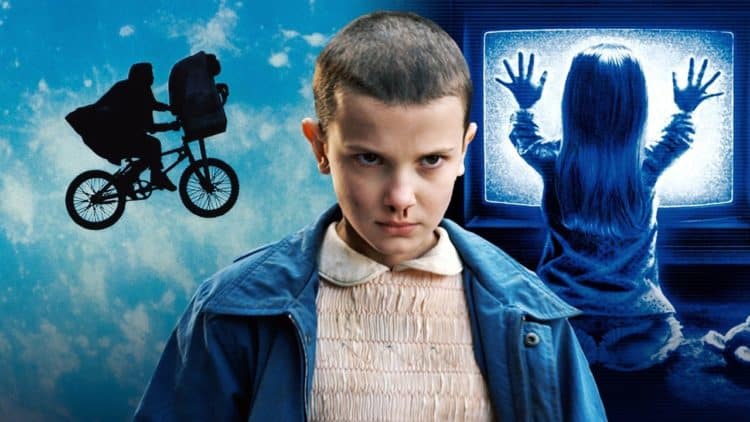 So a lot of us are addicted to the show Stranger Things, right? Even if you're not chances are you've heard about it by now and are at least intrigued enough to keep reading. The show itself is far more expansive than just the subject of the article, but right now a lot of theories are going around about the monsters that are yet to come with Stranger Things season 2 about to make its long-awaited appearance. So here are a few theories that you might find interesting about the monsters in Stranger Things. Yeah, you read that right, monsters.
There's bound to be more than one, right?
The Demogorgon isn't dead.
That's right, the big bad from season one is a lot tougher to kill than anyone thought. He walked into virtual hailstorm of bullets and kept coming. The only thing that took it out was Eleven, and even then it's way more likely that she found a way to shove him back into the Upside Down. To think that the creature could be obliterated so easily after proving how tough it was would be kind of insulting. So it's a safe bet that it's still kicking around.
There's something happening with Will.
So yeah this isn't really monster-based but something is definitely up with the Demogorgon's most infamous escapee. That slug coming out of his throat and the fact that he could see the Upside Down without trying has to mean something. Is Will going to become another monster in the next season? How would his friends help him if that is a possibility?
That creature in the teaser looks downright nasty.
The boys were playing D&D again in the end of the first season, and they were facing what's called a Thessalhydra, a monster with eight heads and a real mean disposition. This is also based off of the hydra that Hercules is said to have defeated in Greek mythology. Whatever it is the creature looks absolutely huge and extremely foreboding as it seems to be waiting in the near distance.
There are a lot more monsters in the Upside Down.
If the Upside Down is a place like earth but darker, wouldn't it be feasible to believe that there are more monsters than we know about at this point. It makes sense that only the Demogorgon was shown in the first season. The writers wouldn't dare reveal too much to quickly for fear of ruining the show. But just how many are there? We know of two at the moment, but there's a possible third coming if Will is somehow infected. That also brings into mind whether the Demogorgon started its life as a monster or if it was human at one point.
The Demogorgon was created at Hawkins.
It's humanoid to start with, and it seems able to navigate well enough throughout the landscape. So why not? What if some weird experiment involving a human and the Upside Down created the Demogorgon? That would elevate the series to a whole new level of scary that fans might really appreciate.
These are some of the more popular fan theories, but they're definitely not the only ones. Let us know what your theory might be, it's always nice to hear what people think.