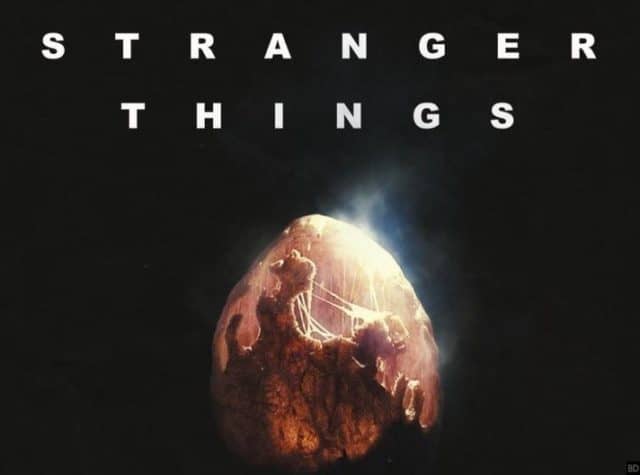 There's still a while to wait for the next season of Stranger Things, but until then we're going to have make do with the first season and the innumerable images and theories that have been abounding concerning what's to become of Hawkins and its many residents. Really, that thing that will saw in his vision during the trailer looks like it could wipe the town off the map in a day or less.
The image above is just one of the great things about how much people have been enjoying the show so far. The obvious homage to one of the many scifi movies that people won't stop talking about is well-rendered and gives an ominous feel to the upcoming season. So far we haven't seen anything like it in the first season but the truth of the matter is that we didn't get to see as much of the Upside Down as you think. It was shown periodically throughout the season, but still, we didn't get to see anything outside of Hawkins.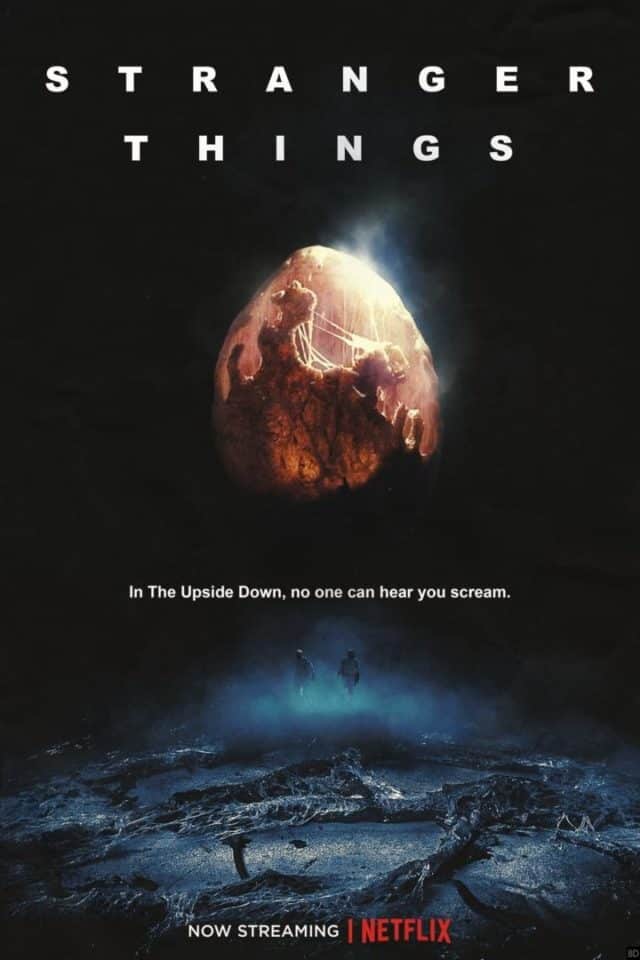 We know something's coming according to season one ended, we just don't know exactly what. Who says that Demogorgon was the only one of its kind? Who says there aren't worse things in the Upside Down? These are interesting questions that people have been asking nonstop since the first season ended and won't stop asking until they see what season 2 has to bring. Much like any popular show there are bound to be tons of theories as to what's going to befall Hawkins and what is really happening with the Upside Down. What little we've seen thus far is bound to be expanded on in the next season and beyond. What we do know however thanks to the trailer is that just being transported back to the Upside Down doesn't mean you're automatically dead.
What if Demogorgon is wounded but still alive? What if there are more like it?
Hawkins could be in some serious trouble now that a link seems to have been established. The comings and goings of Demogorgon could have been a lone hunter making its way back and forth across the dimensions, obtaining what it needed to survive. Or Demogorgon could have just been servant bringing back victims to feed something else. Now that's a horrifying thought. What in the world could possibly be worse than Demogorgon? We're bound to find out next season. But hopefully there's one tip that our characters will follow. If you even suspect that something is about to jump out of a covered or shelled container of any type, don't stick your face over it.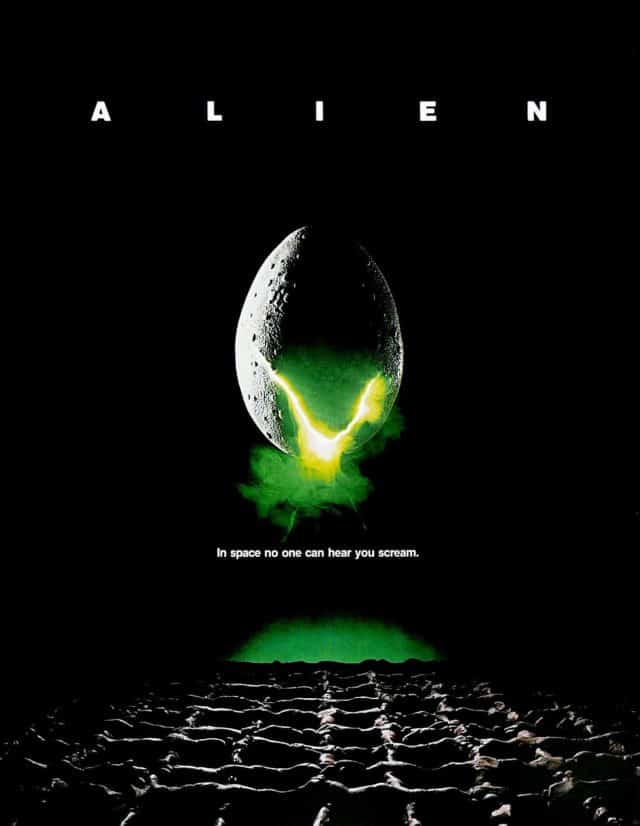 I get the feeling that the Stranger Things poster is a little misleading. Nobody on the other side can hear you scream, but Demogorgon certainly can it would seem. Plus, sound in the Upside Down seems to work just fine since Joy and Hopper could hear each other fine when they crossed over. The homage is still cool though, as it borrows from one of the greatest horror movies ever made.
Save