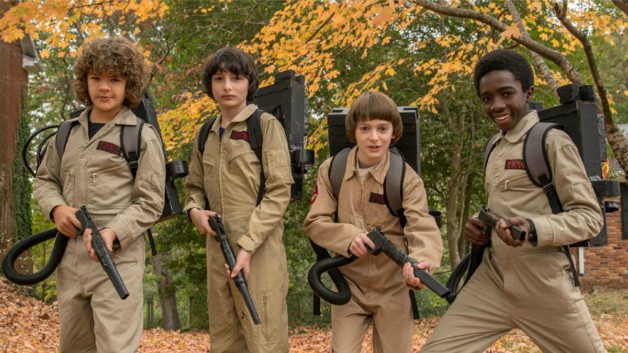 Stranger Things 2 was a huge success by both critical and commercial standards, so it should come as no surprise to learn that Stranger Things 3 will be released at some point in the not so distant future. However, interested individuals should not expect to see the next season too soon, seeing as how the Duffer brothers need time to plan out the future as well as turn their planned course of events into filmable scripts. Since this process is neither simple nor straightforward, this means that it will take some time before Stranger Things 3 can even start filming. Never mind becoming available to interested individuals through Netflix.
In fact, this process is going to take so much time that the actor of Jim Hopper, David Harbour, has outright stated that interested individuals should not expect to see the next season until 2019, meaning that there will be quite a wait. On the plus side, a longer wait means more time for the production of a series, which in turn, means a better chance of a positive outcome. Something that should come as welcome news to those who are hoping that Stranger Things 3 will be at least as watchable as the preceding seasons.
What Can We Expect from Stranger Things 3?
With that said, there is a lot to look forward to in Stranger Things 3. For example, the Duffer brothers have stated at one point that future seasons could go beyond Hawkins, which could provide us with an even broader look at the setting that has been built up over the previous seasons. Furthermore, it is known that the Mind Flayer will be making a return at some point in the future, which is perhaps unsurprising considering the shot of it towards the end of the season. However, what is interesting is that the Duffer brothers have stated that it is now aware of Eleven and her powers, which could make for an increased threat as well as a wide range of narrative possibilities.
Speaking of Eleven, it should also be noted that the existence of other subjects have been confirmed in Stranger Things 2, meaning that it seems more probable than not that other people with other powers will be showing up in the future, not least because it would be an enormous shame if so much narrative potential went unused. Summed up, there is a lot to look forward to in Stranger Things 3 as well as the subsequent seasons even further into the future that will be needed to tie up the series. Something that should provide interested individuals with plenty of discussion fodder while they wait out the interval.
Further Considerations
Of course, there are a lot of people who are watching the progress on Stranger Things 3 with what can be called eagerness. As a result, as soon as more information is released by the Duffer brothers as well as the other people behind the series, it is bound to spread throughout the media at lightning speed. As a result, interested individuals have no need to fear that they will miss anything of importance because there is a much better chance that they will hear it than not.
Tell us what's wrong with this post? How could we improve it? :)
Let us improve this post!