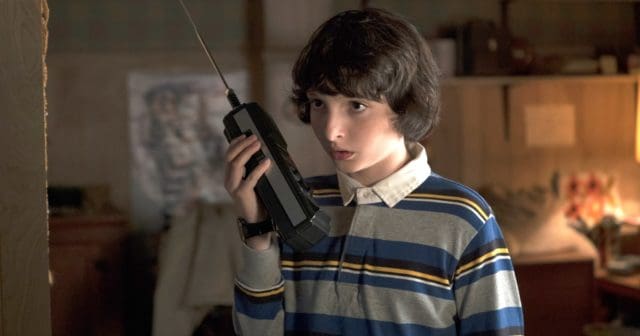 For a child actor landing your first big role is something that can build a career that lasts a lifetime. That's what makes Finn Wolfhard's role as Mike Wheeler on the hit Netflix show "Stranger Things" so valuable. At only 14 years old this Canadian born child actor is in a position to make an impact in the film industry that not many actors his age are blessed with. Personally, I think this kid is going places. That's why I've taken the time to find a few quick facts about him that you likely don't know.
Here they are.
1. He got his first acting gig from Craigslist
As unlikely as that sounds it's 100% true. In an interview with DazedDigital.com, the child star said that he's always been interested in acting and screenwriting, so his parents allowed him to try his hand at acting, revealing that he landed his first gig on Craigslist. From there he took acting classes but said they didn't really improve his acting ability.
2. He auditioned for his role on Stranger Things while sick in bed
Finn heard about the Stranger Things auditions via an open casting call. The problem? He was stuck in bed sick, but he refused to miss the opportunity. So he did what any determined actor would do. He shot his audition from his bed and emailed it in. It wasn't long before the creators of the show called him for a second audition. He sent in his audition via video.
3. He will star in an upcoming classic horror movie remake
Remember at the intro of this article when I said I think this kid is going places? There's no greater proof than this. Without a doubt, Stephen King's "It" is a classic. To be starring in this film is the role of a lifetime. If the remake is as successful as the original, you can expect Wolfhard to become the Hollywood it kid… No pun intended.
4. His family is a part of the film industry
What first peaked Finn's interest in the film industry was his father, who just happens to be a screenwriter. Finn also has an older brother that is a voice actor. Seems like being involved in the film industry is in his blood.
5. Besides just being a talented actor he's also a talented guitarist
Finn first showed his guitar skills via Twitter in a 20 second clip where he strummed the melody of "Lithium" by Nirvana. The kid is obviously talented, so it didn't take many by surprise that he was actually pretty good. You can check out the clip here: https://twitter.com/FinnSkata/status/764815829028536320?
He followed that up with a guitar and stage diving performance at a Mac Demarco concert. That's him in the clip sitting on Mac's shoulders shredding on his guitar.
Being that Mac DeMarco is Finn's favorite singer that had to be a dream come true.
Conclusion
Finn Wolfhard has what it takes to be Hollywood's next big thing. As he continues to perfect his craft expect to see his talent blossom, mark my words, this kid is a star in the making.