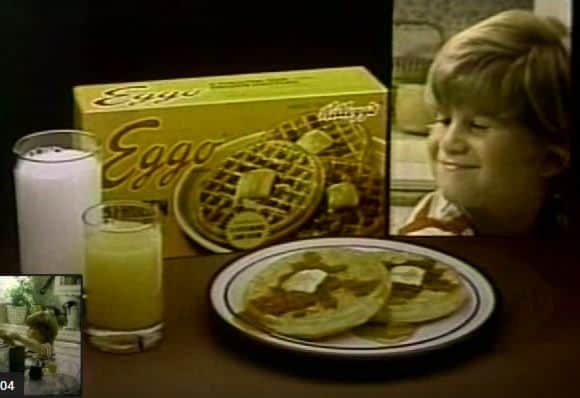 Among fan favorites for Super Bowl 2017 commercials was the 30 second spot from Netflix hit Stranger Things. Right from the beginning we're drawn in because of a 1980's Eggo waffle commercial featuring Jason Hervey. The ad quickly dissolves followed by Stranger Things "stuff." We see the graphic "The World is Turning" but don't know much else. We know that the kids are wearing Ghostbusters costumes for Halloween, so that's kind of awesome.
But let's talk about Jason Hervey. We all know him as Kevin Arnold's snotty brother Wayne from The Wonder Years. But let us never forget that Hervey got his start being a super cute kid in commercials exactly like the Eggo one. However, that cute image got waxed as soon as he appeared in Pee Wee's Big Adventure. Remember? He's the little kid actor who's pretending to by nice with the nuns but he's really a stuck up little brat. The producers of The Wonder Years must have liked that.
We haven't seen or heard from Jason Hervey in a while but it'll be nice to see his name swirling around the internet today. Man I really do miss The Wonder Years. If I had to pick a top five list of shows of all-time, I think I might include The Wonder Years.
Here's the Stranger Things Super Bowl Ad
Here's the original 1980 Eggo commercial
Tell us what's wrong with this post? How could we improve it? :)
Let us improve this post!