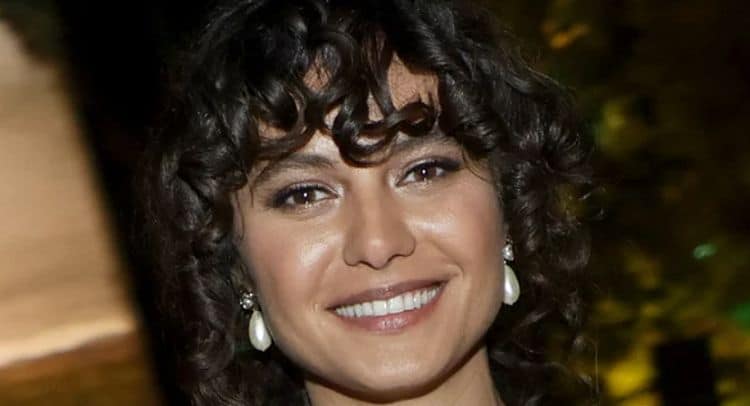 2021 is a year that Gratiela Brancusi will probably never forget. In what seems like the blink of an eye, she became a fixture on TV thanks to her role in the TV series 1883 in which she plays a character named Noemi. The show marks her first (and currently only) on-screen role. However, those who have seen her work will agree that she carries herself with the poise of someone who has been in front of the camera for years. Gratiela may not have any other projects in the works at the moment, but we have a feeling that we're going to be seeing a lot more of her in the years to come. Continue reading to learn 10 things you didn't know about Gratiela Brancusi.
1. She's From Romania
Gratiela was born and raised in Romania. Although there isn't much information out there about her upbringing or her home life, some of her interviews have suggested that she comes from a close-knit family. These days, however, she is based in the United States.
2. She Is More Than 30 Years Younger Than Her [Soon-to-Be Ex] Husband
Gratiela has been married to actor Tim Robbins since 2017. The two were married secretly and always kept their relationship out of the spotlight. Robbins, who previously dated Susan Sarandon for more than 10 years, is currently 63 years old. Gratiela, on the other hand, is currently about 32 years old.
3. She's Not Into Social Media
Having an active social media presence has become standard for people in the entertainment industry. However, Gratiela doesn't seem to be that interested in being popular online. She doesn't have verified social media accounts on any platforms. However, this will likely change as her career grows.
4. She Studied Journalism
Gratiela has always been a curious person who loves to learn new things. As a result, her education is something she spent a lot of time focusing on. Gratiela attended the University of Bucharest where she majored in journalism. It doesn't appear that she ever worked in the journalism field.
5. She Got Her Start Doing Theater
Just because Gratiela is new to the screen doesn't mean that she's new to acting altogether. During an interview with Outsider, Gratiela said, "I was doing theatre before this. I wasn't even considering doing film… But then the pandemic came and theatres shut down and my soul was dying. So I had to figure out how to play! I had to do something, and I started auditioning."
6. She Loves Taking Pictures
Gratiela isn't just an actress, she's also a photographer. She told Town and Country, "My Leika MP, that's my baby. When I moved into this new apartment, I had to get the renter's insurance, and they ask you if you want to insure any valuables ,and I didn't care about anything, but my camera. I luckily had it with me while on the road and I think I shot about 50 rolls of film."
7. It's Unclear If She's Had Formal Acting Training
Although we know that Gratiela studied journalism, we weren't able to find any information on whether she attended drama school or underwent any other kind of formal acting training. Either way, though, there's no denying the fact that Gratiela is a naturally talented actress.
8. She Went to "Cowboy Camp" to Prepare for Her Role In 1883
As someone who has spent her life living in a city, being out in the country isn't something Gratiela is familiar with. Like the rest of the cast, Gratiela had to spend some time in "Cowboy Camp" in order to prepare for the role. She told Outsider, "I did two weeks of [Cowboy Camp] and it was the most fun I've ever had. We would get up and out at 6 or 7 AM, and I would work out with LaMonica in the morning. And then we'd go ride horses and learn roping and riding wagons."
9. She Likes to Read
Gratiela's days of formal education may be over, but that doesn't mean she has given up on learning. Reading is one of her favorite ways to learn more things and get lost in a good story. Unfortunately, we weren't able to find any information on her favorite books or authors.
10. She Didn't Think She Was Going to Get the Part in 1883
When Gratiela auditioned for 1883, she didn't think she was going to end up getting the role. During her conversation with Outsider, she revealed that she was traveling during the audition process so her tape wasn't the quality she would've liked it to be in terms of lighting.