Few actors play the leading man role in film and television with the same tenacity and dedication as Geoffrey Rush. Known for his extensive work on stage, television, and film, Rush is one of the most accomplished actors of his generation. Rush has starred in supporting and leading roles in several movies nominated for Best Picture at the Academy Awards.
Rush is one of the greatest actors from Australia and the entire Southern Hemisphere. When it comes to accolades, Rush has won it all, a feat not many can boast of achieving. Here are 9 things you didn't know about the Pirates of the Caribbean's Captain Hector Barbossa actor, Geoffrey Rush.
1. Geoffrey Rush Began His Acting Career As A Stage Actor
Geoffrey Rush had an early interest in acting. While at the University of Queensland, Rush participated in a few plays and was spotted by the Queensland Theatre Company (QTC) agent. He performed over 15 productions with the company, including Juno and the Paycock. His dedication to the performing arts led him to go to Paris to further his skills at L'École Internationale de Théâtre Jacques Lecoq, where he spent two years. Over the years, Rush has featured in several Off-Broadway and Broadway productions. Some of these include The Blind Giant is Dancing (1983), Hamlet (1994), Exit the King (2007, 2009), Diary of a Madman (2011), and King Lear (2015–2016).
2. Geoffrey Rush's Breakthrough Role In Film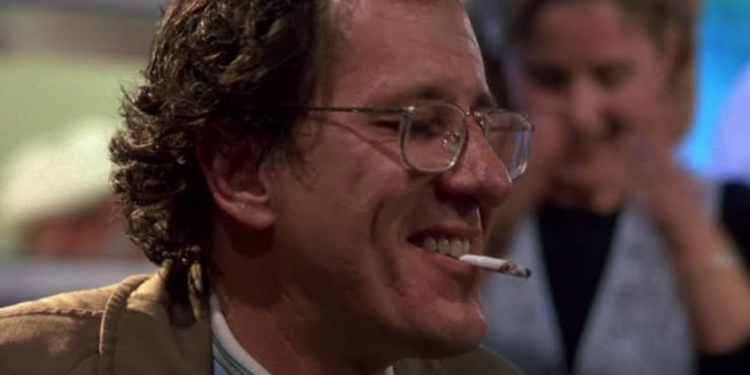 Although Geoffrey Rush made his film debut in 1981 with Claude Whatham's Australian thriller Hoodwink, his breakthrough role came 15 years later. Rush's breakthrough role was playing David Helfgott in Scott Hicks' biographic psychological drama Shine (1996). The movie was a critical and commercial success. As a young child, Rush took piano lessons until he was 14. However, for the role, he retook lessons to strengthen his skills. As such, Rush performed almost all of the film's pieces without requiring a hand double.
3. He's One Of Few Actors With The Triple Crown Of Acting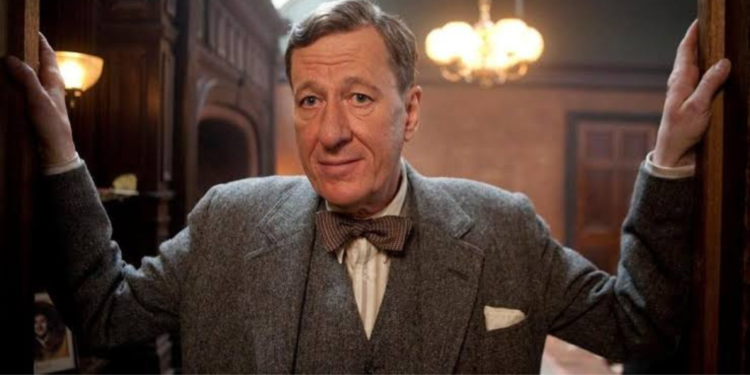 The Triple Crown of Acting is used in the acting industry for actors who have won an Academy Award, Tony Award, and Emmy Award in acting categories. These actors have worked extensively in film, stage, and television. At present, there are only 24 people who have won the Triple Crown of Acting.
4. Geoffrey Rush Is The Inaugural President Of The Australian Academy of Cinema and Television Arts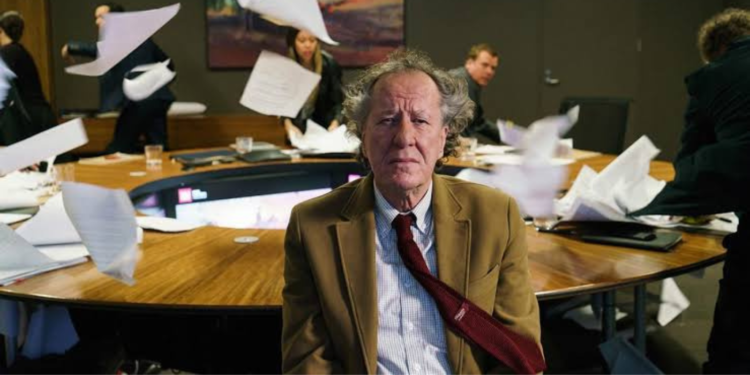 The Australian Academy of Cinema and Television Arts (AACTA) was founded to promote, recognize, and award deserving Australian actors in film and television. The organization was founded in August 2011 with Geoffrey Rush as its founding President. Rush was president from 2011 to 2017 until he resigned after accusations and allegations of inappropriate behavior. Currently, actor Russell Crowe and Nicole Kidman are the organization's President and Vice President, and Cate Blanchett is its ambassador.
5. Geoffrey Rush's Highest-Grossing Films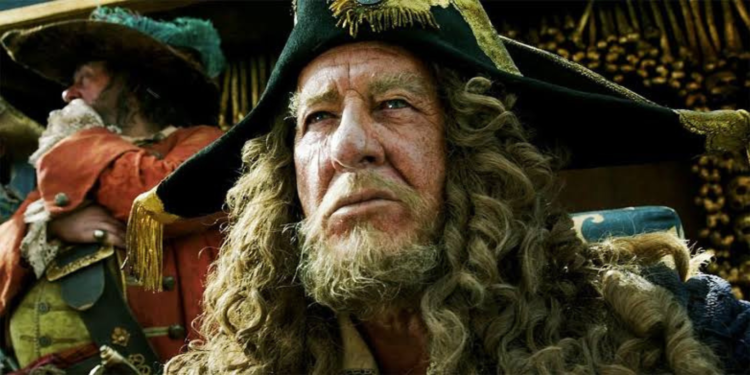 Geoffrey Rush has starred in several Box Office hits, with many of his films grossing over $100 million at the Box Office. Rush's highest-grossing movie is one in which he was cast as a voice actor. Rush was cast as the Narrator of the computer-animated comedy Minions (2015), which grossed $1.159 billion. His second highest-grossing movie is the third installment in the Pirates of the Caribbean film series, Pirates of the Caribbean: At World's End (2007). The movie grossed $963.4 million. Finding Nemo (2003) comes third, grossing $940.3 million at the Box Office.
6. He Took A 2-Year Break From Acting Following Sexual Misconduct Allegations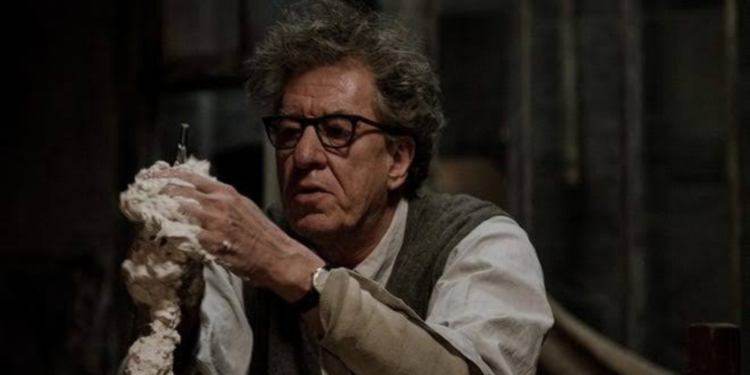 Everything changed for Geoffrey Rush with Sydney's The Daily Telegraph published front-page article of November 30, 2017. Actress Eryn Jean Norvill, who played Cordelia in the Sydney Theatre Company's King Lear (2015) theater play, accused Rush of sexual harassment. Eight days later, on December 8, 2017, Rush sued for defamation. The April 11, 2019, judgment by Justice Michael Wigney ruled in favor of Rush.
He was awarded almost $2 million in damages, making history as the largest single-person payout in Australia. While the case was still in court, The New York Times published an interview where another Australian actress, Yael Stone, accused Rush of sexual misconduct. Responding to the publication, Rush apologized for any distress he might have caused the actress, stating it wasn't done intentionally.
Calling the accusation incorrect, he stated it was "incorrect and in some instances have been taken completely out of context. However, clearly, Yael has been upset on occasion by the spirited enthusiasm I generally bring to my work. I sincerely and deeply regret if I have caused her any distress. This, most certainly, has never been my intention."
7. He's Married To An Actress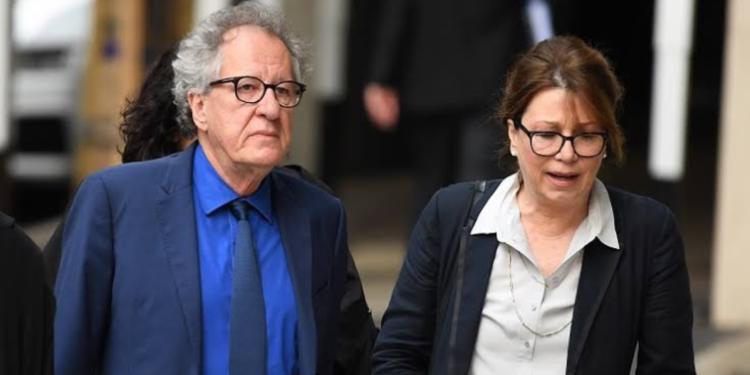 Geoffrey Rush is married to Australian actress Jane Menelaus. The couple has been married since November 20, 1988. The marriage produced two children, Angelica Rush and James Rush. He shared the stage with her in The Importance of Being Earnest play by Oscar Wilde. They played love interests, with Rush playing Jack Worthing (Ernest) and Menelaus playing Gwendolen Fairfax.
8. Geoffrey Rush Is Also An Excellent Voice Actor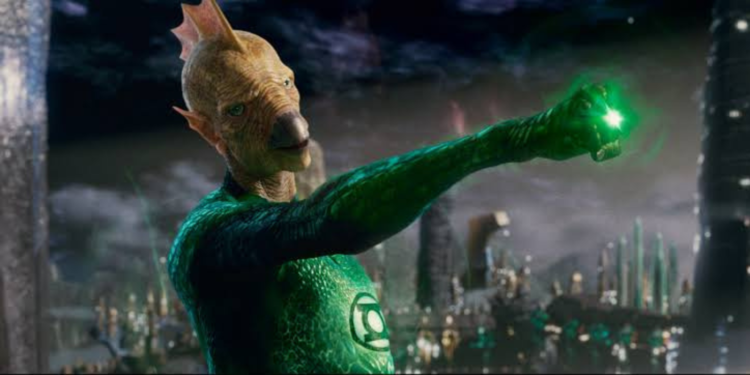 Geoffrey Rush's first on-screen voice role was as a narrator in Gillian Armstrong's Australian-American romantic drama Oscar and Lucinda (1997). In 2000, he voiced Bunyip Bluegum in The Magic Pudding (2000). His other notable voice roles besides Finding Nemo (2003) and Minions (2015) are as an Angel in $9.99 (2008), Ezylryb/Lyze of Kiel in Legend of the Guardians: The Owls of Ga'Hoole (2010), and Tomar-Re in Green Lantern (2011).
9. Geoffrey Rush's Work In Television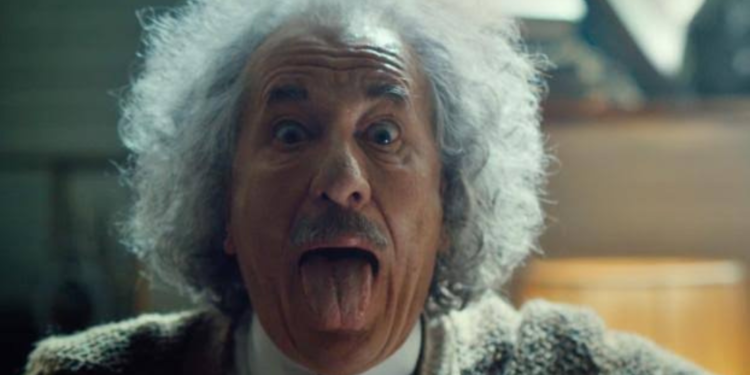 Geoffrey Rush made his TV debut as Jim Boy in the TV series Consumer Capers (1979–1988). He played Father Peter Fuller and Bill Wyatt in Menotti (1981) and Mercury (1996). Rush played the lead role as Peter Sellers in the HBO TV movie The Life and Death of Peter Sellers (2004). Geoffrey Rush's most notable work on television in the past decade was portraying Albert Einstein in the anthology period drama Genius (2017).