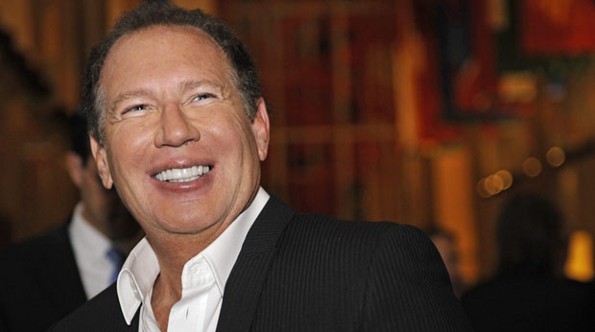 Garry Shandling, writer, producer, director, and actor has died according to TMZ.  Shandling began his career writing for sitcoms when he eventually became a regular on the Tonight Show with Johnny Carson.   You might remember him having his own show called "It's Garry Shandling's Show" which was created in 1986 and lasted until 1990.  But it was his next show, "The Larry Sanders Show" that really had success.  It was based on the fictional office and studio of a Late Night talk show.  In fact, this was a show well ahead of its time.  Think about shows like 30 Rock or even The Office.  These shows have roots in shows like The Larry Sanders Show.
It was actually considered by Time Magazine to be one of the top 100 shows of all-time.  The show had almost a documentary like show and if you've ever watched Curb Your Enthusiasm there's a strong likeness.  In his three decades, Shandling was nominated for 19 prime time Emmys and 32 Golden Globes.   According to TMZ, Shandling had no known illnesses and a 911 call was placed from the Comedian's home.
Here's a look at some incredible moments from Garry Shandling over his career.
Funny acceptance speech
Ricky Gervais meeting Garry Shandling
Spotting a booger on his sleeve
25th Anniversary Special
https://www.youtube.com/watch?v=0JCf3r6NmfI
He will be missed.