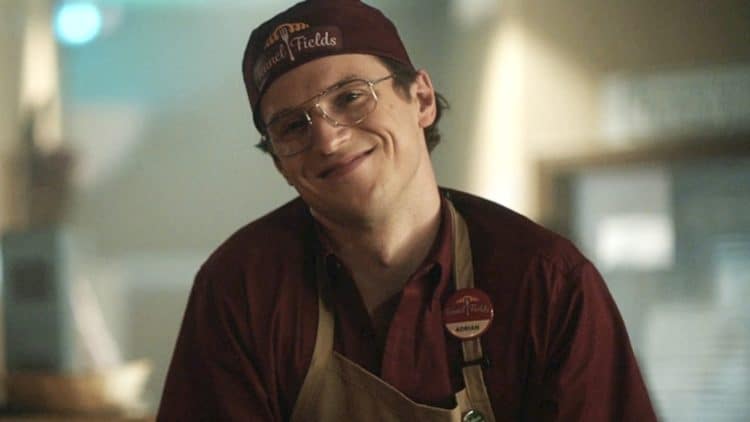 Freddie Stroma began his professional acting journey more than 15 years ago, and it has certainly been a wild ride. He got his first major opportunity in 2009 when he was cast as Cormac McLaggen in the movie Harry Potter and the Half-Blood Prince. After appearing in two more films in the Harry Potter franchise, Freddie continued to keep the momentum going. While the early part of his career was spent on the big screen, he eventually decided to focus on TV opportunities as well. In recent years, he has become known for his roles in shows like Bridgerton and The Crew. His latest TV credit is for a new show called Peacemaker. Although he's already built a very impressive resume, in a lot of ways Freddie is just getting started. Keep reading to learn 10 things you didn't know about Freddie Stroma.
1. Stroma isn't Actually His Last Name
The world may know him as Freddie Stroma, but some may be shocked to find out that that's not really his last name. He was born Frederic Sjöström but decided to use the last name Stroma professionally because there was already a professional hockey player named Fredrik Sjöström.
2. He's Happily Married
With his combination of good looks and talent, there are probably lots of people who have Freddie at the top of their celebrity crush lists. However, those people should know that Freddie is off the market. He has been married to actress Johanna Braddy since 2016.
3. He Tricked John Cena into Thinking He Was American
Freddie was born and raised in England, but he still managed to convince John Cena that he is originally from the United States. While filming Peacemaker, Freddie spoke in an American accent all the time while he was on set. When he finally went back to speaking with his native accent, John couldn't believe it.
4. He Studied Neuroscience
Freddie's path to becoming an actor didn't look like lots of other people's. Instead of studying drama in school, he opted to study neuroscience during his time at University College London. He graduated with his degree in 2009. Although he enjoyed his time in school, he knew that acting was his calling. However, if he were to ever stop acting, he would want to put his neuroscience degree to good use by helping to find a cute for Alzheimer's.
5. He's Very Private
Even after all of the time Freddie has spent in the spotlight, he has never been the kind of actor who likes to put all of his business on blast. In fact, he has been quite the opposite. He doesn't like to bring a lot of attention on his personal life and he doesn't spend much time on social media.
6. He Has Modeling Experience
In addition to his work as an actor, Freddie also did some modeling in the early days of his career. Modeling and acting are actually what helped him pay his way through college. Now that acting has really taken off for him, it doesn't appear that he has any plans to do more modeling.
7. He's A Musician
If you thought acting was Freddie's only creative talent, you might want to think again. Music has always been a big part of his life. Despite having no formal training, Freddie loves to sing and play the guitar. That said, there's nothing to suggest that he intends to release any music of his own.
8. He Enjoys Playing a Variety of Characters
There are plenty of actors who spend their entire careers playing multiple variations of the same kind of character. Freddie doesn't want to be that kind of actor, though. One of the things he loves most about acting is that it gives him the ability to be all sorts of different people. His willingness to take on different roles will certainly help him throughout the years.
9. He's Very Family Oriented
Since Freddie is a pretty private person, we don't know much about his family life or his upbringing. One thing we do know, though, is that family is very important to him. On top of having close relationships with his parents, he is also tight with both of his siblings.
10. He's a Big Brother Fan
With his schedule being as busy as it is, Freddie probably doesn't get much time to watch TV. When he does, however, the reality TV series Big Brother is his guilty pressure. Although he has noted that he watches the British version of the show, it's unclear if he is a fan of the American version as well.Johanna Braddy