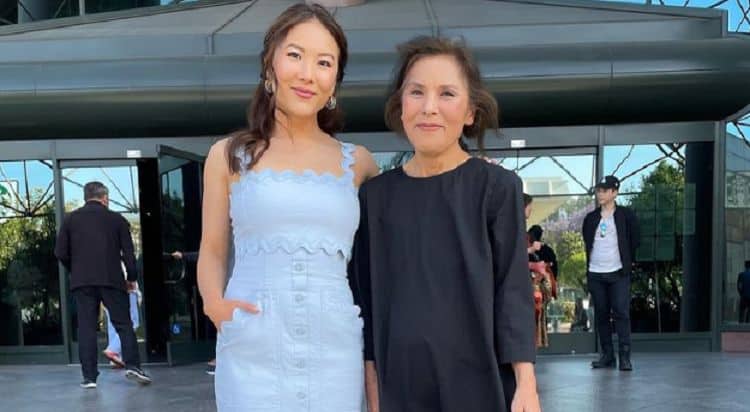 When Ally Maki started her professional acting journey more than 20 years ago, she wasn't sure what to expect. Things may have gotten off to somewhat of a slow start, but ver the years, she has built a successful career. Her resume includes credits in major productions like Cloak & Dagger and Dear White People. Even though she's already done a lot of great things, there is still a lot more that she wants to accomplish. That said, the next couple of years are going to be huge for her. Ally currently has a couple of projects in the works that have the potential to take her career to even higher heights. Continue reading to learn 10 things you didn't know about Ally Maki.
1. She's A Washington Native
Ally Maki had a pretty interesting upbringing. She was born and raised in Seattle. When she was around 15 years old, she relocated to Santa Clarita, California where she lived in a communal space for artists. From what we can tell, she still lives in California.
2. She Was in a Girl Group
At this point in her career, Ally is most widely known for her work as an actress. However, she actually started her career in the music industry. When she was a teenager, she was discovered by Columbia Records and she joined a girl group called The Valli Girls.
3. She's Also a Voice Actress
Ally's days in the music industry may be over, but she's still putting her voice to good use. Although most of her acting career has been spent doing on-screen work, she has also had quite a few voice-acting roles over the years. Some of her most noteworthy voice acting credits include Robot Chicken and Toy Story 4.
4. Maki Isn't Actually Her Last Name
Since she is known professionally as Ally Maki, most people probably assume that Maki is her last name. However, in reality, her last name is Matsumura. Maki is actually her middle name and her great-grandmother's first name. Ally is a fourth-generation Japanese-American whose family has had an interesting journey in the United States.
5. She's In A Relationship
As someone with a booming career in the entertainment industry, Ally's DMs are probably flooded on a regular basis. However, anyone who wants to shoot their shot with this star better think again. Ally is in a happy relationship with a musician named Travis Atreo.
6. She Loves Nature
Ally spends a lot of her time on sets, but that isn't the only thing she likes to do. When Ally isn't busy working, she really enjoys spending time outside. She has lots of appreciation for the beauty of nature and she enjoys doing things like going for hikes and relaxing by the water.
7. She Has Over 50 Acting Credits
In an industry where work is never easy to come by, it's always impressive when someone is able to maintain a long-lasting and consistent career. That said, Ally has racked up a total of 57 acting credits which includes voice work as well as projects that have not yet been released.
8. She's Always Been A Fan of Home Alone
Ally was a cast member in Home Sweet Home Alone, the 2021 reboot of the Home Alone franchise. Being cast in the project was extra special for her because she's always loved the Home Alone movies. She told Collider, " I am definitely one of those people that grew up on these movies. I've probably seen both of them movies over 50 times, to be honest. I'm a real big Home Alone 2 fan. When they go to New York, it's just so much fun. So, certainly, when I got the audition, I was very curious as to what they were gonna do because I'm one of those original fans as well."
9. She Isn't Afraid to Get a Little Political
Lots of people like to avoid conversations surrounding politics because this subject tends to ruffle lots of feathers. However, Ally isn't afraid to make her political stance known. In an Instagram post after President Joe Biden's election, Ally wrote, "Verified
What a day. We see empathy, we see hope and we see history being made in our nation's highest office. The emotions are unstoppable and I can't stop crying. Congratulations to our 46th President of the United States…"
10. She Started a Business
On top of everything else Ally has done, she's also an entrepreneur. She is the founder of a business called the Asian Americal Girl Club. According to the company's website, "Asian American Girl Club is an apparel company set to redefine what it means to be a modern Asian American woman. Whether it be through flooding your timeline with powerful images of rad women, creating content -from interviews to skincare to straight up real talk, or designing goodies with you specifically in mind, we're dedicated to the normalization of the next generation of AAPI gals and boss babes."