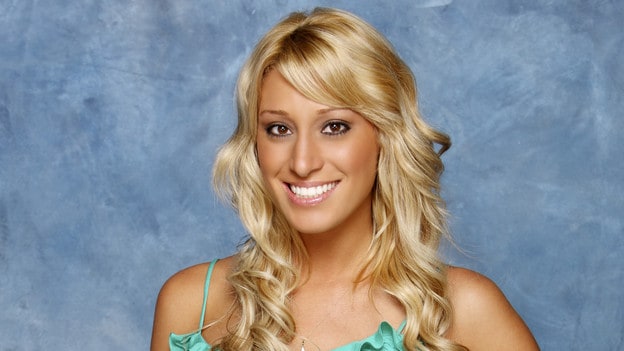 Most people will remember Vienna Girardi as the winner on Season 14 of The Bachelor. However, nothing ever came of it, seeing as how the couple broke up no more than three months after the finale. Now, Girardi has started appearing on the news again because of a social media post stating that she is pregnant with twins.
Here are five things that you may or may not have known about Vienna Girardi:
She Was Infatuated with Jake Pavelka from the Start
It is interesting to note that it has been said that Girardi is not particularly fond of being a reality TV star. Something that is supported by how she has remained out of the spotlight since her appearances on The Bachelor and Bachelor Pad. Instead, her motivation for participating in Season 14 of The Bachelor was supposed to have been because of an infatuation with Jake Pavelka, which was reciprocated at one point.
The Couple Broke Up Because Girardi Wanted to Spend a Lot of Time with Pavelka
We will never know the exact details, but at the time when Giraidi and Pavelka broke up, there were stories that it was caused by Giraldi wanting to spend more time with Pavelka than what he was willing to tolerate. Examples were provided of her following him to practices, rehearsals, and photo shoots, which might have been motivated by her concern about all of the women who were interested in Bachelors from the TV show. With that said, there were also rumors of cheating at the time, though said rumors were never confirmed.
Dated Fellow Bachelor Pad Contestant
Girardi appeared on Season 2 of Bachelor Pad, where she was paired up with Kasey Kahl. There, the couple managed to make it to Week 6 before being eliminated, meaning that they finished in third place. For a time, Girardi and Kahl dated, but that came to an end when Girardi announced their break-up over social media, which did not come as much of a surprise to interested individuals because of rumors to that effort for weeks leading up to that moment.
Engaged to Race Car Driver
To be exact, Girardi became engaged on August 26 of 2016 when her boyfriend of three years, Todd Allen proposed to her with a diamond ring. In brief, Todd Allen is a race car driver who has competed in numerous local, state, and even national races over the course of his career.
Has a Degree in Interpersonal Organizational Communication
Given that Girardi was a marketing representative at one point before she participated in The Bachelor, it should come as no surprise to learn that her degree was in Interpersonal Organizational Communication. In brief, organizational communication is the study of communication in the context of an organization, which is important because communication can be used to build positive impressions, pass on important information, and convince other people to take on the communicator's position. As a result, interpersonal organization communication refers to the part of the field that focuses on one-on-one communication rather than, say, communicating with more than one person at the same time.
Tell us what's wrong with this post? How could we improve it? :)
Let us improve this post!