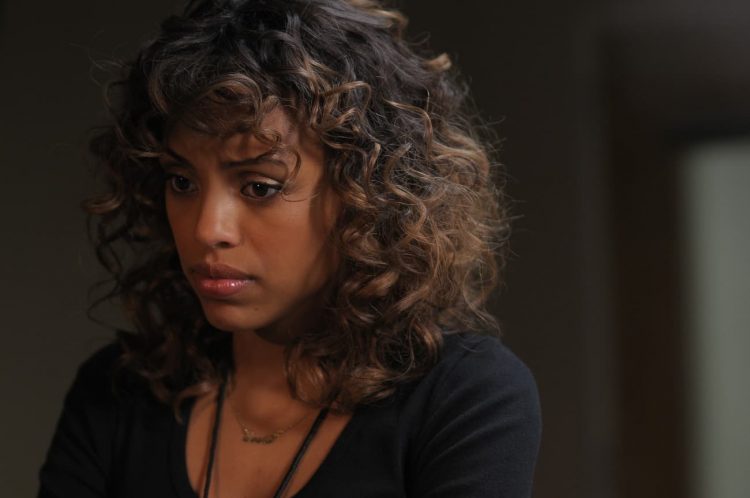 Jaime Lee Kirchner stars in the CBS legal drama, Bull, whose fourth season was renewed in May 2019 and hit TV screens in September. As legal drama goes, it does not get better than Bull. The series follows the intrigue in an office of a jury consultant led by Dr Jason Bull (Michael Weatherly), a psychologist. With his vast knowledge of human behavior, Dr Bull profiles the jury and predetermines how they are likely to vote on a case. His main work is to research for his clients' lawyers. He tilts the jury vote by advising the client's lawyer on the argument that will sway their identified "soft-target." With this borderline questionable tactic, Dr Bull guarantees a win. Starring beside him is Jaime as Danielle (Danny) James. In this article, we let you in on 10 things you didn't know about Jaime Lee Kirchner.
1. Jaime is a Dancer, a Singer, an Artist, and an Actress
Jaime Lee Kirchner has an attractive career as a high achiever. She had a short stint as a dancer and another as a singer. Her most famous role as a dancer was in 'Work It Out' music video by Beyonce. While playing a role in Dollhouse years later, Kirchner performed at a live concert and used the platform to perform and record her music. She has a wide collection of her fine art pieces with images available on her website. The art is displayed in over 60 art galleries. She adds an accolade as a theatre actor too. Kirchner appeared in over 40 productions at The Roxy Regional Theater in Clarksville, which helped her hone her acting skills. Art in its various forms is in her blood.
2. Was born in Germany, but Raised in the US
Kirchner was born in August 1981 in Germany to a black mother and a white father of German descent. Our research shows she has only one sibling, a black brother. She grew up in Clarksville, Tennessee.
3. Attended College in New York
Jaime attended the Tisch School of the Arts at New York University.
4. Was married but Separated within Two Years
In June 2012, Jaime married her boyfriend of many years, Benjamin Emanuel Kaplan. For reasons she keeps undisclosed, they did not stay married long. In 2014 they completed their divorce. No mention of another relationship or marriage has been heard of since 2014. In their two-year marriage, the couple did not have children.
5. Has a Net Worth of $3 million as at 2019
With a combined income from her art and her career in television, Kirchner has an estimated net worth of $3 Million as of 2019. A portion of that fortune was garnered from her music, but most of it is from TV. Kirchner lives a lavish lifestyle and photos taken with her family on her Instagram profile show a woman who knows how to enjoy her wealth.
6. She was the lead investigator in Bull
As Danny (Daniella James) in Bull, she has a professional background as a former police investigator who used to work for the FBI. In her screen role, she was a police detective in narcotics at the FBI. With that background, she acted as the lead investigator on the cast at Bull.
7. Started acting in high school
Kirchner started acting at The Roxy Regional Theater in Tennessee in 1989 when she was only eight. Her first break came almost ten years later when she was in high school. She has auditioned for a part in a Broadway production, Rent, for over four years, in 1998, she finally landed a part. She played the role of Mimi Marquez (Mimi) in the ground-breaking musical Rent. For a while, Jaime was on tour as part of the crew in the US and Japan. The role led to entry into the TV series Just Legal.
8. Has had leading roles alongside major TV stars
Jaime is a household name among television stars. She has starred alongside famous names in the field including Don Johnson in 'Just Legal', Taylor Schilling and Michelle Trachtenberg in the NBC medical drama, 'Mercy'. She has a range of photos of her TV appearances shot over the years.
9. Has had Shows Canceled
Despite a rosy career that reads more like an almanac than a CV, Kirchner has featured in several shows that did not turn out to be hit productions. The first on this list is a production by Susannah Grant from 2014, Members Only. However, the prime-time soap opera on ABC never aired. 'Just Legal' in 2005 was canceled after only three episodes. It was a WB comedy-drama cast in the legal world. The NBC medical drama 'Mercy' was canceled after its first season. Kirchner's career has been a fair mix of wins and losses.
10. Has a consistent acting career spanning 15 years
To say hers is an impressive career is an understatement. Her appearances on TV continue into 2020. In reverse order, we take a glance at the highlights of her career on TV.
In 2016 she starred in 'Bull', the TV drama series. Bull continues into 2020.
In 2012 she featured on the Mob Doctor.
From 2011 to 2013 she starred in the USA Network television series, Necessary Roughness. She starred alongside Callie Thorne and Scott Cohen.
In 2009 and 2010 Kirchner featured in the medical drama television series, Mercy. The series was created by Liz Heldens.
Also in 2009, Jaime featured on the science fiction television series, Dollhouse. The show ran for only 27 episodes. It was created by Joss Whedon, a writer, and a director.
In 2006, she starred in the high octane TV series, Enemies. In the same year, she appeared in the procedural forensics crime drama TV series, CSI.
From 2005 to 2006, Jaime appeared in the American courtroom drama television series already mentioned, Just Legal. She starred alongside two courtroom lawyers, Don Johnson and Jay Baruchel. The show ran for two years before it came to an abrupt end in 2006. Also in 2005, Jaime was cast in Carlito's Way: Rise to Power featuring events from the 60's.
In 2004 Kirchner appeared in the American comedy-drama television series, Rescue Me. The series premiered in 2004 and ran for seven years up to 2011. It featured the life of New York firefighters.
Conclusion
Jaime Lee Kirchner is a pleasant face who has graced TV screens for over a decade and a half. She has a wide scope in art, namely acting, music, and fine art. Her work is an inspiration to aspiring artists and clearly shows that one can spread their skills across several areas and still make a mark in all of them.
Tell us what's wrong with this post? How could we improve it? :)
Let us improve this post!