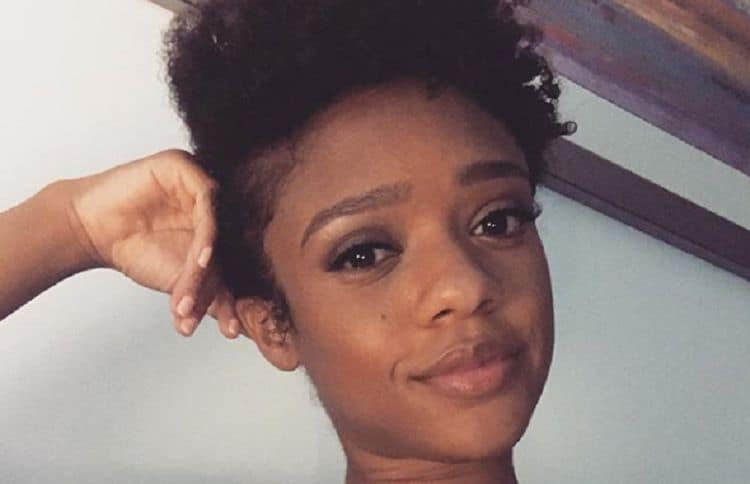 Tiffany Boone has been in the headlines a lot lately for things that are related to her acting career, and it seems that this might be the first time in her life that people are actually taking her seriously and doing things that might allow them to get to know her better. She's been acting since before she was even 20, but most of her fans know little more about her than the characters she plays. They know she's talented. They know she's gorgeous. And then know that they will continue to see her as long as she wants to work because she's not someone who won't get jobs. She's good. But, we want to know more about her, and we want to know it now.
1. Her Father Was Killed
Tiffany Boone did not have a very happy childhood around the time she was 3. Anything that might have been good in her life before that point was not anymore when her own father was brutally murdered. We don't know too much about it and what happened to him, but we know she was 3 and he was murdered in cold blood in 1991. It was a terrible time for her and her mother, and they had to figure things out for themselves after that.
2. Her Mother Raised Her Alone
Her mother had to raise her alone because of the death of her father. She was raised by her mother in Baltimore, and she did all she could to ensure her daughter's life was as good as it could be. She worked for the Social Security Administration, and she did everything in her power to keep her daughter safe and happy.
3. She Left A Job
In 2018, she decided that she would leave the Showtime show that she was working on. She was being harassed by her co-star, Jason Mitchell. She was open about it, and she did not try to sugarcoat things when she was asked why she left the show. She knew that there were other people in the world going through a very similar situation, and she wanted to do all she could to help those men and women understand that being harassed at work is not all right, it's not okay, and it's not something that anyone should ever have to go through.
4. She Didn't Name the Man Who Harassed Her
She had the right to do it, but she did not do it. She did not make it her mission in life to take anyone down and make anyone feel bad, but she didn't hide the fact that she was working with someone on the "The Chi," who was mistreating her. She was open, but she never once used her co-stars name in the statement she made. He was later fired from that show, from another movie he was working on, and from his own agency after other actresses who worked with him on various projects came out and spoke of his behavior and the way he treated them, too. That's when it all came out.
5. She Loves Food
When she is not working on a hit show or doing something that works on a hit movie, she's eating. She likes to say that eating is something that she's big into. She did not specify what she likes to eat the most, but she did say that eating is a big part of her life. We feel that.
6. She's Excited About Her New Show
When she was hired to star in a new show from Amazon called "The Hunters," she was excited. Now she is even more excited and it's good to see her feeling this way. She regularly states that she is glad to work with such great people. She even once said that she would want to work on this show if she didn't work on this show, which tells us that she really does like this show.
7. She Has a Major Pet Peeve
Perhaps pet peeve is the wrong word for it, but she is not attracted to people with a bad attitude. She's just not down with it. We are sure she gets that sometimes we all make mistakes and that we all have a bad attitude from time to time in certain instances, like when we are sick or something horrible has happened or the day has gone horribly wrong, and she gets that we all get that in line and get it right before too long. We assume she means people with generally bad, negative, and/or ugly attitudes, and we are with her on that one. It's a turn off, and we are not going to argue with her about that in any capacity.
8. She Is Close to Her Mom
If you ask her who her number one influence in life really is, she's going to tell you it's her mother. Her mother worked hard to take care of her, to raise her right, and to be there for her, and she loves her endlessly. Her biggest influence is the woman she spent the most time with, the woman who taught her to be strong and fearless, and to chase after her dreams as often as possible, and we are down with that, too.
9. She's Got Big Dreams
One day, her goal is to open a school for children. Not your traditional learning facility, however. She wants to open a school that is all about arts therapy to help those who need a little mor than what they are getting right now, and we like that a lot. We hope that she is able to eventually realize her dream because it is one that will help a lot of kids with their own dreams.
10. She Loves Podcasts
When she's not working or eating or hanging out with her loved ones, she's probably listening to a podcast. Maybe she will eventually share with us which ones are her favorites to hear so we can join in.