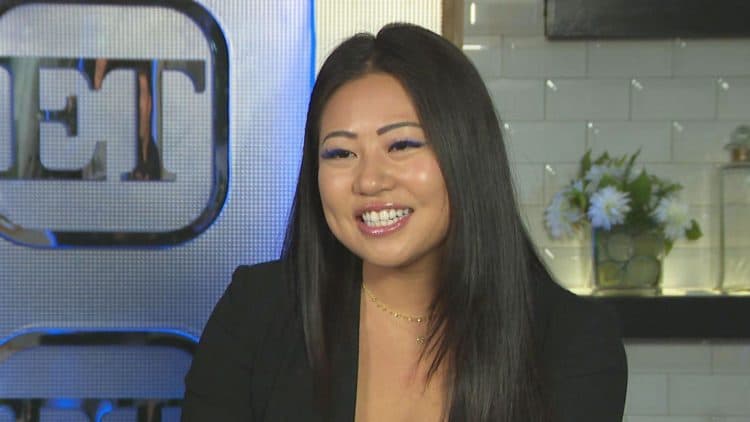 We may not even be halfway through this summer's run of Big Brother, but already, it's gearing up to be one of the controversial seasons in the show's history. Plagued by accusations of racism and bullying, the show's cast has put CBS well and truly under the spotlight, forcing the network to issue a statement addressing the accusations and strongly denying rumors of racially motivated casting and predetermined plotlines. How well the show survives the backlash, we'll have to wait and see. What we won't need to wait on is finding out how housemate Isabella Wang fares in her Big Brother journey. The 22-year-old public health analyst was recently given her marching orders after several weeks at the center of some of season 21's most dramatic moments. While her BB experience may have come to an end, if there's one thing we know about reality TV, it's that where one door closes, another soon opens. With there being every chance of Isabella raising her head on another reality TV show in the near future, prepare yourself now with these 10 fast facts.
1. Her favorite hobby is spending other people's money
How tongue-in-cheek Isabella was being when she described her favorite activity as spending other people's money, we're not quite sure. If true, we can only hope her appearance on Big Brother will have opened enough doors for her to start making enough of her own to lay that particular predilection to bed.
2. She likes to have fun
If she had to describe herself, Isabella would say she's someone who's "lighthearted" and "likes to have fun". Before going into the house, Isabella told Entertainment Tonight Canada it would be people who refused to see the fun and took things too seriously that she'd find most difficult to get along with. "So the people that I would butt heads with are people who take a lot of things and, like, make that a huge deal and can't remember, like, it's just a game," she shared. "Someone has to get voted off and people's feelings are going to get hurt, but like you have to be adult and be mature about it."
3. She takes no prisoners
If there's one thing Isabella Wang wants you to know, it's that you don't mess with her…not if you want to survive, in any case. "Don't play me. Like really don't play me because I will cut you," she said in her BB preview clip. "Don't say that 'cause that's bad. I will stab you. I will not harm you physically, but mentally I will destroy you." Don't say you haven't been warned.
4. She once climbed Mt. Kilimanjaro
Before entering the BB house, Isabella revealed she expected to do better in the physical challenges than the mental ones- something that's perhaps understandable when we learn she once accomplished the impressive task of climbing Mt. Kilimanjaro. Isabella's achievement might come as something of a surprise to her mom, as she explained in her CBS profile. "I climbed Mt. Kilimanjaro… but I didn't tell my mom because for spring break when I asked her if I could go with my boyfriend she said no… so I went anyway. She still doesn't know. I told her I went to my best friend's house and she would call my best friend (Cassie) and Cas would say that I had diarrhea and was sick and could not get to the phone."
5. She's a musical virtuoso
Growing up with a strict "Tiger Mom", Isabella was encouraged to develop as many skills as possible. The result of her upbringing means she can now brag of playing multiple instruments, as well as being fluent in both English and Chinese.
6. She was once abandoned for being a brat
As a child, Isabella was taking on a trip to China with her father. According to Isabella, he subsequently abandoned her in the middle of nowhere for 2 months after her brattish behavior drove him to despair. As someone who had grown up "eating toothpaste during the cultural revolution", Wang senior clearly thought leaving his daughter to fend for herself might teach her some valuable life lessons. Whether or not his experiment paid off, you be the judge.
7. She finds it hard to trust people
During her tearful exit interview, Isabella revealed she feels her inability to keep information to herself (caused by a deep-seated mistrust of people) was part of the reason for her downfall. "It's so hard for me to trust people," she admitted. "I figured if I had all this intel then I would just trust the majority. It was not really intentional, it was just me being bad at the game."
8. It took her a while to warm to Nick
Isabella's relationship with Nick Maccarone has been one of the few sweet spots in a season plagued by drama and controversy. Although it took a while for her to warm to Nick, Isabella is now convinced their relationship is strong enough to survive in the outside world. "I think it is real," she said during her exit interview. "He's a great guy. I've been through some stuff and he's been by my side this entire game and I'm so thankful for him and Sam. I was so against being in a showmance. I was like, 'I'll never be in a showmance,' and what was it, like day five?"
9. She's given Nick tips on how to win over her mother
Isabella has already started giving Nick tips on how to win over her "tiger mom" … although she has her doubts on how he'll fare. "He is so funny," she told Entertainment Weekly. "He learns Mandarin all the time. It's so cute that he thinks that that can win her over. But I did let him know that she's pretty strict and a little scary sometimes."
10. She doesn't regret her experience
Speaking to Entertainment Weekly about whether she has any regrets about her BB experience or the relationships she forged inside the house, Isabella replied with a decided no. "I love everyone and this is a game and we're a lot of hotheads put into a room and we're entertaining and it's fun," she explained. "And I don't regret any of the experiences and I don't regret like the connections I've made."