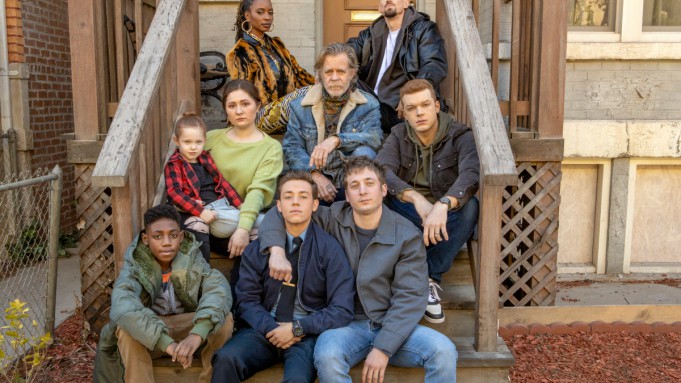 All of the TV lovers out there know how much it sucks when a show you're really invested in gets canceled. Shameless fans everywhere have gotten very familiar with this feeling after the American version of the show ended in 2021 after being on the air for 10 years. Even though the show had a solid run, many fans weren't ready to see it go. Although it's sad that there won't be any more new episodes of Shameless, the good news is that there are other things you can watch to fill that void. These shows may not be exactly like Shameless, but they have a lot of the same qualities that you love, and they'll get you hooked right from the start. Keep reading for five shows to watch if you loved Shameless.
1. Animal Kingdom
You may have thought the Gallaghers were the most dysfunctional family on TV, but the Codys are also competing for that spot. The TV series Animal Kingdom centers around a teenage boy named Joshua Cody who moves in with relatives after his mother's death. However, it isn't your typical family setting. The Codys are actually a crime family led by their matriarch Janin Code (Ellen Barkin). Animal Kingdom doesn't have the same kind of comic relief you get from Shameless, but the series is full of drama and it will definitely have you on the edge of your seat. Something else that makes Animal Kingdom interesting is the fact that it was inspired by real people. The basis for the characters comes from the infamous Pettingill family of Australia.
2. Maid
Debuting in 2021, Maid is a Netflix original about Alex, a young mother who leaves an abusive relationship and takes a job as a maid in order to support herself and her daughter. However, Alex's life is a lot more complex than it seems. In addition to dealing with periods of houselessness, Alex has virtually no support system. Her mother is suffering from an undiagnosed mental illness and she has a strained relationship with her father. Since Maid deals with some very emotional subjects, it can be tough to watch at times. However, it's an interesting look into the realities of poverty, dysfunction, and relationship dynamics. The only downside is that Maid is a mini-series so it only has one season.
3. United States of Tara
Like Shameless, United States of Tara was a Showtime series that was the perfect mix of comedy and drama. The series focused on a woman named Tara (Toni Collette) who has dissociative identity disorder. Although she starts taking medication for the condition, the side effects make it difficult for her to enjoy daily life. With the approval of her doctor, she stops the medication which results in her multiple personalities becoming active. Throughout the series, viewers are introduced to several different identities and they are all distinctly different from each other. Despite lasting for just three seasons, United States of Tara received mostly positive reviews and it's definitely worth checking out if you're a fan of Shameless.
4. It's Always Sunny in Philadephia
It's Always Sunny in Philadelphia is one of those shows that will make you laugh and shake your head at the same time. The show follows a group of friends who own a small bar in South Philadelphia. Not only is the business but struggling, but the characters themselves are caught in a seemingly neverending loop of questionable decisions. Although they are friends, they often try to manipulate each other which obviously causes some tense moments. The good news is that It's Always Sunny in Philadelphia ran for 14 seasons which means there are plenty of episodes for you to binge.
5. Succession
Anyone who loves shows that come with lots of family drama will definitely love Succession. The series debuted in 2018 and tells the story of the wealthy Roy family. After the family's patriarch falls ill, his children begin fighting over who will take over the company after his death. Succession is a story of greed and betrayal and it will suck you in almost instantly. The show is now in its third season and it's already been renewed for a fourth.
Bonus
The U.K. Version of Shameless
For those who didn't know, the American version of Shameless was based on the British series of the same name. Both shows essentially have the same premise, but there are some differences in the UK version that make it worth watching if you're a fan of the Showtime series. The UK version ran for 11 seasons so there are plenty of episodes for you to catch up on.