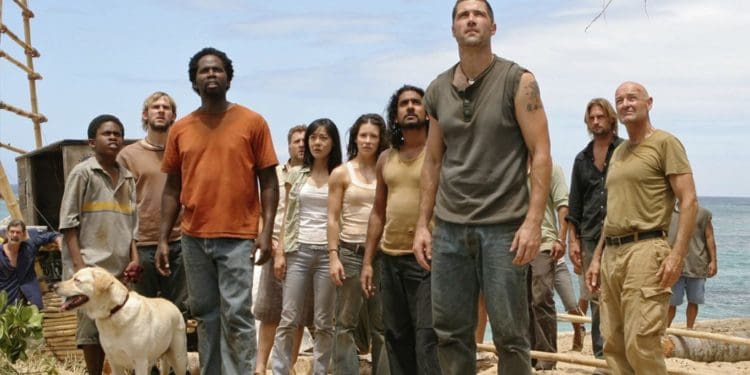 The lie that J.J. Abrams and Damon Lindelof told the ABC execs concerning Lost is essentially why the show was able to continue on a forward path after a while. Despite telling their bosses that they would stick to the plan and create Lost as an episodic show that wouldn't drag on and on with a story that would force people to watch it, the pair did just what they agreed not to. Obviously this would have been a big sticking point with ABC to start with, as it meant that the two had purposefully broken their word, but in this case, it paid off and created a show that people actually wanted to watch. I won't go on record by stating that Lost was a favored show of everyone, since that's not the case. But the fact is that the show did manage to attract a rather large number of watchers that were interested in seeing what happened with each passing episode as the survivors had to find a way to adapt to their surroundings and continue to survive the strange happenings on the island. After veering straight into science fiction without explaining every last little detail, Abrams and Lindelof made it clear that they'd taken over control of the story and were doing as the story dictated to keep things flowing in a direction that didn't always make sense but was still attracting viewers.
One thing about executives at any network is that they're typically more interested in ratings and the money that more viewers bring than any actual story. When a lot of those that work as execs in these companies look at the numbers they're seeing the dollar signs that come as a result, which means that they'll also be looking at the result of the show being able to raise the ratings that will eventually bring those dollars. Whatever other reason is given, it's likely that the reason that the show didn't get pulled quickly when it was discovered that Abrams and Lindelof had lied is that it was attracting more and more viewers because of its strange but alluring content, which meant that taking it off the air because of a lie would have been foolish, to say the least. It's likely that the two were given a bit of hell for not doing as they'd promised to do since like it or not when a person gives a promise they need to stick with it, or their word becomes worth that much less. Let's be honest and say that a lot of us have given our word and found it difficult if not impossible to keep since we didn't know what we were getting into. Abrams and Lindelof might be able to use that excuse in this case, but it's not quite as believable since both of them are already quite good at what they do and know their capabilities.
But where it's easy to be torn on this subject is the fact that when a story needs to be told in a certain way and won't work another way it's tempting to break such a promise, if it's been made, and embark on a story that will be more or less what it was supposed to be at times but will also break out and push past the beaten path in order to break new ground and discover where the real path needs to be. Some might want to say that this isn't necessary, that it's still not acceptable to break a promise, and normally it's quite easy to agree, but not making the promise in the first place would have been easier since it would have allowed the story to simply develop without the need to worry about what might happen. Of course, if ABC hadn't been given a promise it's likely that they might not have allowed Abrams and Lindelof to get going in the first place, but it's hard to say if this would have been the case since the skill of both men is such that telling them that their services aren't needed would be unwise. So having to beg forgiveness for a lie was likely a much better option than having to ask for permission to do things the way they needed to be done. Sometimes it's just easier to get into it and then worry about the consequences later when the project is already fully underway and things can't be changed so easily.
That sounds kind of devious and underhanded, and it kind of is, but in this case, it actually worked since Lost turned out to be one of the best shows ever created according to many people, even if the ending didn't satisfy everyone. That's kind of how it goes though, you can't please everyone all the time.