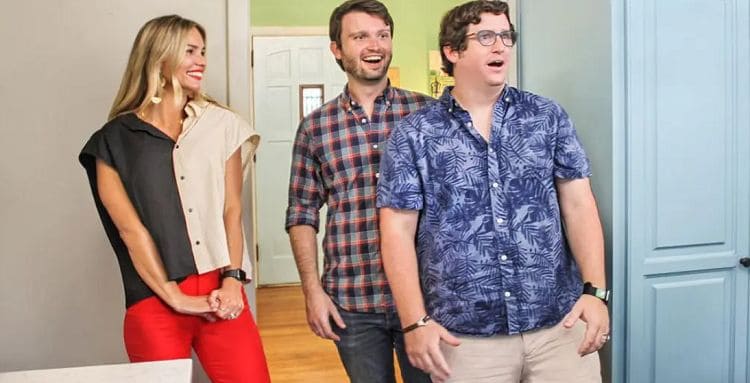 If you're an HGTV fan, you've probably noticed that the network has introduced quite a few new shows lately, and Breaking Bland is one of them. Hosted by Mary Welch Fox Stasik, Breaking Bland is all about helping people step out of their design comfort zones and try new things. After all, it's no secret that lots of people tend to play it safe when it comes to designing their spaces. Mary, on the other hand, is all about getting creative and introducing things that people may not have even thought of. If you're the kind of person who feels like home design shows tend to be the same, then this is one you'll probably enjoy. Continue reading for 10 things you didn't know about Breaking Bland.
1. The Show Is Based In South Carolina
Mary Welch Fox Stasik is originally from Tennessee, but Breaking Bland takes place in Charleston, SC. While talking to City View Magazine, " A lot of Knoxville people came out to help film the pilot and the producer was from Knoxville. So it's an all-Knoxville crew [which] made filming feel so much more at home and easy and special. It was nice to be surrounded by people from home."
2. Mary Is Always Sure To Incorporate Her Clients' Personalities
The whole point of Breaking Bland is to breathe new life into people's spaces, but that doesn't mean Mary is trying to change them completely. She always wants to make sure her clients' personalities are present in the design, but she also wants to encourage them to take risks.
3. Season One Will Have Seven Episodes
Is it just me or are seasons of shows getting shorter and shorter? The first season of Breaking Bland will consist of just seven episodes. At the moment, it's unclear if the show is meant to be a miniseries or if it will have the potential to be renewed if it proves to be a success.
4. A Friend Recommended Mary For A Chance To Work With HGTV
Getting the chance to be on an HGTV show is something that Mary has always dreamed of, and when she finally got the opportunity it was all thanks to a recommendation from a friend. A few years ago a production company reached out to Mary about the possibility of doing a show with HGTV. They had heard about her through one her longtime friends. Although Mary wasn't ready for the opportunity at the time because she was in the process of trying to grow her family, the timing worked out perfectly for her to do Breaking Bland.
5. Viewers Will Get Lots Of Great Ideas
If you're thinking about stepping up your home design game, Breaking Bland is definitely a show you'll want to add to your watch list. By tuning into the show, you will probably get some cool ideas on how to make creative changes to your space that will have it looking better than ever.
6. It Doesn't Appear That She Will Be Transforming The Whole House
While we know the overall objective of Breaking Bland, what's a little unclear is exactly how much space Mary will be working with. At the moment, we aren't sure if she will be doing the majority of her clients' homes or if they will be picking just one room to focus on. HGTV has several shows that work both ways.
7. The Show Already Has A Buzz On Social Media
Unfortunately, Breaking Bland doesn't have any social media profiles, but that doesn't mean you can't keep up with the show online. HGTV is encouraging viewers to use the hashtag #BreakingBland on social media, and lots of people have already started conversations about the show.
8. Mary Doesn't Back Down From A Challenge
Doing any kind of renovation or home design project isn't a task for the weak. No matter how prepared you are, there's always lots of room for things to go wrong. Throughout the season, viewers will see Mary in a few situations where last minute challenges pop up, however, she never lets anything stand in her way.
9. It's Unclear Who Pays For The Redesign
If you've ever made significant changes to your home, you know that things can add up pretty quickly. There's no doubt that a lot of the updates made on Breaking Bland are pretty costly, but we aren't sure who foots the bill. More than likely, however, the money for the projects comes from the clients.
10. Mary Cried While Filming
Filming Breaking Bland was special for Mary in more ways than one. She told City View Magazine, "I cannot explain that experience. I cried every single time. It's the coolest experience I have ever been through to be able to make the best gift in the world for somebody, which is also terrifying because they haven't been able to see it throughout the process."home design