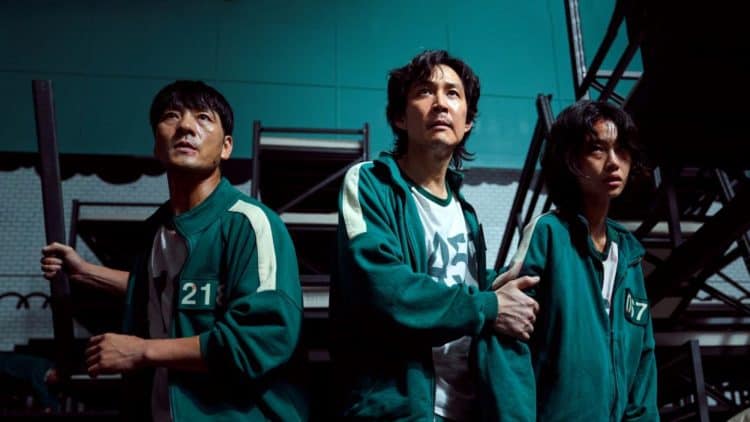 Korean dramas, or K-dramas, are continuously gaining a global fanbase especially since they have become accessible in several mainstream services such as Netflix, Disney Plus, and Apple TV. According to Time, "Viewing for the genre on Netflix nearly tripled in the U.S. last year, and the streaming giant recently announced that its investment in Korean content between 2015 and 2020 will total $700 million and include leasing nine stages across two production facilities in Korea." In an article published by Vulture, they wrote about how Korean dramas bring joy and attract its viewers. "What undergirds the best K-drama, and what makes it so attractive in our current climate, is the subconscious reassurance that although we might sometimes feel like meat suits stuck by gravity to a dying rock, meaning and belonging can still be found when people gather to eat, form a team, or become a family." If you'd like to go beyond your cable TV shows and dip your toes into the wonderful world of K-dramas, here are five show recommendations you should add to your list.
Crash Landing On You
The Korean television series Crash Landing on You stars two of Korea's biggest actors, Son Ye-jin and Hyun Bin. The two have previously worked together in the film The Negotiation, making the series a reunion for the two. The series follows the love story of heiress Yoon Se-Ri who goes paragliding and accidentally crash-lands in North Korea's DMZ and meets army officer Ri Jeong-Hyeok, who helps her hide and go back home. Variety named Crash Landing on You one of "The Best International Shows on Netflix" and one of the "Best International TV Series of 2020." In the article, they described the series as "the perfect mix of romance, comedy and action." Elle also ranked it No. 1 on their October 2020 10 Best K-Dramas To Binge-Watch On Netflix list. "With plenty of twists, turns, and rom-com tropes, writer Park Ji-eun weaves a compelling story of star-crossed lovers, backed by Bin and Ye-Jin's powerful chemistry and a charming supporting cast."
Reply 1988
If you want a Korean drama that focuses on family and friendship, Reply 1988 is your best choice. The series follows the lives of childhood friends Deok-sun, Dong-ryong, Sun-woo, Jung-hwan, and Choi Taek in the small neighborhood of Ssangmun-dong in Seoul as each teen battles their struggles and navigate their lives towards their future. In an article by The Guardian where the series was mentioned, they wrote, "It is difficult to pinpoint exactly what makes Reply 1988 one of the best and most-loved K-dramas of all time. But from its 80s pop culture references to the ahjummas (auntie figures) whose stories will move you to tears, you will find yourself pleasantly invested in its charming, nostalgic story. Plus, it ends with a twist." The Movie Culture also reviewed the show, saying, "What makes this drama so relatable is the portrayal of the characters as simple as one can be. What's amazing is the depiction of unconditional love and care of the parents for their children. Story ends on an emotional note when the nostalgia hits really hard."
Guardian: The Lonely and Great God (Goblin)
If you want a Korean drama that includes themes of fantasy and folklore, the Korean drama Guardian: The Lonely and Great God, also called Goblin, is a good choice. It follows the story of Kim Shin, an immortal God who is cursed with a sword stuck to his chest. In his quest to find a bride to break the immortal curse, his life intertwines with the grim reaper, who becomes his roommate, and a student, Ji Eun Tak, who has the ability to communicate with the dead. The main cast stars Train to Busan star Gong Yoo, Lee Dong Wook, and Kim Go-eun. Indian Express shared reasons for why the series is a must-watch. "Goblin is perfect binge-watch material. With 16 episodes, the show will make you feel many emotions and keep you invested. If you are new to the world of K-dramas, this is arguably the best place to start."
Itaewon Class
If you want a Korean drama that can inspire you to chase your dreams, Itaewon Class should be on top of your list. But be ready to feel a lot of emotions in a series that involves romance, revenge, and friendship. The series follows Park Sae-ro-yi, who is wrongfully accused and sent to prison for three years. He plots his revenge and dreams to open a restaurant in Seoul's Itaewon district and turn it into the biggest food company in Korea. This dream, however, becomes a difficult one to realize as he faces several obstacles. Itaewon's main cast stars Park Seo-joon, Kim Da-mi, Yoo Jae-myung, and Kwon Nara. In an article by Vulture, they wrote about how the series took advantage of typical TV tropes. "The show delivers that great salve of middlebrow television: It surprises and delights, while still offering a comforting sense that the good can still be good, and the bad will ultimately get their just desserts."
Squid Game
You've probably heard about the Korean series Squid Game as it became a big hit, gaining international attention when it was released in September 2021. Just recently, Squid Game star O Yeong-su, who played the role of player No.1, made history after becoming the first Korean actor to win a Golden Globe. He won Best Performance by a Supporting Actor in a Series, Limited Series, or Television Movie. The series follows the story of 456 players who got invited to a contest with a chance to win ₩45.6 billion. The games in the contest are classic Korean children's games, but they soon find out that the stakes are deadly. Today wrote an article about the series and described how binge-able the show is. "After starting the series, we couldn't stop watching. So plan to binge when you have a day or weekend devoid of other obligations because you're gonna keep hitting "next episode" over and over again." The Wrap also described the themes the series tackles. "It speaks to the desperation and impossibility of upward socio-economic mobility that many feel. Just like another South Korean work of fiction recently connected to the world at large in the Oscar-winning "Parasite," this series takes aim at the greed of capitalism and paints an unsettling portrait of the world that we live in."
Tell us what's wrong with this post? How could we improve it? :)
Let us improve this post!