Anna Torv is an actress from the land down under. The Aussie is most known for her appearances as Olivia Dunham on the science fiction series Fringe and Wendy Carr on the crime thriller series Mindhunter. Needless to say, she has quite an extensive filmography.
As recognition for her numerous works onscreen, the actress has received a handful of accolades in her day. Torv also notably played Tess in the TV adaptation of the acclaimed video game, The Last of Us. That's just one nifty fact about her, read on for a handful more.
1. Anna Torv Is A Gemini
Torv was born in Melbourne on June 7, 1979, to Susan and Hans Arvid Torv. Her mother is of Scottish origin, while her father was European, specifically Estonian. Not an only child, Torv has one younger sibling. For the most part, her childhood was spent on the Gold Coast. In present times, it's been reported that her relationship with her father has become distant.
2. An Overview of Her Educational Experience
Anna Torv received her high school diploma from Benowa State High School in 1996. Before that, she received her education at All Saints Anglican School. When it came to her tertiary education, she received a degree in Performing Arts from the National Institute of Dramatic Art in 2001 and graduated with honors.
3. She Was Married To Mark Valley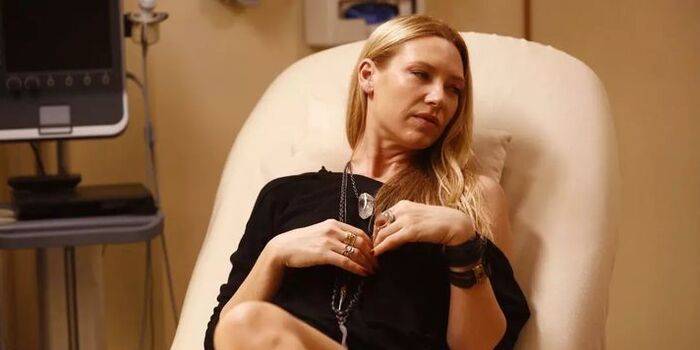 In December of 2008, Torv got married to American actor Mark Valley, who had previously appeared in the show Fringe alongside her. In April 2010, it was revealed that the pair ended their marriage some months before. Since Torv isn't the chatty, social media type, the news didn't spread like wildfire.
4. The ABC Series, The Newsreader, Put Her On The Radar
The Newsreader, which was broadcasted in August of 2021, earned her the AACTA award for Best Lead Actress in a Drama Series. She also bagged a 2022 Logie Award for Most Outstanding Actress for her performance in the show. The series itself was released in 2021. Needless to say, her appearance certainly earned her the recognition she deserved.
5. Her work On Fringe Was Recognized With Four Saturn Awards In A Row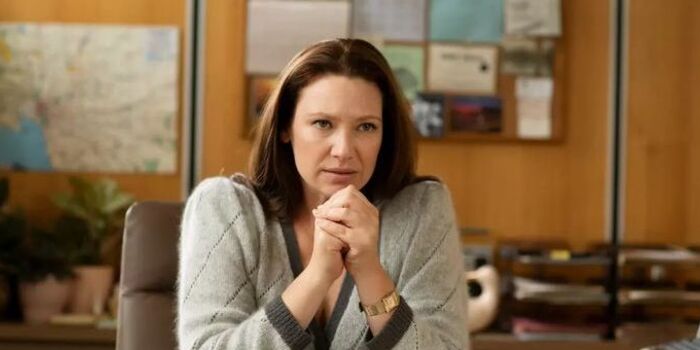 It's not uncommon for one role to garner tons of recognition for the actor in question. Well, that happened for Torv… and then some. As a result of her work on Fringe, she was nominated for the Critics' Choice Television Award in the category of Best Actress in a Drama Series. Altogether, she won a record-setting four straight Saturn Awards for Best Actress on Television. It's no surprise that this is a record-breaking achievement.
6. The Actress Has Quite An Impressive Net Worth
Due to her hard work and dedication, Anna Torv has managed to amass a respectable net worth. It has been reported that she has a net worth of $6 million. For an actress of her caliber, that is nothing short of impressive.
7. Anna Torv Is A Vocal Performer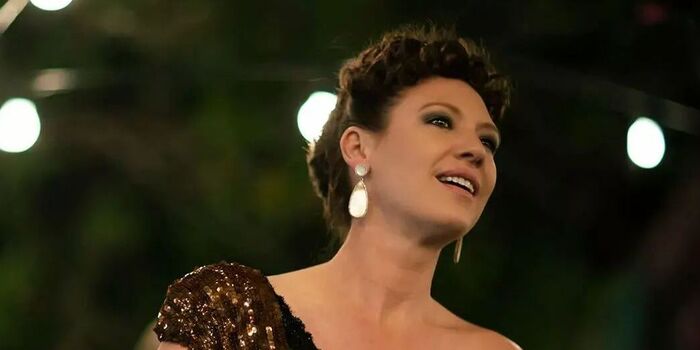 After playing the part of Olivia Dunham on the hit television drama Fringe, she continued to captivate viewers as Dr. Wendy Carr on the show Mindhunter. Soon after, she went on to pursue a career in film. However, a large number of people don't know that she is also a successful voice actress. Voice acting is an entirely different ball game compared to traditional acting. However, Torv has managed to excel in that area too. She has not completely broken into the niche, but she continues to make the most of the limited voice-acting gigs she has been offered.
8. She Eventually Went Back To Australia
For quite some time, Torv was a resident of Los Angeles. In fact, she lived there for more than a decade. However, not long after the COVID-19 epidemic broke out, she sold her property and relocated to the Gold Coast of Australia. Perhaps she just wanted to be close to her roots during trying and uncertain times.
9. Anna Torv Enjoys The Theater
Anna Torv had already spent several years dazzling theatrical audiences before she took on the role of a Shakespearean character. Though she played a small role in Richard III, her usual flare shone through. Back in 1986, she made her debut in the stage play The Night Before Christmas and has been performing ever since.
10. She Is Still Single
Torv is a leader in the movement of actresses in Hollywood who refuse to let men dictate who they are or how they should spend their lives. She was only married to a co-star on Fringe for a short period — they divorced in 2009, and she hasn't been in a relationship since then. Even more, there has been no mention of a fiancée or boyfriend in any of the reports. Anna Torv has reached a point in her life where everything she has accomplished as a person is sufficient to qualify as a life well lived.