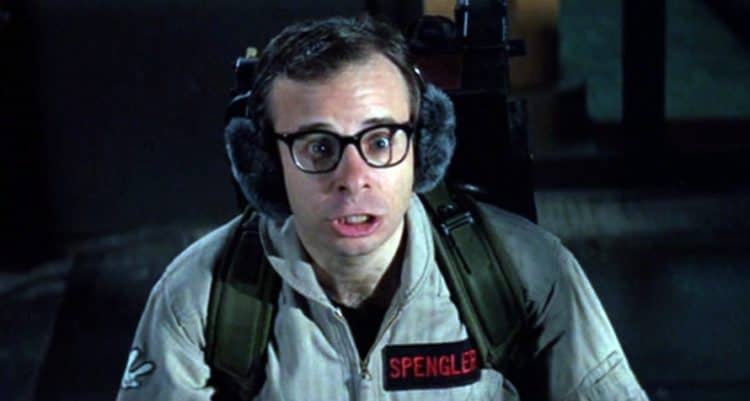 Imagine being at the top of your career, and then you chose to call it quits. Most people assume someone who steps down from a successful or powerful position did so out of necessity. They were 'encouraged' to step down, so to speak. Others are just outright shunned from an industry or a job. For some, however, the choice to step down from a powerful Hollywood career is a personal decision. One the actor or actress makes on their own. Which famous Hollywood stars walked away from thriving careers, and why did they go?
5. Rick Moranis
At the height of his career, the Honey I Shrunk the Kids actor left Hollywood for good. It is not because he didn't have work. It's not because he was no longer in demand. In the 1980s, he was the comedian everyone wanted to see. Funny and intelligent, his timing is stellar and his comedy hilarious. His career encompassed years of big movies from Ghostbusters to Spaceballs to Honey I Shrunk the Kids. He's considered the "It" comedian of the 80s. Sadly, his career came to an abrupt end due to his own personal choices. His wife lost her battle with cancer in 1991. She left behind her husband and their two young children. Moranis made the decision to leave behind his career as an actor to raise his children. He starred in the 1997 sequel Honey We Shrunk Ourselves, and he walked away from Hollywood afterward. His choice to raise his children with absolute focus is a beautiful one.
4. Karyn Parsons
Though her work is vast, she's most famous for her role as the shallow and hilarious Hillary Banks in The Fresh Prince of Bel-Air. She ruled the 90s with her famous role, but she chose a different path. Following her wedding in the early 2000s, she left Hollywood. She chose family over fortune. She focused on being a wife and a mother, and she later focused on her own writing. She authored a book for children, "How High the Moon". She also created her own nonprofit organization. Her choice to leave behind her career allows her to focus on what is most important to her.
3. Grace Kelly
She's an icon. She's recognized as one of the most beautiful women in the world. Her 1950s film career is one of the best in history. She had it all going for her, including her own Academy Award. To the shock of her fans and the world, however, she left her thriving career for love. She met Prince Ranier III in Monaco while attending Cannes. It was 1955. She fell quickly in love, and the two wed. At the age of 26, she took her Oscar and retired. She spent the rest of her life as the Princess of Monaco alongside her husband and their children.
2. Greta Garbo
She's revered as one of the most famous movie stars of the 1920s. She began her career when only silent movies were made. Unlike other stars in silent movies, the sound brought her to an entirely new level of fame. She grew more successful with each film. Before she was 36, she earned three Academy Award nominations. Sadly, she chose to leave Hollywood at the age of 36 to live the life of a recluse. Rumor has it that the humiliation she felt after horrible reviews of her 1941 film "Two-Faced Woman" were too much. She left the spotlight, and she did not come back. Instead, she spent the next five decades of her life focusing on building an impressive art collection. Her death shocked the world despite being out of the spotlight for approximately 50 years.
1. Shirley Temple
Everyone knows and loves Shirley Temple. She's the child star who changed the game. She was considered the most famous, most successful movie star in the world in the 1930s when she was only a child. She worked alongside huge stars such as John Wayne, and she created an entire franchise all about herself. Unfortunately, the success she achieved as a child did not translate into her adult life. The roles she was offered as an adult were second-rate roles, and she was displeased with the direction of her career. At the tender age of 22, she retired. She focused her career on bigger things. She went into the foreign service sector. She even worked alongside President Gerald Ford. Her life did not pan out the way she imagined it might as a child, but she accomplished big things.