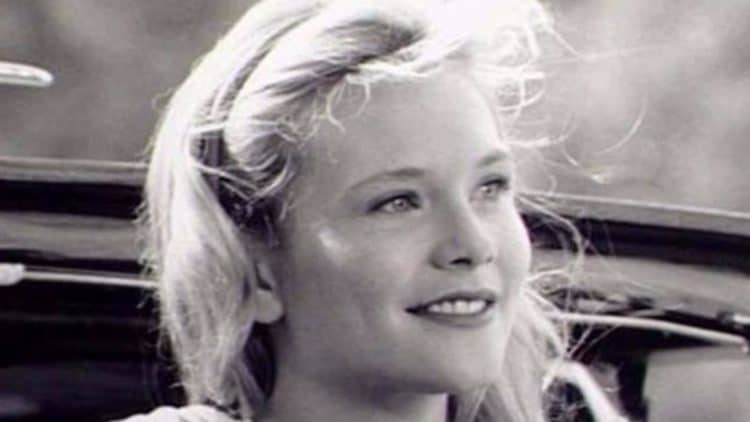 Amy Locane is the kind of actress who shows up and does the job, and people remember it. She was in so many different movies, and everyone remembers her good looks and her talent, but we all remember in the backs of our minds that she's been in so much trouble with the law. Things are not going her way in life right now, and she's a mess. She's been re-sentenced to time in jail for taking a life because she was driving while intoxicated, and we thought we might try to get to know her better. Where did she come from? Who is she? What made her into the woman she is today?
1. She's in Her 40s
She's a woman in her 40s. She was born on December 19, 1971 in Trenton, New Jersey. She's a Jersey girl through and through, and that's one of those things that is hard to change no matter what you do in life. She grew up there, she went to school there, and she spent this time with her family there.
2. She Began Acting Young
Before she was even 12-years-old, she'd already worked so many times that she had more than 60 commercials behind her. That was about the time she was cast as a regular character in the show "Spencer," which was around the 1984 mark. She was a young teen at the time.
3. She Was On Melrose Place
Before remakes were a thing, she was part of the original cast of "Melrose Place," for a total of 13 episodes in the early 90s. We are not aware if it was her choice not to continue to go on with the series or if her character was simply written off, but she is well-remembered for the role.
4. She Was Married
She is a married lady. She got engaged in 2006. The man she married is Mark Bovenizer. He is a firefighter, but their wedding plans were slightly derailed a bit when she ended up pregnant in 2007. Their second child was born in 2009 after they got married.
5. She Killed A Woman in 2010
It was the beginning of summer only the year after her second child was born when she hit and killed a woman while driving. She was driving almost 20 mph over the speed limit in a slow-speed zone and hit a man who was doing 3 mph to turn into his driveway. The impact of the crash killed the man's wife, who was 60.
6. Her BAC Was Well Over the Legal Limit
The biggest problem in this situation was that Locane's BAC when she hit this car was more than three times over the legal limit. She was driving too fast, but her BAC was .23. She was later indicted for aggravated manslaughter. She was then convicted of vehicular homicide and sentenced to prison. She went to jail in 2013 and was released in 2015.
7. Her Husband Filed for Divorce
When she was released from jail in 2015, her husband filed for divorce. He no longer wished to be married to her, and he also decided that he was the better fit for their kids as a parent. He also filed for custody of them as a result of the divorce filings.
8. Her Case Has Been A Mess From Day One
We don't even fully understand what is going on with her case. She served three years, but it turns out that some people felt that the original situation was too lenient for her, and they have spent years fighting to have her put back in jail for the accident she caused that took the life of an elderly woman. It's been argued and appealed more than once, but now she is being sent back to prison for an additional 8 years, and she cannot ask for parole until she's served at least six of those.
9. She's Been Sentenced Four Times
The newest sentence in her case is the fourth time she's been sentenced. The judge in the matter accused the former actress of not taking responsibility for her actions. Locane argued that while she'd been at parties drinking wine that day, she thought her husband was driving her home. He left early with their kids, and she decided to drive home herself, and that was the mistake. The judge said, "The fact that you are still trying to place partial blame on others without accepting full responsibility for what happened that day supports the finding that the risk is present that you will commit another offence," and she's firm on that.
10. She's Now Dating Her Former Attorney
The man who represented her earlier, Attorney James Wronko, is now her boyfriend. He's asking for a lighter sentence, but that was not granted. There is also not a conflict of interest her considering the fact that he was not her boyfriend at the time he represented her.