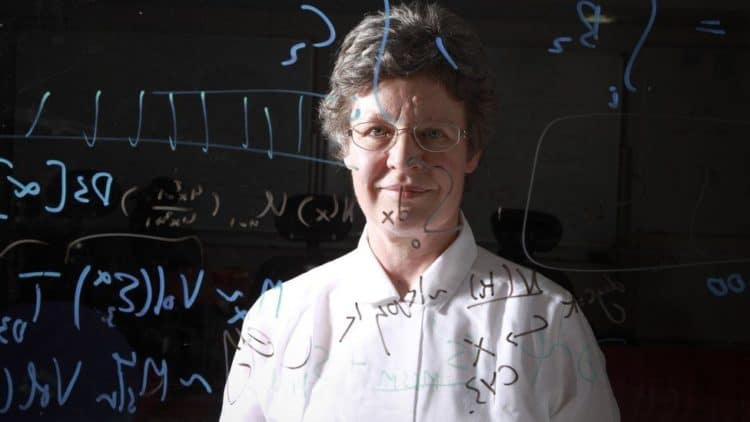 Not a lot of people know Jocelyn Bell Burnell, but she deserves to be just as well-known as Marie Curie, Albert Einstein, and Isaac Newton. Jocelyn Bell Burnell is an astrophysicist who, as a postgraduate student, discovered the existence of pulsars. Pulsars are an important discovery in physics and astronomy. In an interview with YS Journal, Burnell Bell explained the relevance of pulsars to our current understanding of the universe. "Pulsars are very useful for testing basic physics, such as relativity theory. They're one of the few ways we have of testing some of these things. That's mainly why they are still important. Pulsars are very extreme objects with strong gravity and electromagnetic forces. So, pulsars are highly dense objects themselves, so there's nothing "normal" about them. They're quite an academic challenge to understand given all those extremes together." The discovery of pulsars would eventually lead to a Nobel Prize in Physics — but not for Jocelyn Bell Burnell. Even though she is known as the one who made the discovery of pulsars, the prize would go to her research advisor, Antony Hewish, and another astronomer, Martin Ryle. Jocelyn Bell Burnell's story has been beautifully portrayed in a New York Times documentary.
Jocelyn Bell Burnell is someone who deserves a major studio biopic. She also should be played by an actress that's befitting her legacy as a scientist. In a potential biopic about the brilliant astronomer, here are our suggestions for five actors who should play Jocelyn Bell Burnell on screen.
Natalie Portman
Natalie Portman, in our opinion, is the best actress to portray the esteemed scientist on screen. Aside from the fact that they do share facial similarities when Dr. Bell Burnell was younger, Portman also plays real-life figures in front of the camera very well. The actress is no stranger to biopics. She played Jacqueline Kennedy in Jackie, for which she was nominated as Best Actress in the 89th Academy Awards. She also played Anne Boleyn in The Other Boleyn Girl. In 2010, she won an Oscars for Best Actress for her starring role in Black Swan.
Felicity Jones
Another actor who we're sure would portray Jocelyn Bell Burnell well is Felicity Jones. She hasn't been in the industry for too long, but she's notably taken on many biopics in the past. In 2013, she starred in The Invisible Woman opposite Ralph Fiennes, playing the role of real-life actress Nelly Ternan. The following year, she played Jane Wilde Hawking, the former spouse of the late Stephen Hawking. In 2018, two years before the death of Ruth Bader Ginsburg, Jones portrayed the lawyer and jurist in a biopic depicting the associate justice's early life, titled On The Basis of Sex. Felicity Jones also portrayed Margot Frank in a miniseries about Anne Frank's life, titled The Diary of Anne Frank. In an interview with The Guardian, Felicity Jones admitted that she doesn't shy away from roles that portray exceptional women, so playing Jocelyn Bell Burnell shouldn't be an issue with her. She particularly cited her time playing Justice Ginsburg, saying: "That was life-changing for me," she says. "Spending time with her. Getting to know her well. She has such integrity. And, particularly now, when we look around at public figures, when their integrity seems to have been left very, very far behind, and it seems as if everyone is acting out of this horrific personal interest…"
Emma Watson
Rumors of retirement from acting have hounded Emma Watson, but she has since debunked them online. Now that it's confirmed she's not going anywhere, why not give the role of Jocelyn Bell Burnell to Emma Watson? Watson first gained fame playing Hermione Granger in the Harry Potter franchise, but she's since been able to detach her name and image from the series. She's played roles in The Perks of Being A Wallpaper, The Bling Ring, Noah, Beauty and the Beast, The Circle, and Little Women. She hasn't appeared in anything since 2019, but who knows? Maybe a Jocelyn Bell Burnell biopic will be her next one. Giving her a chance to portray a real-life person might be what finally makes people recognize Emma Watson's acting talents, which have largely been unrecognized, according to an article in The Independent. "That Watson is also a wonderful actor almost feels besides the point when placed alongside her non-acting work. But it is the clearest reflection of how often she has been underappreciated, and the performances that have been frustratingly overlooked."
Thomasin McKenzie
A relative newcomer, Thomasin McKenzie doesn't have a lot in her repertoire that would prove that she can portray a figure of Jocelyn Bell Burnell's caliber. But her show-stealing role in Last Night in SoHo has made McKenzie one of the most sought-after actresses in Hollywood right now. The New Zealand actress has appeared in The Power of the Dog, Old, Jojo Rabbit, and The King, playing the role of real-life monarch Queen Philippa of Denmark.
Emma Stone
Emma Stone's role as Abigail Masham in the award-winning film The Favourite as well as her role as Cruella in the villain-focused movie Cruella should be enough reason to convince us that she'd play Jocelyn Bell Burnell on screen. The actress does a very convincing British accent, and if given the chance to play the acclaimed scientist on-screen, we're sure she'd do the job excellently. Stone has some experience playing real-life figures, although not as extensively as the ones we mentioned above. Aside from Abigail Masham, who is a very real historical figure, she's also played tennis legend Billy Jean King in Battle of the Sexes, opposite Steve Carrell.
Who should play the secondary characters?
A hypothetical biopic about Jocelyn Bell Burnell's life would not be complete without the people who significantly altered the course of her life — and of scientific history. Antony Hewish, the physicist and Bell Burnell's thesis supervisor who notoriously won the Nobel Prize for Bell's discovery, can be played by Gary Oldman (The Darkest Hour), David Thewlis (Landscapers), or Kenneth Branagh (Wallander). Astronomer Martin Ryle, who shared the Nobel with Hewish, can be portrayed by Charles Dance (The Crown), Timothy Dalton (Licence to Kill), or Hugh Laurie (House). Fred Hoyle, the prominent astronomer who inspired Bell Burnell's career and criticized her exclusion from the Nobel prize, can be portrayed by Timothy Spall (Spencer).