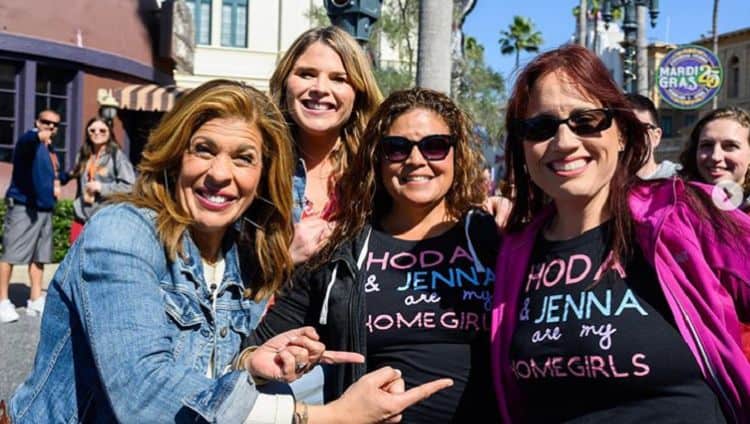 Hoda Kotb has achieved a great deal of success. There is no doubt about that. She has been working in the news and entertainment industry for a number of years and by all accounts, she is as versatile as she is talented. She has done serious news shows in prime time, such as Dateline. Currently, she works on a major morning news show for one of the biggest networks in the United States, primarily focusing on the part of the program that is dedicated specifically to entertainment news.
To look at her now, you might think that things have always come easy for Kotb, but it wouldn't be fair to make such an assumption. It also wouldn't be accurate. You see, even when people seem endlessly happy, as if they have everything in the world they could ever hope to ask for, you are only seeing what is on the surface- what they are willing to show you in that moment. There is not a person on Earth who hasn't experienced some type of hardship, some sort of setback. It happens to us all. For the very few who can honestly say that they have never experienced loss, heartache, or struggle, it is sadly only a matter of time. These are the things you don't typically see when a person is in the public eye.
Whether you are talking about a celebrity or someone who is getting up every morning and going to a different type of job, we all have something in common. There are wounds and memories that we all carry with us. We just don't let the rest of the world see it because we have, in all likelihood, been taught that it's best to put on a brave face and do what needs to be done. It is no different with Kotb. She just happens to be more well known than some others.
There is no question that a biopic of her life would be an interesting and diverse one. There is definitely a story to be told, one that would give those who enjoy watching her in the morning a chance to peel back the layers and see more of who she really is, not to mention the key events in her life that helped shape her into the person that she is today. The bigger question is, who would play her in such a project? Below are five actresses who could potentially be a good fit for a project such as this.
1. Halle Berry
First and foremost, Berry is one of the most accomplished actresses of her time. She's been in countless roles and has proven time and again that she can play virtually anything asked of her. She also brings a certain charisma with her, something that would be imperative in a role like this one. In other words, she has the talent and she has the ability to bring a certain presence to the screen that is sure to attract audiences. After all, what else would you expect from someone who has been a Bond girl and has also starred in serious, tense roles like "The Call"?
2. Kerry Washington
She has made a name for herself doing challenging roles that had the potential to make her career or break it. Not only has she chosen those roles well, but she also brought her very own style into each and every one of them. She too has the capability to perform well in very different roles. For instance, she has starred on the hit drama from ABC, Scandal, as well as tackling Broadway.
3. Viola Davis
She has been acting for several years and like the other candidates listed herein, she has proven that she has the acting chops to get the job done. This Juilliard-trained actress brings a certain levity to the roles she plays. There is no question that she would be able to handle a role concerning a biopic of Kotb's life. To date, she has starred in movies such as Out of Sight and The Architect and she has proven that no matter how challenging the role, she has something to bring to the table.
4. Penelope Cruz
Some may not like the idea of an actress of a different nationality or color playing Kotb in a biopic, but for those who truly believe we should all respect one another equally, it might not be such a big leap. To be clear, Kotb is of African-American and Egyptian heritage, while Cruz is of Spanish descent. She is also an actress who has played some intense roles that required her to stretch herself, and she proved that she could stay the course. There is something to be said about this ballet- trained actress who has played in such things as American Crime Story.
5. Salma Hayek
This is another seasoned actress who has proven that she can play a wide variety of different roles, all while making it look practically effortless. The "Once Upon a Time in Mexico" actress doesn't really have anything she needs to prove, yet artists are always searching for that next role that will truly challenge them, thereby forcing them to grow and become even better in the process. This is precisely why she may be interested in doing such a project, and why she would be a good fit for it.
There they are. These are the fives actresses who may one day end up playing Hota Kotb in a biopic. Just imagine what it would be like to watch one of these legendary actresses on the big screen, playing out the key moments in Kotb's own life. If one of them actually ends up taking on the project, there is little doubt that it would be a successful one, especially with Kotb right there to provide critical input throughout the process.