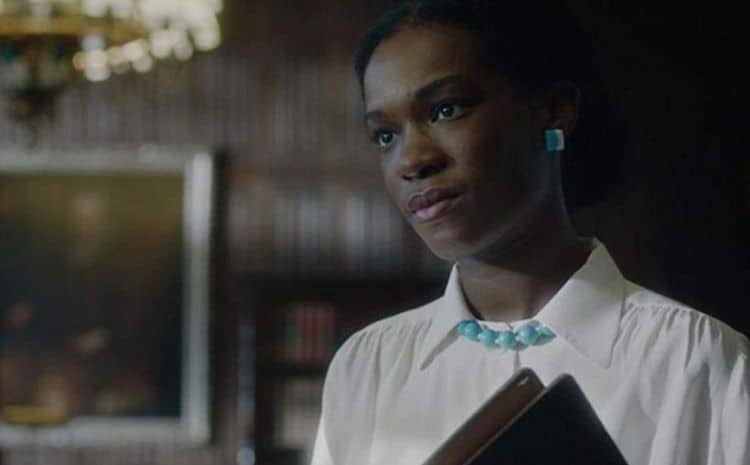 Breaking into the entertainment industry isn't easy, but Precious Mustapha has already started blazing a trail for herself. The talented young actress may not be widely known yet, but hopefully that will change soon. Precious has a role in the upcoming Netflix series, Fate: The Winx Saga. The show is based on the animated series Winx Club which premiered on Nickelodeon in 2004. Even though Fate: The Winx Saga isn't scheduled to premiere until 2021, the show has already been getting lots of attention and people are excited to see what Precious and the rest of the cast can do. Continue reading to learn 10 things you didn't know about Precious Mustapha.
1. She Is A London Native
Precious was born and raised in London and as far as we can tell she still lives there today. Although London is her home, it appears that her family's roots trace back to Nigeria. Precious is very proud of the two cultures that have come together to make her who she is.
2. She Is Passionate About Social Justice
2020 has been especially tense year for race relations in the United States, and that tension can be felt all over the world. Precious has made it a point to use her platform to raise awareness on the Black Lives Matter Movement as well as the murder of Breonna Taylor.
3. She Is Worked With Netflix Before
Appearing in Fate: The Winx Saga isn't the first time Precious has been a part of a Netflix production. In 2020, she made an appearance in the Netflix series, The Stranger. Working with a powerhouse like Netflix will undoubtedly do wonders for Precious' career.
4. She Is A Private Person
Most of us are used to people in the entertainment industry being open books. In reality, we probably know more about some of our favorite celebrities than we do about some of the people we actually know in real life. Precious, however, doesn't appear to have any interest in the over sharing aspect that typically comes with a career in the spotlight. Instead, she prefers to stay a little more low key.
5. She Is A Formally Trained Actress
Precious is a formally trained actress who studied at East 15 Acting School in Essex. The school boasts a long list of notable alumni including Patricia Allison, Elizabeth Henstridge, and Stephen Daldry. Unfortunately, however, her experience at the school wasn't a pleasant one. In a series of tweets, she shared that she experience unfair treatment due to the color of her skin and she urged the institution to "do better". It's unclear whether or not she graduated from the school.
6. She Is Only Been Acting Professionally For A Little More Than A Year
If you haven't heard Precious' name before it's because she truly is a newcomer to the industry. She made her first on screen appearance in 2019 and she's already gotten a handful of acting credits. While it may seem like her career has been an overnight success, she has put in lots of hard work to get where she is today. If she keeps going at this pace, she'll definitely set herself up for success.
7. She Is On TikTok
Like lots of other people in Gen Z, Precious understands the importance of social media and she couldn't resist joining the TikTok wave. She has an account on the platform where she posts all kinds of skits. Although she hasn't yet reached influencer status, she currently has over 1,400 likes on her videos.
8. She Likes To Take Pictures
Precious feels at ease every time she gets in front of the camera and it shows. We weren't able to find anything to suggest that she's had a professional modeling career, but it's clear that she has the potential to do so. Her Instagram account is full of modelesque shots that would be perfect for a portfolio.
9. She Enjoys Poetry
Acting may be Precious' favorite art form, but she enjoys other areas of the arts as well. She seems to have an interest in poetry and literature and has an extra special appreciation for the works of Maya Angelou and Toni Morrison. Thanks to her busy schedule Precious probably doesn't get as much time to rad as she'd like.
10. She Likes To Make People Laugh
Precious hasn't done any comedy projects yet, but I have a feeling that may be something she tries in the future. Based on the content on her TikTok account it's clear that she loves making people laugh. What makes it even better is the fact that she's actually funny.
Tell us what's wrong with this post? How could we improve it? :)
Let us improve this post!