As far as The Real Housewives goes, The Real Housewives of Beverly Hills (RHOBH) is one of the most talked about shows in the franchise. Often regarded as a docu-soap (a fusion of reality TV and soap operas), The Real Housewives follows the personal lives and social dynamics of a group of middle-aged, relatively wealthy women. The Real Housewives of Beverly Hills was created as the sixth series in the franchise.
RHOBH premiered on October 14, 2010, and has successfully aired for 12 seasons. RHOBH has enjoyed high ratings thanks to its cast members and the drama they bring, or try to avoid, over the years. Ranked from best to worst, this is how every Real Housewives of Beverly Hills cast member who has earned their diamond is ranked, by their contribution to the show.
Kyle Richards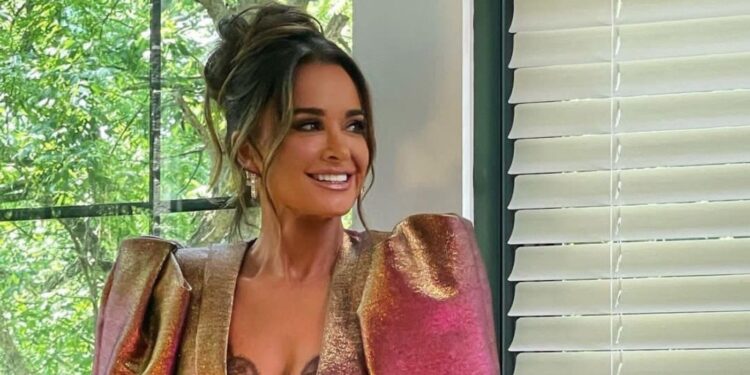 Being the longest-standing member of RHOBH has to stand for something. Kyle Richards joined the show in Season 1 and is the only remaining original cast member. A true OG, Richards has stayed on the show because of her immense contribution and has long become a fan-favorite. Among the pack, Richards isn't the flashiest or the loudest, and while she doesn't always court drama, she isn't one to back out of a fight. She gave the show's audience the classic line in an argument with Camille Grammer in Real Housewives of Beverly Hills season 1. Her openness in talking about her personal life has long endeared her to the hearts of fans and fellow celebrities alike. Kyle Richards is the undisputed face of The Real Housewives of Beverly Hills.
Lisa Vanderpump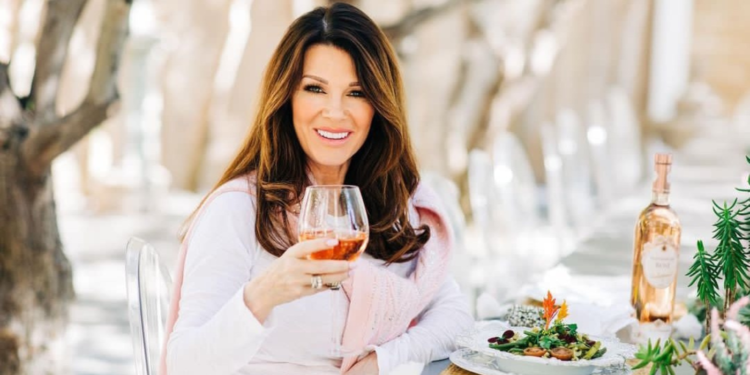 Kyle Richards earned her spot for being the longest-serving member of the group, but when it comes to drama, no one does it like Lisa Vanderpump. She was part of the original cast members of RHOBH and stayed on until she left in season 9. Vanderpump's taglines introduce new viewers to her no-nonsense, always-available-for-drama attitude. A Beverly Hills icon, Vanderpump's legacy on and off the show keeps her high on the ranking. She brought a unique style of drama that viewers are yet to see a worthy replacement. She delivered so much content to the show she was given her own spin-off series, Vanderpump Rules.
Lisa Rinna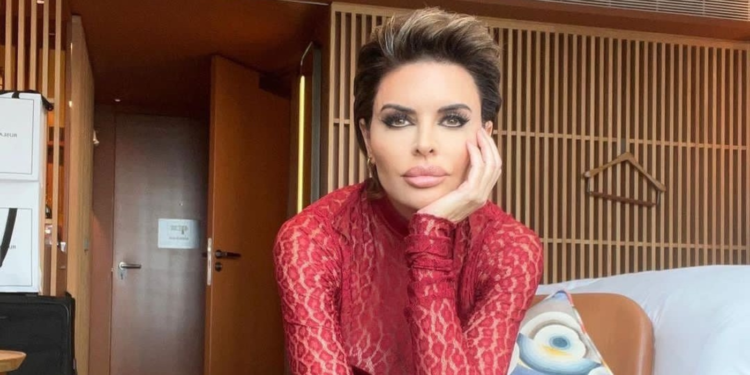 Lisa Rinna was introduced to Real Housewives of Beverly Hills in season 4 as a guest cast. She made an impression on the audience, was upgraded to a main cast in season 5, and continues contributing to the show. Besides having fought with almost all of the cast members, Rinna is a fan-favorite who let viewers into her unfiltered personal life with her mother's death in 2021 and her daughter, Amelia's, eating disorder.
Erika Girardi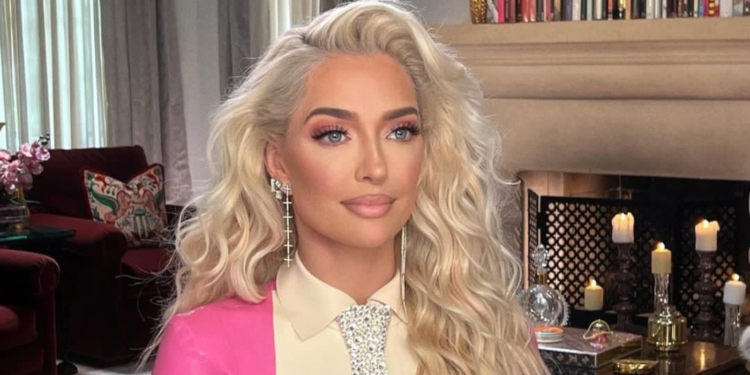 Erika Girardi brings a different type of drama to Real Housewives of Beverly Hills. She joined the cast in season 6 and has remained an interesting part of the series. Girardi is known for her terrifying temper, blow-ups, and clashes with other cast members. Part of her drama followed her ex-husband's legal drama, as well as her own. However, Girardi's fashion style has always stood out among the others.
Dorit Kemsley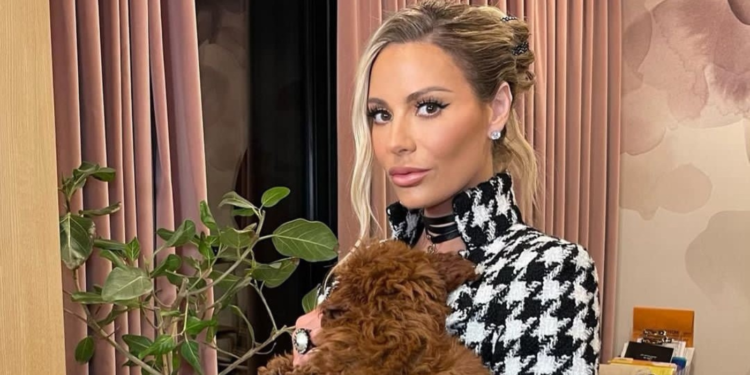 Dorit Kemsley was introduced in RHOBH in season 7 and almost immediately showcased her drama. She played a major role in the entire Erika Girardi "pantygate" issue with her husband, Paul Kemsley. Over the years, viewers have come to see a more mature Kemsley, whose accent is hard to miss. She also has an amazing fashion style, as viewers have watched her launch several fashion brands during her time on the show.
Kim Richards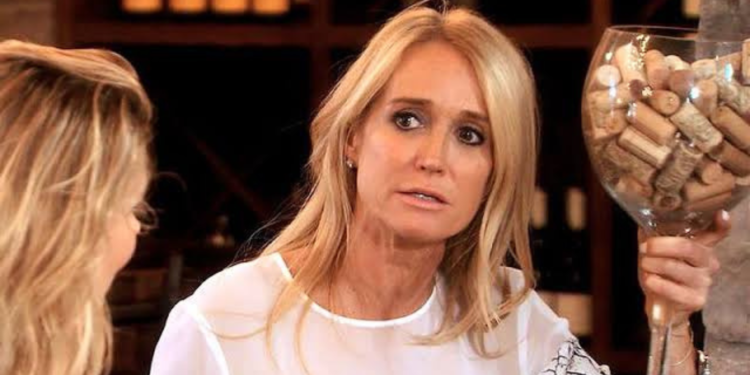 Kim Richards was part of the original cast members of Real Housewives of Beverly Hills. She's the older sister of Kyle Richards and left her mark during her time on the show. Richards stepped down from being part of the show's main cast in season 5. She only made guest appearances in seasons 6 & 7, left the show, and returned as a guest for seasons 9 & 10. Richard left viewers with mixed emotions toward her. Her issues with sobriety, drug use, and shoplifting made for more shocking moments than drama.
Yolanda Hadid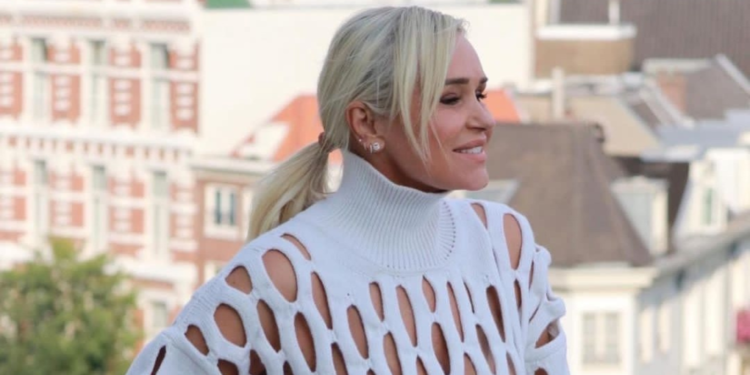 Yolanda Hadid's stay on Real Housewives of Beverly Hills may have been short-lived, but her mansion and fridge will always be in the audience's hearts. Hadid joined RHOBH in season 3 and left at the end of season 6. Viewers were then introduced to her relationship with her model daughters, Gigi and Bella, and son – Anwar. Viewers also watched her struggle with Lyme disease, especially as most of the other cast members didn't believe she had it, and also her marriage to David Foster.
Taylor Armstrong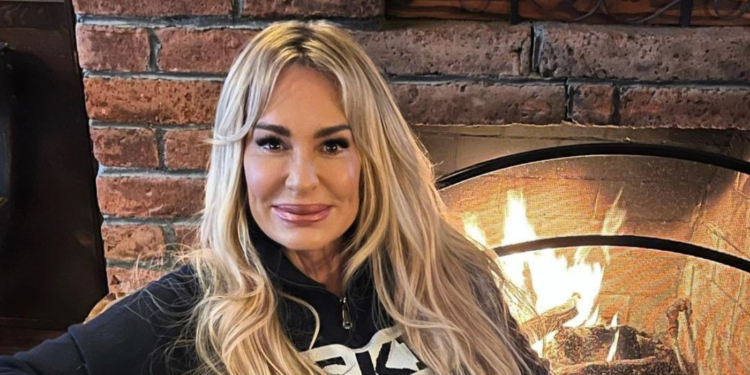 As one of the original cast of RHOBH, Taylor Armstrong left a lasting impression on fans and the social media world. Despite her leaving the show, Armstrong left the internet with one of its greatest memes during a fight at Brandi Granville's house party. The iconic meme is where she's often pictured pointing to a sitting cat on a dining table. Part of Armstrong's storyline followed her abusive marriage and her husband's suicide. Armstrong left RHOBH with numerous highlights that can make up its own episode. She returned as a guest from seasons 4 to 6.
Eileen Davidson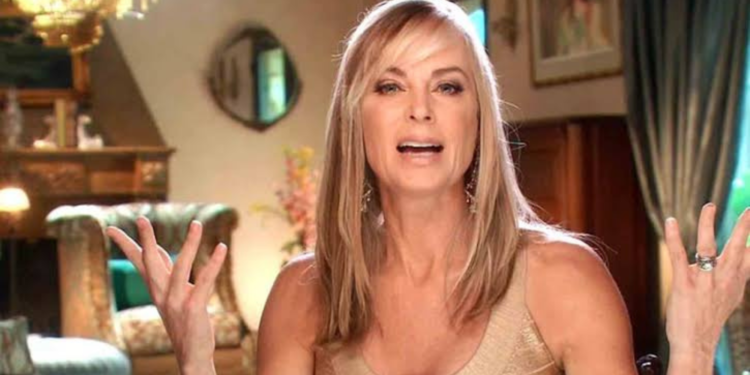 Eileen Davidson was easily a fan-favorite for her openness and honesty. Davidson bared it all out to avoid a scandal or gossip for everyone to see and know. She spoke about how she cheated on her husband with her current husband, Vincent Van Patten. Viewers quickly fell in love with her bond with her husband and children, who made several appearances in the show. She picked her diamond, joined the show in season 5, and left in season 7. She returned as a guest in seasons 8 and 10.
Adrienne Maloof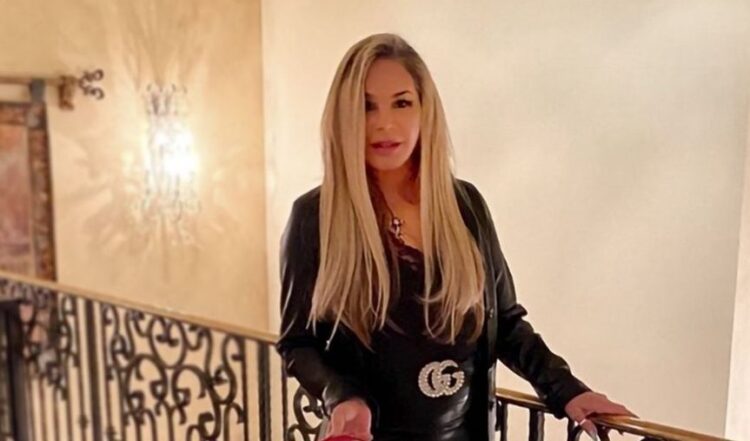 Adrienne Maloof was also part of the original RHOBH cast and left the show at the end of season 3. Part of her drama came from being neighbors of Lisa Vanderpump. Although she stayed for three seasons, she's easily the least exciting of the original cast members. This was because she mostly tried to control what aspect of her life was shown. One of Maloof's highlights was washing raw chicken with dish soap before cooking it. Maloof returned to RHOBH as a guest in seasons 5, 6, 8, & 10.
Garcelle Beauvais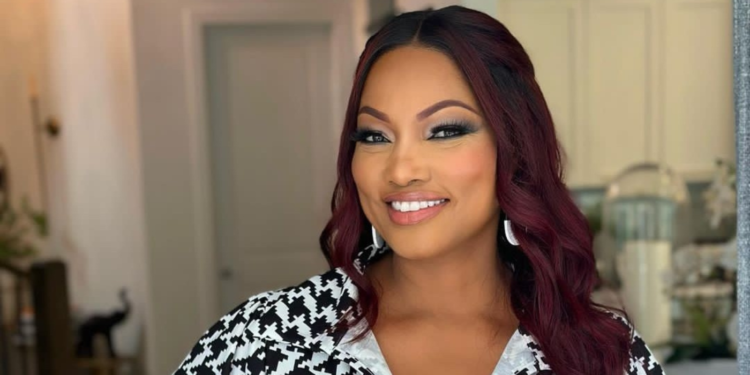 After much criticism about the show's racial segregation, Garcelle Beauvais was introduced in season 10 as the first African-American cast member. She may be a recent addition to the show, but Beauvais has since charmed the hearts of viewers. She is blunt and is more open to addressing the elephant in the room and asking all the right questions everyone wants answers to. Beauvais is the drama every RHOBH audience loves to see!
Brandi Glanville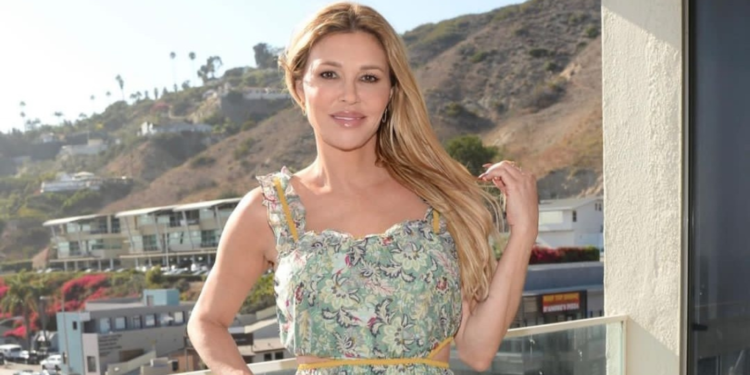 Brandi Glanville brought the kind of drama that made her one of the most hated cast members on RHOBH. Glanville had a reputation for not being able to keep a secret. Coupled with her sharp tongue, she didn't get along with other cast members. She was introduced as a friend in season 2, before earning her diamond in seasons 3 to 5. She also appeared as a guest in seasons 6, 9, & 10.
Teddi Mellencamp Arroyave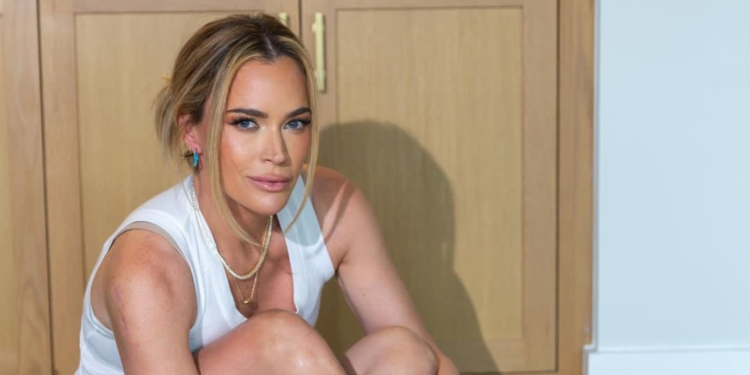 Teddi Mellencamp Arroyave makes it up the rank because of the duration of her stay on the show. She was considered one of the most boring additions to the show because of her uptight, humor-lacking attitude. To her credit, she did know how to brew drama, even though she wasn't always at its center. She had a reputation for sticking her nose in issues she should have no business with. In retrospect, she deserves her position in the rank, as she was a catalyst for most of the dramas during her time. She joined the cast in season 8, and remained a main cast until season 10. She has been a guest for the following two seasons.
Camille Grammer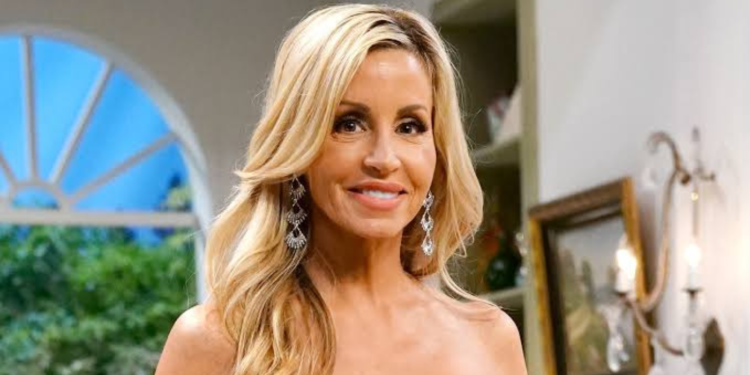 Camille Grammer is the last of The Real Housewives of Beverly Hills' original cast on the list. She only started on the show for 2 seasons, but it was enough for viewers to digest. In season 1, she came in with her marriage issues with TV star Kelsey Grammer but quickly became the Housewife of that season. Not one to hold back her thoughts, Grammer bared her mind on everything and anything to anyone. Even after her exit as the main cast in season 2, she has been brought back in different capacities as Friend and Guest. In all of her appearances, audiences could trust Grammer to stir up things with her sharp tongue.
Denise Richards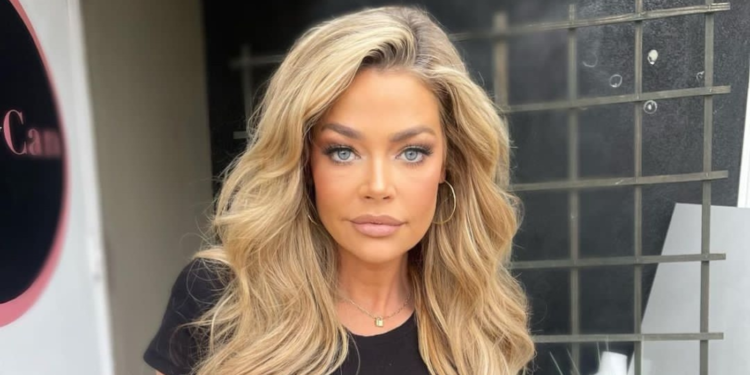 The ever-beautiful actress Denise Richards joined Real Housewives of Beverly Hills as a guest in season 5. She returned holding her diamond in season 9 and left in season 10. Denise's drama, which eventually led to her leaving the show, was the alleged affair with co-cast member Brandi Glanville. When she began missing cast events, she quickly fell out of favor with other cast members.
Sutton Stracke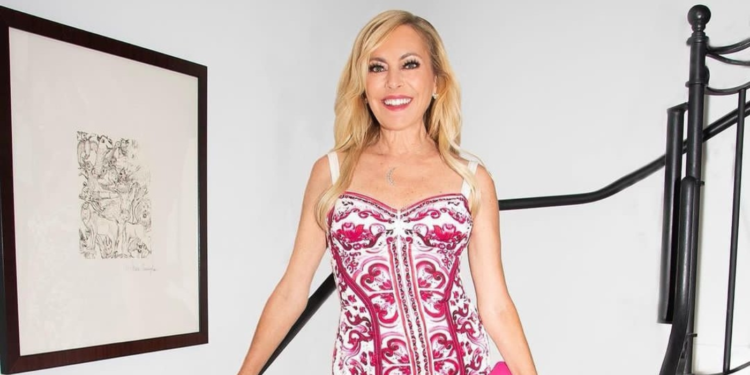 As much as emotional rollercoasters go on the show, Sutton Stracke has etched her name in the minds of viewers for a long time. Stracke joined RHOBH as a friend in season 10. With the money she had and her natural gift for causing drama, it was a no-brainer she was given a diamond in season 11. As she continues on the show, Stracke has become one of the cast members fans love to hate. While she has no problem causing problems for anyone, as a drama queen, Stracke can easily throw tantrums for not being let in on a dinner table joke.
Crystal Kung Minkoff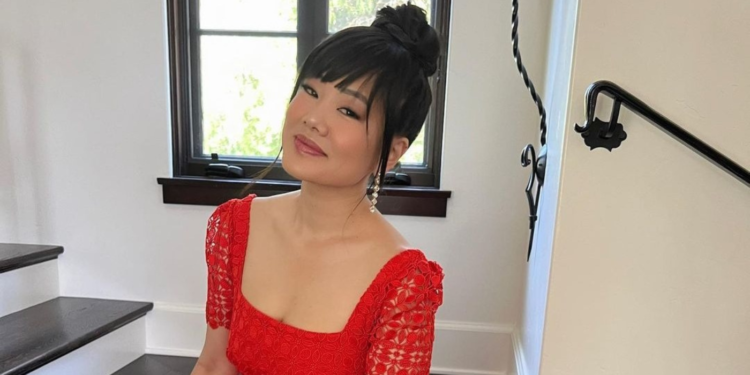 Crystal Kung Minkoff further proves that racial diversity can help make shows more enjoyable. As the first Asian American on Real Housewives of Beverly Hills, viewers assumed Kung Minkoff would be reserved. Although she easily gives off the vibe, she can put any cast member down without necessarily raising her voice (Stracke can testify). Since joining the show, Kung Minkoff has become a fan-favorite, especially with her wifely and motherly approach.
Kathryn Edwards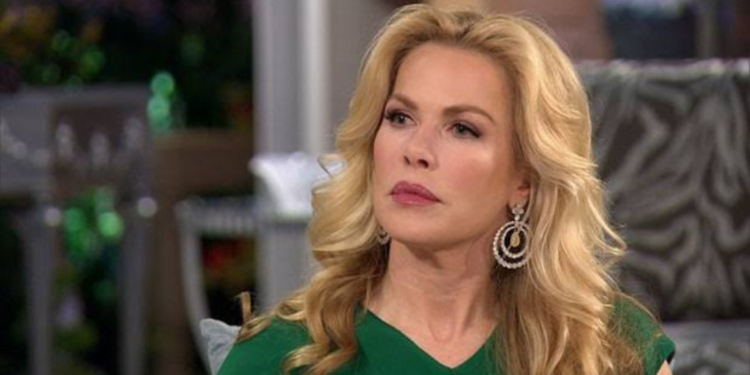 Kathryn Edwards is one of the one-season cast members. She would easily have flown under the radar, save for the OJ Simpson issue. She joined RHOBH in the same season as Erika Girardi. This did her little justice as Girardi easily overshadowed her with her fashion and temper.
Joyce Giraud de Ohoven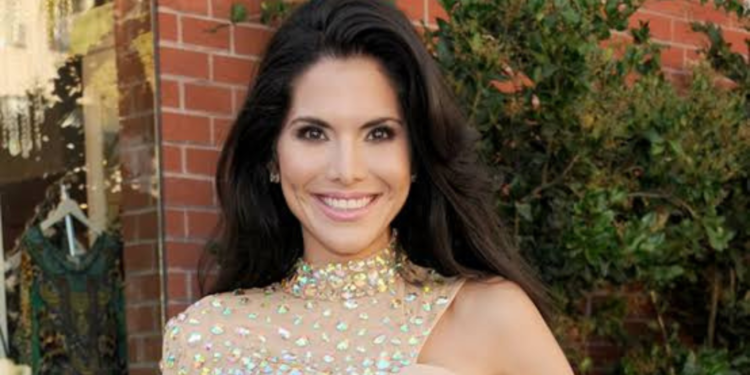 Only longtime, dedicated RHOBH audiences would remember Joyce Giraud de Ohoven. Her time on the show was short, and like most single-season cast members, there wasn't enough time to get to know her. However, she did have a few highlights and drama. One notable drama was with Brandi Glanville, when Glanville refused to call her by her actual name. Giraud de Ohoven had lots of promise but didn't stay long to showcase herself. She only appeared in season 4.
Diana Jenkins
Diana Jenkins is the most recent Real Housewives of Beverly Hills cast member. She joined the show in season 12. However, she has joined the cast members featured only in a single season. Jenkins announced she'll not return to RHOBH because she wants to focus on her pregnancy. With her short stay on the show and her controversies with Room 23 and Garcelle's son's trolling, Jenkins quickly became one of the least-liked cast members of The Real Housewives of Beverly Hills.
Carlton Gebbia
Carlton Gebbia is the least favorite cast member of Real Housewives of Beverly Hills. While everyone is entitled to their beliefs, Gebbia's Wiccan faith wasn't the right fit for the show. Even her fellow cast members thought it weird sometimes. Then, there's the constant conversation about her sex life. Her drama on the show was her quarrel with Kyle Richards and showing viewers her sex room and toys. Like Giraud de Ohoven, Gebbia only appeared in season 4 of The Real Housewives of Beverly Hills.