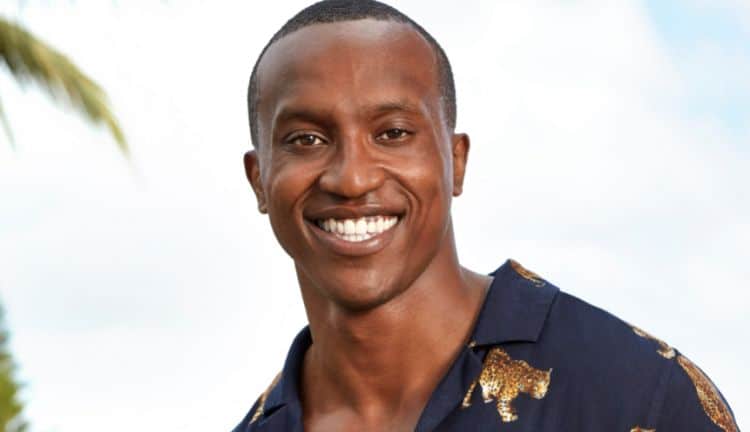 Anyone who has been a part of the dating world knows how difficult it can be to find someone you really connect with. That's why Evan Favors has decided to take extreme measures on his quest to find true love. Evan is a cast member on the newest season of the USA series Temptation Island, and he's hoping to meet the woman of his dreams while on the show. Throughout the season, Evan and a group of other single men will live in a house with women who are currently in long-term relationships but are willing to explore the possibility of other options. Hopefully, Evan is able to find what he's looking for, but if not, I'm sure his DMs will be flooded with viewers who want to shoot their shot. Keep reading to learn 10 things you didn't know about Evan Favors.
1. He's A California Native
Evan was born and raised in California and he's very proud of where he's from. Over the years, however, life has taken him down different paths. He has lived in other states including Nevada and New York but it appears that he is currently based in the Los Angeles area.
2. He Was A College Athlete
Growing up, sports were always Evan's main focus. His goal was to become a professional football player and end up on the cover of Sports Illustrated. Even though his football dreams didn't manifest exactly the way he wanted them to, his love for the sport still helped create lots of opportunities for him. After a successful high school football career, Evan went on to play football at the University of Nevada, Reno.
3. He Loves Being Outdoors
Evan is truly an outdoors kind of guy and he looks forward to spending time out in nature whenever he gets the chance. Evan loves to go hiking and he's always down to check out a beautiful view. On top of that, he really enjoys spending time by the water. When the weather is nice, you can usually find him hanging out at the beach.
4. He Worked In Recruiting
Football wasn't the only thing that Evan was focused on during his time in college. He also earned a bachelor's degree in business administration. In the fall of 2018, he began working at a staffing company called Adecco. In 2019, he became an account executive with the company. He left Addeco that same year.
5. Family Is Very Important To Him
Evan definitely isn't the kind of person who likes to share his personal business on the internet. For that reason, there isn't a lot of information about him. One thing we did learn from his social media activity, though, is that he's all about family. He appears to have a very close relationship with his mom and in 2017 he bought her a car.
6. He Loves Fashion
No matter what Evan is doing, he's always going to make sure that he looks his best while doing it. He has a great sense of style and he's a natural when it comes to putting together great outfits. From formal to casual, Evan has what it takes to pull off any kind of look.
7. He Is An Aspiring Actor
Evan's decision to do a reality show isn't that surprising considering that he's been trying to break into the entertainment industry for the last few years. According to his website, he studied acting at Richard Lawson Studios in Los Angeles. At the moment, it doesn't appear that he has any TV or film credits. There's a good chance that he's hoping his time on the show will help open doors for his acting career.
8. He Isn't Afraid of A Challenge
There are some people that can easily fall into complacency, but Evan has never been one of them. Evan is the kind of person who is always pushing himself to learn new things and he isn't afraid to do things that put his skills to the test. Having this kind of mindset will definitely be beneficial to him as he tries to grow as an actor.
9. He Loves to Travel
Evan has a very adventurous side and he isn't afraid to let it show. He enjoys being able to travel and he especially gravitates towards places with beautiful beaches. Hopefully, in the years to come, he will get the chance to visit even more beautiful destinations.
10. He's A Foodie
Evan takes pride in taking good care of his body, but that doesn't mean he can't enjoy good food. He really enjoys trying all kinds of different dishes. He even has an entire highlight section on his Instagram profile dedicated to sharing pictures and videos of the foods he loves.
Tell us what's wrong with this post? How could we improve it? :)
Let us improve this post!