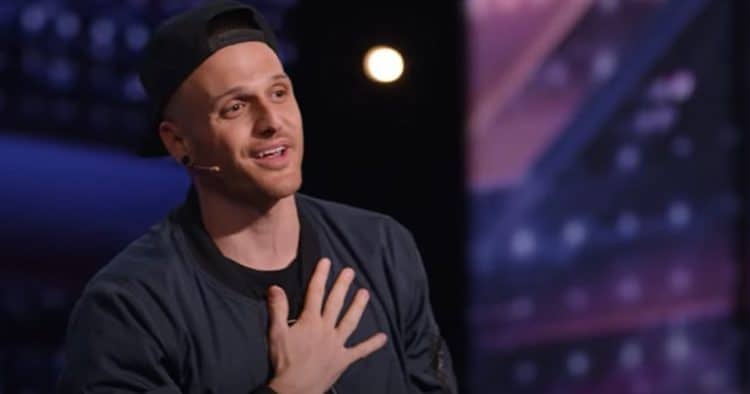 Do you believe in magic? If not, you might change your mind after watching Dustin Tavella perform. The talented magician has been leaving people in awe with his performances on America's Got Talent, and now that he's advanced to the next round he's ready to show that he has plenty more where that came from. His creativity and pure skill have allowed him to pull off tricks that will definitely have you wondering if your mind is playing tricks on you. Although there have only been two magicians to win the entire show, Dustin is hoping to be the third one added to the list. Keep reading to learn 10 things you didn't know about Dustin Tavella.
1. He Is Based In Virginia
Dustin is a pretty private person, so there isn't much information out there about his personal life. We do know that he currently lives in Virginia Beach, however, it's unclear whether that's where he was born and raised. Virginia Beach is known for being home to lots of talented people, and Dustin is proud to be one of them.
2. He Is A Musician
Thanks to his performances on America's Got Talent, Dustin is becoming widely known for his work as a magician. However, that isn't the only thing he's good at. Dustin is also a great musician who has been putting out songs for several years. In addition to singing, he also plays the guitar.
3. He Wasn't As Nervous On AGT As He Thought He'd Be
Getting on the America's Got Talent stage is a nerve-wracking experience for most people. Surprisingly, however, Dustin was a lot calmer than he thought he'd be. During an interview with Wavy, Dustin shared that while he did experience some butterflies, "I thought I'd be more nervous."
4. He Has Done Some Acting
Music and magic have definitely been Dustin's main focus, but he has also dipped his toe into the acting pool. His IMDB page reports that he was in a movie in 2014 called Rumors of Wars. We weren't able to find any information on whether or not he plans to do more acting in the future.
5. He Is Not Really Into Social Media
Social media has become an incredibly powerful tool in recent years, and there are some people who rely on it to build their careers. Dustin, however, doesn't have an interest in spending lots of time on social media. He has accounts on Instagram and Twitter, but he doesn't post very frequently on either platform. Instead, he prefers to connect with people in real life.
6. He Plans On Selling Merch
If you're a fan of Dustin's you'll be excited to hear that there will soon be another way for you to show your support. Dustin has set up a merchandise area on his website. At the moment, he doesn't have any items available for sale but he says it's coming soon. He hasn't mentioned what kinds of things he plans to sell.
7. He Is A Proud Father
Every time Dustin steps on stage, he isn't just performing for himself – he's also thinking about his family. He is happily married and he and his wife are the proud parents of a son who they adopted. Dustin hopes to be able to help dispel the negative stereotypes associated with adoption.
8. He Is Popular On YouTube
Social media may not be Dustin's thing, but there is one platform he's pretty active on. Dustin has a YouTube channel where he posts a combination of personal and professional videos. His channel currently has nearly 30,000 subscribers and more than 6.8 million total views.
9. AGT Is His First Competition Show
Dustin is certainly no stranger to performing, but America's Got Talent is a unique situation for him because it's his first time doing a TV competition show. Although there is definitely a lot at stake, Dustin has approached each performance with confidence and professionalism. Being on this show will likely open lots of doors for him in the future.
10. He Has Already Thinking About How He'll Use The Prize Money If He Wins
The lucky winner of America's Got Talent goes home with a $1m prize, and Dustin has already been thinking about how he wants to spend his. According to Talent Recap, Dustin said, "One of the first things we'd love to do is just get a huge house where we could adopt more kids and fill it up with kids who need rescuing. We have a heart for the homeless and we have a heart to disciple and mentor youth".Music and magic