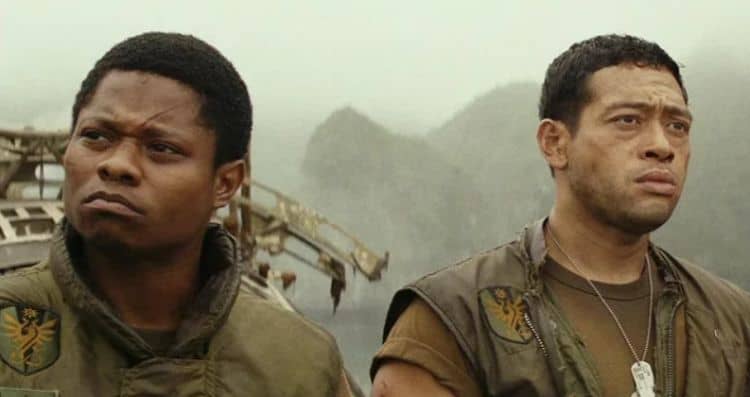 When it comes to keeping people laughing and entertained, most people would probably agree that Eugene Cordero is a natural. Throughout his career, Eugene has become best-known for being a comedic actor. His ability to make people laugh has never gone unnoticed. It's important to note, however, that he can do much more than that. While it's true the majority of his roles have been funny, Eugene has also dipped his toes in the more serious side of things. Regardless of the project, though, you can always count on Eugene to rise to the occasion and give his fan a great performance. Continue reading for 10 things you didn't know about Eugene Cordero.
1. He Grew Up In Michigan
There isn't much information on Eugene's upbringing available on the internet, but we do know that he was raised in a suburb of Detroit and he has Filipino roots. He attended Brother Rice High School with actor/comedian, Andy Juett. The two have collaborated together during their careers.
2. He Has A YouTube Channel
Eugene isn't exactly a YouTuber, but he does have an account on the platform. It appears that his goal was to use it as a place to post clips and other footage from his performance. Unfortunately, though, he hasn't uploaded any new content in over a decade. His channel has just 564 subscribers. There's nothing to suggest that he has any plans to revisit this channel in the future.
3. He Is A Writer And Producer
Being in front of the camera is what most people have come to know Eugene for, but the multi-talented star also knows how to tell stories from the other side. In 2014, he made his debut as a writer and producer with a short film called Green Ninja Episode 4: Styrofoam Man. He has gone on to write and produce several other projects since.
4. He Trained At Upright Citizens Brigade
One of the key components to making people laugh is having the ability to think on your feet. To sharpen his skills, Eugene began doing improv. He started by performing with Chicago City Limits and went on to study improv at the Upright Citizens Brigade (UCB) he also worked there as a teacher. He has also performed in the UCB show ASSSSCAT.
5. He Has More Than 100 Acting Credits
If you take one look at Eugene's acting resume, you'll probably be completely blown away by the number of appearances he's made during his career. According to his page on IMDB, he has 115 acting credits which include projects that are still in the works as well as voice roles.
6. He Is A Family Man
There's no denying the fact that Eugene's career is very important to him, but it's not the highest priority in his life. Eugene comes from a very close family, and this is something that he's recreated. He and his wife, Tricia McAlpin, have one son together. Eugene spends a lot of time with his family when he isn't working.
7. He Hosts A Podcast
Eugene may not do a lot of shirtless scenes, but that doesn't mean that he isn't interested in keeping himself in good shape. He is passionate about health and fitness and he is the co-host of a podcast called The Dumbells which discusses lifestyle and fitness with a hint of comedy.
8. He Loves A Good Adventure
Eugene jokes around about a lot of things, however, one thing he's very serious about is living his life to the fullest. He isn't afraid to step out of his comfort zone and try new things from time to time. He enjoys traveling, spending time outdoors, and trying different kinds of foods.
9. He Is Not Shy About Speaking His Mind
As a person of Filipino descent in the entertainment industry, Eugene has experienced what it's like to be stereotyped and overlooked for opportunities. He has never been afraid to discuss the realities of the entertainment industry for certain groups of people, and he has spoken out about racism and other forms of discrimination. Many of his fans and followers have commended him for using his platform to raise awareness to the things that are important to him.
10. He Enjoyed Working With Samuel L. Jackson
Over the course of his career, Eugene has gotten the chance to work with some of the biggest names in the industry. One of those names is the legendary Samuel L. Jackson. During an interview with Entertainment Weekly, Eugene discussed the experience of working with Jackson and he had nothing but good (and funny) things to say.
Tell us what's wrong with this post? How could we improve it? :)
Let us improve this post!