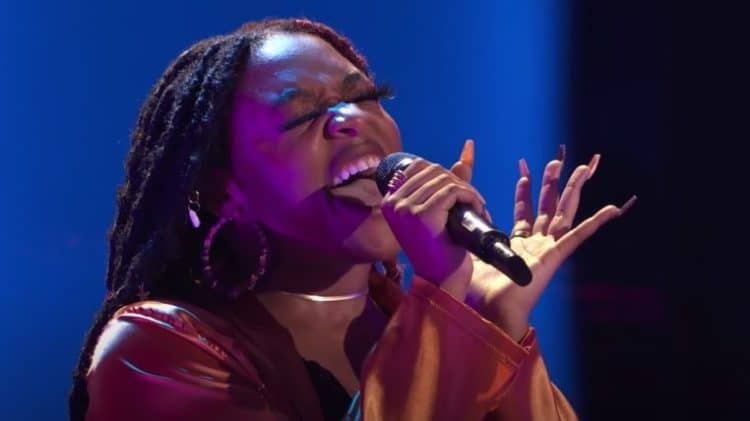 When reality television shows are a hit, they are a huge hit. Shows like "The Voice," are not shows that come and go. They stick around for seasons because they are so good. Veteran judges such as Kelly Clarkson and John Legend know that the talent only seems to multiply every year, but we wonder how newbie judge Ariana Grande feels about the show this season? Did she expect so much talent from one show? She might be new, but so are the talented singers shocking the world and impressing the judges. Libianca is a woman who is showing off her talent, impressing the judges, and making a name for herself every week. Who is this talented singer?
1. She's from Minnesota
Libianca was born in St. Paul, Minnesota. She lived there with her mom, her dad, her brother, and her sister. They are her biggest inspirations, her favorite people, and she is exceptionally close to them. They must be so proud of what she's accomplished thus far.
2. Her Name is the Result of a Compromise
If you're wondering, like we are, about her uncommon name, you'll love this story. Her name is a compromise. Her parents could not decide what they wanted to call her, so they decided it would be easy to just combine names. Her mother's choice for her daughter was Bianca, but her father was deadest on her name being Liane. So, they combined the names, called it a day, and there you go.
3. She Did not Grow Up in Minnesota
She's from St. Paul, but she did not grow up there. She left for a long time, and she only came back to the U.S. to be with her father when she was a young teen. During the time she did not grow up in America, she was in west Africa. She lived in a place called Cameroon. Her mother lived there with her brother and sister, and she wanted to be with them.
4. Her Babysitter Inspired Her
While living in West Africa, she was sometimes left in the care of a babysitter (hey, moms need some time away), and her babysitter would sing to her. Libianca remembers this. She was only a young child at the time, but her sitter's voice left a lasting impression on her that made her want to have a voice as lovely and as beautiful.
5. She's a Writer
When Libianca is not singing and she is not playing the guitar, she's writing. She's been writing her own music since she was a child. She was around 10 when she picked up a pen and paper and wrote her first song, and she has not stopped. When inspiration strikes, she is someone who will write it down and focus on what she can create from it.
6. She is Emotional
She describes herself as what we refer to as the drama queen of the family. She calls herself the one who was overly emotional and overly sensitive growing up (we aren't saying she's a drama queen, but it is what we nickname our own little sensitive and emotional daughter when she's being a little overly both). Her family loves her anyway, and she loves them for it.
7. She is Young
She might have the voice of someone who has had a lot more life to live, but Libianca is young. She is not even old enough yet to walk into a bar and order a cocktail. She's only 20. You would not know based on her voice, though.
8. She is Faithful
When she went in for her blind audition and she had a choice to make over whose team to be part of, she took a sign from God and used it to make her choice. She'd asked God for a sign. She wanted to make the right choice, and she was nervous. When she chose Blake Shelton over Ariana Grande, the entire panel was shocked. However, she said that God is the one who gave her the sign, and she trusts Him.
9. John Legend and Kelly Clarkson Didn't Like Her Song Choice
When she auditioned blindly, only Shelton and Grande turned around. Legend and Clarkson did not, even though they did enjoy her voice because they did not care for her song choice. It just goes to show that talent is only a small part of how you win this show.
10. She's Private
When Libianca isn't singing, she's also not sharing every minute detail of her life with the world. She does keep a few things to herself, and she is happy that she does that. She likes her privacy, and she's not ready to give that up.