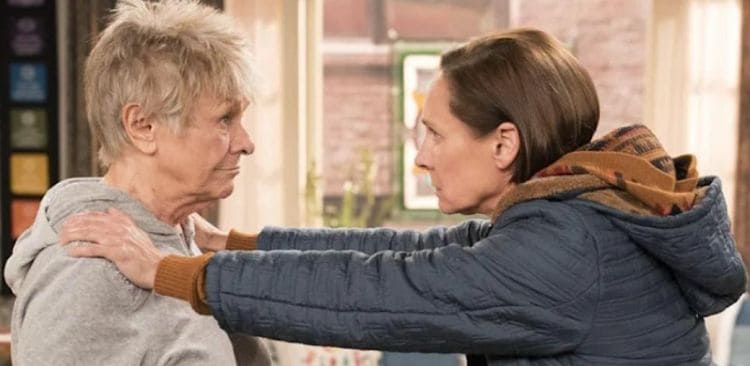 Estelle Parsons is a woman who has been in the business a long time. Her songs date all way back to before she began her television career in the early 60s, and she's a face everyone recognizes after nearly a century on earth. She's one of the most accomplished personalities in Hollywood, and she continues to work despite the fact that she is ready to celebrate her 94th birthday in 2021. She's done wonderful work, but many fans know her best for her role in "Roseanne," as the main character's mother. She's nothing if she is not a force with which to be reckoned, and we have everything you've ever wanted to know about this delight right here for you to learn.
1. She's in Her 90s
Estelle Parsons has been with us for the better part of a century. The iconic actress was born on November 20, 1927. She was born in Lynn, Massachusetts, but she did not spend much time there as a child.
2. She Went to Boarding School
Perhaps boarding school is an incorrect term for her early education, but it seems to fit. Parsons attended the Oak Grove School for Girls in Maine. She lived and attended courses there during her educational years, and her family continued to live in their home in Massachusetts.
3. She Went to College
By the time she was finished with her early education, she made the decision to continue her educational career. She enrolled in courses at the Connecticut College, and she was able to graduate from college back in 1949 at the age of 22. She decided at that point to enroll in courses at Boston College and pursue her law degree.
4. She Left Law School
By the time Parsons was working on her law degree, she was also part of a band. She was the singer, and she was making music left and right. Needless to say, her singing and her acting career took over her life, and she was no longer interested in pursuing her law degree. She was then interested in becoming a famed actress – and that is what she spent the better part of the early 1950s working on.
5. Her First Boyfriend Was Famous
Back in the early 1940s when she was still just a young teen, Estelle Parsons had a boyfriend. Her first boyfriend, we might add. His name, back then, didn't mean anything to anyone who did not know him, but it means a lot to many people now. His name is Jack Lemmon, and she shared that little tidbit of information with the entire world back in the early 80s when she shared it with Johnny Carson.
6. She Married in the 50s
Despite working hard on her career and having only dated the handsome Jack Lemmon a decade before, she married in the early 50s. Her husband, whom she married in 1953, was an author. His name is Richard Gehman. They welcomed their twins, Abbie and Martha Gehman, during the early years of their marriage. Sadly, their marriage did not last, and they filed for divorce in 1958.
7. She's Remarried
Only five years after her marriage ended, she met a man. His name is Peter Zimroth. He worked as the Assistant U.S. Attorney, and he continued to move up in his career. They began dating in 1973, they wed in early 1983, and they adopted a son at the beginning of their marriage. He was born in February 1983 – one month after his parents wed. His name is Abraham.
8. She's Got a Famous Grandson
When her daughter, Abbie began having children, she had no idea her son would become a famous athlete. His name is Eben Britton. His mother named him after her own grandfather, which would be Estelle Parsons' father. He went on to play football in the National Football League for teams such as the Chicago Bears and the Jacksonville Jags.
9. She's Roseanne's Mother
Well, not in real life, but it's a pretty iconic role to take on when you're an actress and you get to work with some of the most famous people in the world. She took on the role of Beverly Harris, the mother of Roseanne, on her hit show, and she's even come back to take on the same role in the spin-off show, "The Conners," when it began airing in 2018.
10. She's Recognized
Estelle Parsons has been nominated for so many awards that we cannot even keep up with them, but we should mention her award nominations include Tony Award nominations, BAFTA Award nominations, and an Oscar Nomination. She took home the win for Best Supporting Actress at the Academy Awards for her role in the successful film, "Bonnie & Clyde," in which she played the role of Balance Barrow.
Tell us what's wrong with this post? How could we improve it? :)
Let us improve this post!