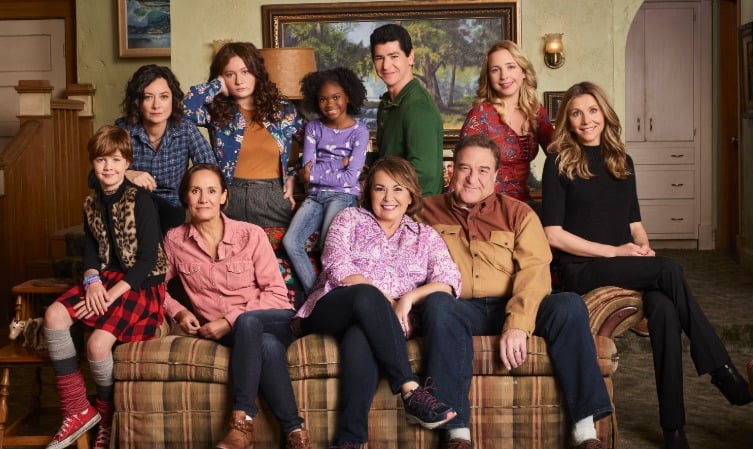 With all the attention surrounding ABC's recent cancellation of its Roseanne reboot over the racist actions of its' star, it seems important to remind people that Roseanne was not the only show on T.V about a middle class family. In fact, it wasn't even one of the best. Here are just five (and there are many more) shows that tackle many of the same topics Roseanne did, and often much better.
One Day at a Time
This Neflix reboot of the classic 70s/80s sitcom was recently renewed for a third season, to the relief of critics and fans alike. The show follows a Cuban American family, led by single working mom Penelope (Justina Machado, amazing), an army veteran dealing with PTSD. Penelope is raising two teenage children, with the help of her eccentric mother (played perfectly by icon Rita Moreno). The show has received well-deserved praise for breathing life into the old school style sitcom format, and smartly and respectfully tackling topics such as sexism, racism, homophobia, religion and mental health. This show has proven to any naysayers that the multi-cam sitcom is far from dead, and can be just as an ambitious and devastating (in fact probably more so) than many single camera comedies on TV today.
Speechless
As Minnie Driver was quick to point out on twitter after Roseanne's cancellation, Speechless is also a show about a middle class family in America. Even better, (in this human being's opinion) it doesn't have an awful racist as its star! The series follows the DiMeo family, who move frequently in order to find the perfect educational environment for J.J., the eldest child of the family, who lives with cerebral palsy. The show has received a wildly positive response for tackling its' sensitive topic with genuine humor and sincerity. It's also notable for its handling of class issues, as the DiMeo family struggles financially when they move into an upper class neighborhood to get J.J. in the best school possible. Along with all this, it's also one of the funniest shows on network T.V.
Jane the Virgin
From its very first episode, Jane the Virgin completely smashed all the "standards" of a typical network comedy. The show is a satirical comedy/drama that both parodies and pays homage to Latin telenovellas. When the show begins, Jane Villanueva (Gina Rodriguez, a powerhouse) is a 23 year old virgin, living with her fun loving mom who had her as a teenager, and her devout Catholic grandmother. The title of the show, of course, comes from Jane being accidentally artificially inseminated. Jane the Virgin is quite clearly one of the most unique shows on television. This is a show that, along with its already outlandish premise, has multiple murders, stolen identities, evil twins, and love triangles, and still manages to have the most empathetic, genuine family moments on television. It's heartfelt, sophisticated, brilliantly funny, and for some reason, often left out of discussions about shows that represent middle class families.
Shameless
Showtime's longest running, and most watched show is entering its ninth(!) season this year, and there's an obvious reason for its overwhelming popularity. The show is gritty and weird, (and in recent seasons, pretty uneven), and not afraid to tackle painful issues such as alcoholism, drug abuse, mental illness, and more. The Gallaghers may not be your typical family, but they're certainly fun to watch, and (most of the time) easy to root for. Say what you will about the recent seasons, but there just isn't any other show on TV doing the "dysfunctional family" thing quite like Shameless. Plus, Emmy's Rossum's been putting on one of television's greatest performances for eight years now without getting the awards she deserves, and that should be acknowledged.
Superstore
Although it doesn't technically follow a family, NBC's Superstore does portray life in a typical blue-collar workplace. The show follows a group of employees working at the fictional "Cloud 9", a big box store in St. Louis, Missouri. After a slightly rough start, the show's recent seasons have been lauded for accurately depicting working class America. Along with this, its ensemble has continued to prove they are one of the strongest in comedy today, and have become the show's own version of a dysfunctional, but lovable family.
So there you have it, there are plenty of shows about the every day issues of the middle class American family. Some are parodies of telenovellas, some are gritty dramedies, and some are bringing new life to the old school multi-cam sitcom. These shows may not have anywhere near the giant audience that Roseanne did, but they sure deserve it.