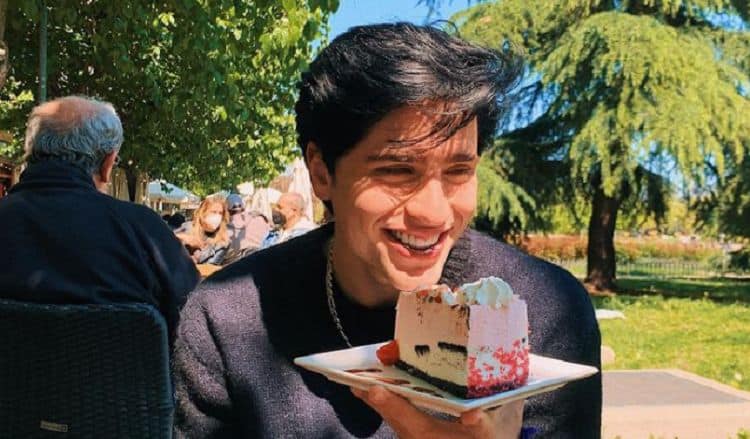 Being famous is hard work, but being famous for being the kind of person who didn't do anything astounding is a different realm. Some people love you, some people don't understand you, and some people are bitter that their talents and skills aren't getting them anywhere while teenagers and young people across the world seem to gain overnight fame and tens of millions of followers simply because they went viral over a dance, or a lip-syncing video, or a prank. It's an interesting concept, and it's one that Emilio Martinez is living. What's it like to be famous for having social media and that special something no one can quite put their finger on? Let's find out.
1. He is Young
Emilio Martinez is still young, but he's not the youngest kid around. He was born in the 90s, which makes him seem a lot older than he really is. He only just turned 22 in 2021. His date of birth is May 10, 1999. He didn't really get to grow up in the 90s or even as part of the last generation of unconnected kids.
2. He is From Spain
Emilio, his brother, and his sister were born and raised in Spain. They are from Catalonia. While they don't always speak much about their childhood, they have mentioned a few key pieces about it over the years. They tend to stay mum about their childhood, but we know it was not always easy.
3. He Has a Famous Name
He shares a name with a famous football player, and we don't even have to name him. It's common for people to mistake the two when their names are mentioned, and we imagine it gives people a pause when football fans are wondering if their favorite footballer is making TikTok videos, and TikTok fans are wondering when their favorite video maker became a pro athlete.
4. He's Insta Famous First
Thanks to his selfie game, he's Instagram famous before anything else. While so many people his age and with his level of fame went viral with their TikToks and other videos, he needed nothing more than his pretty face and his insane ability to capture the perfect selfie at any given moment.
5. He's a Twin
You know this if you follow him, but you probably don't know this if you're learning about him for the first time. Emilio Martinez is one-half of the Martinez Twins on YouTube. His brother is Ivan, and they are doing big things. They have more than 14 million subscribers on their YouTube Channel alone, and they continue to grow with each passing day.
6. He Does Play Soccer
Or football, depending on how you prefer to look at it. However, he did not grow up and turn into a professional football player (like the other guy with the same name who actually did grow up to become a famous football player). It was his dream to go pro one day, but we have a feeling he's fine where he is.
7. He Had a Difficult Upbringing
He and his brother once shared in an interview that their childhood was not the best. They grew up quite poor and didn't always have food on the table with which to feed their family or themselves. They would sometimes go hungry. It cannot be an easy way to live, and our hearts hurt for the boys they were growing up hungry and without.
8. He Worked with Jake Paul
He was one of the Team 10 members, as was his twin brother. However, they joined the group in January 2017 and left only 10 months later in November. No one really talked about why they left, but it's assumed that they were doing well on their own and having some creative differences with the team. They are not in need of a team these days, so they clearly made the right choice.
9. Athletics Runs in the Family
It seems that being an athlete is a thing in this family. Emilio played soccer growing up with homes of being a professional. His sister Rebecca plays tennis. By all accounts, she is quite good, too.
10. He Maintains His Privacy
While he and his brother share a lot online, they rarely share anything that is too personal. They've taken a quick understanding to what their fans really want to see, and they've made that work. They are happy with what they are doing, and they are thriving as a result of their fame.
Tell us what's wrong with this post? How could we improve it? :)
Let us improve this post!