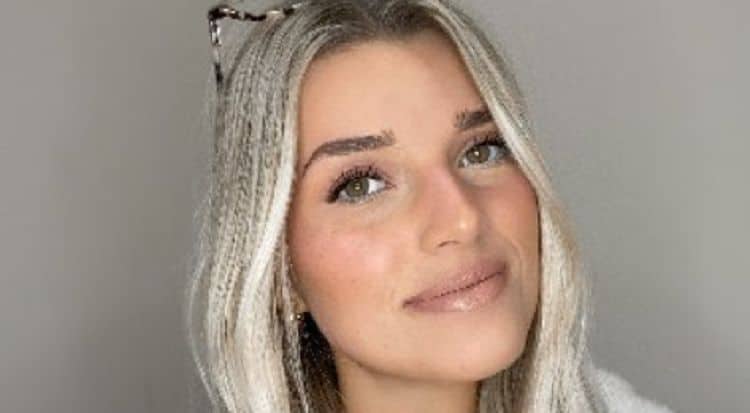 When Elly Manuel began making funny videos about being a millennial working from an office and really wanting to just work from home or work for herself, she likely didn't imagine going viral. We didn't say she didn't hope she might eventually go viral, though. She's been making her rounds on the internet, and she's doing big things. Here's what you should know about her.
Her name is the corporate millennial, and she's doing big things. She really just spends her time online making some reels and videos about what it's like to be a working girl in her millennial age, and she does it well. It's all jokes and parodies, but people are loving it.
2. She Has A Lot of Followers on the Gram
She has more than 40k followers on Instagram alone. She's bringing followers to her page quickly, and many of them are coming from her other pages, too. She's also part of a TikTok page she created, and that one has more than 83k followers. She's doing big things.
3. She Has a Goal
She makes it very clear on the Instagram page that her page is not associated in any capacity with her actual employer or her day job. It's all her own, it's all a parody, and it is not real. However, she does have a goal. Her goal is to work from home because she does want to be her own boss. She wants to create something big.
4. She is a Comedian
She lists this on her Twitter bio, so we believe it's true. Also, we've watched a few of her videos. She is funny. She is doing big things. She does make us laugh. She is someone who is good at creating content that is both humorous and also something of a reality for so many people, which is what makes her so relatable to fans.
5. She's Very Private
The deal is simple with Elly Manuel. She's not sharing anything about her actual life. She shares only things that are related to her content, and she's not really giving us much to work with. We don't know if she is married. We don't know if she's a mom or if she has a mom she loves or one whose calls she ignores like it's her job. We just haven't a clue. She's very private.
6. She Misses Home
She spent a lot of time working from home when she was in the pandemic stage of her own life, but now she is back to the office and feeling like a lot of people – missing the days when she was not. She seems to be very clear about the fact that being in the office is not her best life.
7. She Might Have Anxiety
She does discuss it a lot in her reels, so we have to ask ourselves if we think she might have some anxiety? We certainly don't judge. In fact, we think that almost everyone has some form of anxiety, and it does manifest in many ways. She might be one who, according to a video she posted, suffer from anxiety-related issues such as procrastination and imposter syndrome.
8. She Loves Weekend
Everyone loves a weekend. It's just a different vibe no matter how you approach it. Even for those of us who work for ourselves, there's a certain difference in the weekend whether we are working on catching up with work or just enjoying life – which the latter is what we try to do the most. Weekends are just a vibe, and she gets it.
9. She Shares Valuable Lessons
Manuel might be funny, but some of her messages are also quite good. She is not just sharing humor. She's set out to make sure the world knows that Sunday is your day. Monday is its own day. Sunday is no day to worry about Monday or to spend your time thinking over everything you have to do on Monday. She wants to remind the world that Mondays are for Monday and that Sundays are for you. It's your free time. Use it wisely.
10. She is Cool
Okay, so, we don't know her. We are not her real-life friend. We have never met her. But, we think she might be kind of cool. She might be as relatable as anyone else, and she might be the kind of person who could kick back and have a great time with us on the weekends or after work at happy hour. She's someone we think you should follow along.
Tell us what's wrong with this post? How could we improve it? :)
Let us improve this post!