Born into an acting dynasty, Drew Barrymore's early childhood trauma nearly ruined her chance of earning a star on the Hollywood Walk of Fame. The American actress attained stardom as a child actor, but it plunged her into a dangerous path that ruined her childhood and relationship with her parents. Having struggled for years with substance abuse, Barrymore fought her way back into the industry and has been able to consolidate her childhood fame with roles in popular movies and TV shows, from Charlie's Angels to Poison Ivy, Batman Forever, 50 First Dates, Santa Clarita Diet, and lots more.
Named among Time magazine's 2023 most influential people in the world, Drew Barrymore's story inspires the courage to face life's challenges and take charge of one's future. The American actress turned her life around to become a responsible adult with career accomplishments beyond acting. She is also a talk show host, model, director, producer, and author of several New York Times bestselling books. Little Girl Lost and Wildflower, respectively published in 1990 and 2015, recount the tale of her bleak childhood. From her rise to stardom to the early life crisis that almost wrecked her life, the following are facts about Barrymore's childhood.
Drew Barrymore Started Acting As An Infant And Became A Superstar At Age Seven
Born into the Barrymore family of actors to John Drew and Jaid Barrymore, Drew Barrymore was only 11 months old when she began acting. She started her career with television commercials before landing an uncredited role as Bobbi Graham in 1978's television movie Suddenly, Love. She later played Leslie Bogart in Bogie and made her feature film debut in Ken Russell's Altered States before getting her big break as Gertie Taylor in Steven Spielberg's 1982 classic film, E.T. The popularity and massive acclaim of the science fiction film made Barrymore a Hollywood darling.
With the fame came the lifestyle that stole her childhood as she indulged in unhealthy vices that were sordid for a child her age. And without the proper guidance from her parents, it spiraled into an uncontrollable crisis that left her life hanging on a thread. Despite this, she remained active, playing Charlie McGee in 1984's Firestarter and Casey Brodsky in Charles Shyer's Irreconcilable Differences. She received a Golden Globe nomination for her role in the latter movie, wherein her character decided to divorce her parents. This mirrored what happened to Drew Barrymore and her parents in real life a few years later.
She Began Struggling With Substance Abuse At Age 11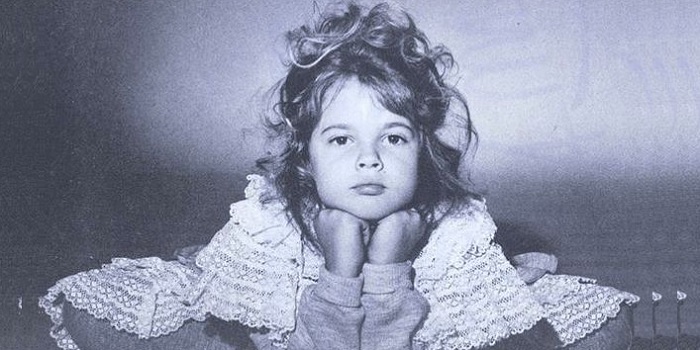 Drew Barrymore started battling drug and alcohol addiction before she became a teenager, thanks to the lifestyle she was introduced to after she achieved fame and her dysfunctional family. Without any meaningful parental guidance to keep her grounded, she became a wayward child, a wildflower, as she titled her 2015 memoir. As culled from the book, she was introduced to alcohol at age seven when she started topping her ice cream with Baileys. She became a party girl at eight, and then her mother took her to Studio 54, where she was introduced to drugs; she was only nine then.
Before Drew Barrymore reached 11, she had become an alcoholic; by 12, she was deep into drugs. She soon found herself in a rehab, relapsed, and then admitted to an institution for the mentally ill, where she spent a year and a half receiving treatment for drug and alcohol addiction. Recalling when she slit her wrist at age 13 as her lowest point, the Blended actress told The Guardian that she imagined she would be dead by 25. "…I was so scared of not knowing where I was going. I really had a fear that I was going to die at 25," she said.
Drew Barrymore Divorced Her Parents And Legally Became An Adult At Age 14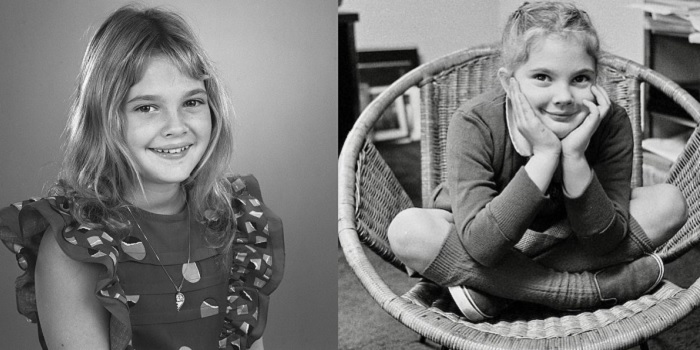 After spending 18 months locked away from the outside world at a mental health facility, Drew Barrymore divorced her parents. She had been in her mother's custody since her parent's divorce when she was nine. The actress was estranged from her alcoholic father, who abandoned her mother, his third wife, and married Nina Wayne. Also from a dysfunctional family, Barrymore's mother and manager didn't know how to pull the actress out of the lifestyle her parenting style encouraged. Thus, she took her to the institution for the mentally ill.
Speaking about her childhood trauma, the actress stated in an interview with You Mag that she didn't have parents. "I was the parent to them. It was all totally upside-down," she said. "My mum put me there because she couldn't cope with me anymore, but it was the best thing that happened to me," added the actress. Experts at the facility believed Drew Barrymore was better off on her own after her treatment. With their recommendation, she was legally emancipated from her mother. Barrymore shared in her memoir that she felt sad her mother fully supported her emancipation.
Nonetheless, she admits that the mental health facility and emancipation from her mother marked a turning point for her. Although the actress' relationship with her mother remains shaky, they are on good terms, and she supports the older woman financially. Now a mother of two, Drew Barrymore shared on her blog that "being a mother constantly triggers everything from my own childhood." At the same time, it inspires her to be a great mum for her kids. She also made peace with her father before he passed on in 2004. She moved the late actor closer to her home and took responsibility for his medical bills.