A former Elite Model, Deborah Falconer has demonstrated multipotentiality as an entertainer. In addition to modeling, she is an accomplished singer-songwriter who doubles as an actress. Falconer made a few appearances in film projects from the late 1980s to the early 1990s. She is focused on making music with a few albums released to her credit.
While she is a star in her own right, Deborah Falconer gained significant fame for her marriage to Hollywood icon, Robert Downey Jr. (Iron Man). They went through a rocky relationship and marriage that couldn't stand the test of time. The former couple may have split but their union produced a child who is also carving a niche for himself in the entertainment industry.
Deborah Falconer Was Born In 1965
Her parents' identities are not public knowledge but Deborah Falconer was born on August 13, 1965, in Sacramento, California, United States. She grew up with two brothers, Jeffery C. and Malcolm Paris Falconer. However, she is the only famous person in the family. Falconer is an American by nationality and her ethnicity is Caucasian.
Deborah Falconer began her studies at Fairfield High School but later transferred to Clayton Valley High where she graduated from. As a child, Falconer showed a passionate interest in music. She often engaged in singing activities in her childhood and made it clear she wanted to be a musician. As such, music is one of her most significant accomplishments in the entertainment industry.
Deborah Falconer's Career Evolved From Modeling to Music and Acting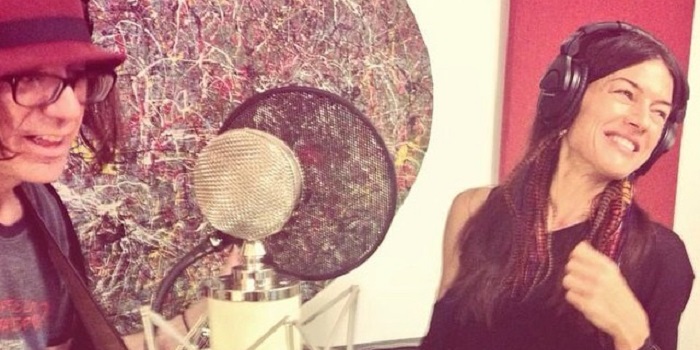 Standing at a height of 5'9″ (175 cm), Deborah Falconer entered the modeling industry during her budding days in the entertainment industry. From modeling, Falconer decided to pursue her longtime dream of becoming a singer. She released her debut album titled Untangle which didn't perform well. Notwithstanding, she didn't give up on music. Her second album, Brave Like Me dropped on July 22, 2003, to minimal success.
The third time was the charm for Deborah Falconer who released her album, Lift Your Gaze on October 14, 2014, to critical acclaim. Lift Your Gaze became her breakout album as her stellar performance made the piece a huge success. Some of Falconer's popular tracks include Brave Like Me, Come to California, Beautiful Child, Teaching Buddha, and Show of Hands.
Deborah Falconer launched her acting career in 1988, appearing as Wendy in the comedy film – The Wrong Guys. In 1991, she portrayed John Densmore's Girlfriend (Debbie) in The Doors, a biographical film that chronicles the rise of the American rock band The Doors and their influence in the music industry. Falconer also played Rivkah in Pyrates in 1991.
1993 was her most prolific year as an actress. Deborah Falconer scored three roles in three projects – Mr. Bluesman as Chloe, Short Cuts as Barbara, and an uncredited role in a documentary titled The Last Party. So far, Falconer has not played any lead roles in her acting career. As of the time of writing this piece, she has not appeared in any film or television project since her last role in 1993.
She Married Her Short Cuts Co-star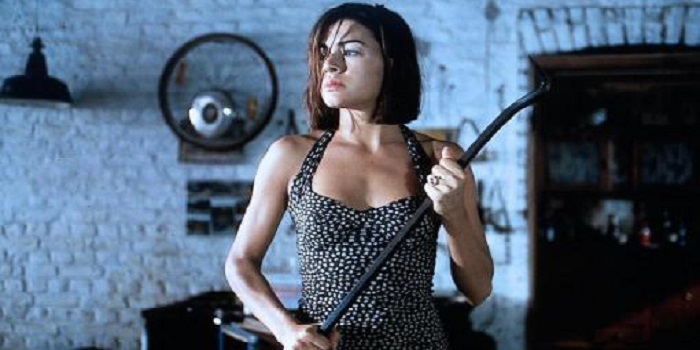 Deborah Falconer was married to Robert Downey Jr. for several years. The former couple met on the job while filming the 1984 film, Firstborn. They dated for 42 days before getting married. Falconer and Downey tied the knot on May 29, 1992. However, they finalized their divorce on April 26, 2004. The divorce followed their 1991 separation after making futile attempts to save the union.
The marriage between Deborah Falconer and Robert Downey produced one son, Indio Falconer Downey. Their son was born on September 7, 1993. He was put under the custody of his mother after the divorce with both parents maintaining a good relationship. Indio has followed his parents' footsteps into the movie industry as an actor and composer.
Why Did Deborah Falconer and Robert Downey Jr. Divorce?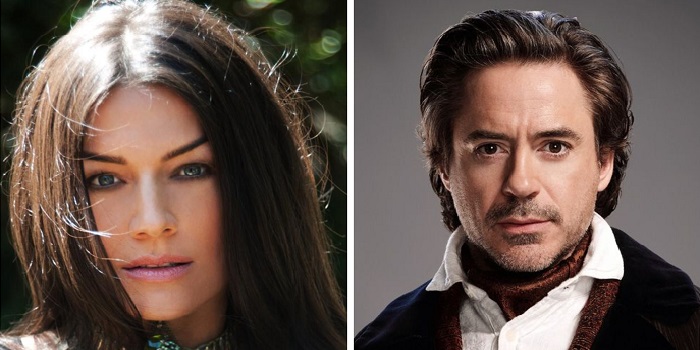 While the documents stated irreconcilable differences, the real reason Deborah Falconer and Robert Downey Jr. split is the actor's issues with addiction. Downey was a regular at rehabilitation centers at the time and this took a toll on their relationship. Tired of dealing with Downey's drug addiction, Falconer was the one who filed for divorce in 2001. Sadly, she had to deal with the drug addiction woes once again when her son was admitted to a drug rehabilitation center for addiction.