Actor David Schwimmer was one of the most memorable actors on NBC's sitcom Friends. Years after the series aired its finale, Schwimmer is still known and revered for playing Ross Geller throughout its 10 seasons. Over the years, he has shown he's a fantastic actor and can take on more varied roles than he's popularly known for.
Born David Lawrence Schwimmer to Arlene Coleman-Schwimmer and Arthur Schwimmer in New York City, New York, on November 2, 1966, the actor shares his birthday with his mother. Besides his on-screen work, Schwimmer has an extensive career as a stage actor. Here are 10 other things you probably didn't know about Friends' David Schwimmer.
1. He Attended The Same High School And University As Several Famous Actors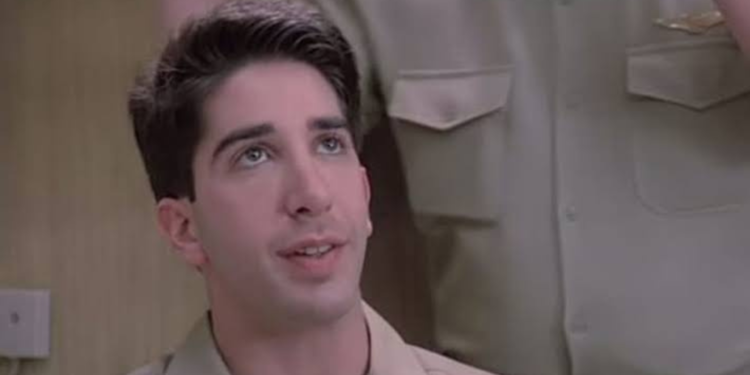 Although born in New York, David Schwimmer moved with his family to Los Angeles when he was 10. He attended the prestigious Beverly Hills Hill School and was classmates with fellow actor Jonathan Silverman. The High School is famous as an alma mater for several notable celebrities. These include Betty White, Tori Spelling, Angelina Jolie, Carrie Fisher, Jamie Lee Curtis, and Nicolas Cage.
After graduating, Schwimmer chose to attend Northwestern University in Evanston, Illinois. He graduated in 1988 with a Bachelor of Arts in Theater and Speech. Northwestern University also has its fair share of notable alumni. Good examples include Warren Beatty, Zach Braff, Stephen Colbert, Zooey Deschanel, Julia Louis-Dreyfus, Seth Meyers, Meghan, Duchess of Sussex, and Jerry Springer.
2. David Schwimmer Co-Founded A Theater Company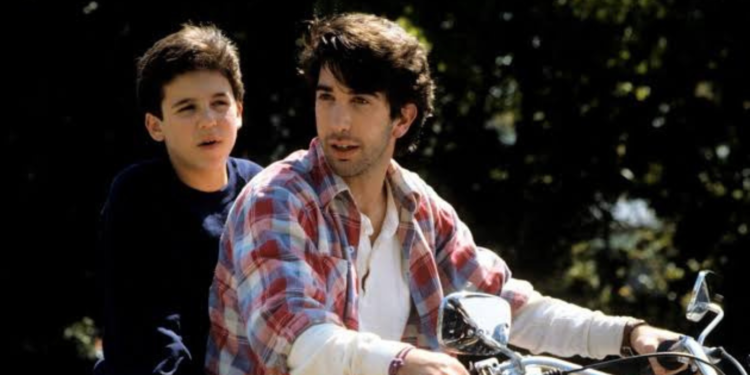 David Schwimmer co-founded the Lookingglass Theatre Company in 1988. The other co-founders are fellow Northwestern University alumni. They include Thom Cox, David Catlin, Lawrence DiStasi, Eva Barr, Andy White, David Kersnar, and Joy Gregory. The company comprises 47 artists from cross disciplines, which includes 24 Ensemble Members and 23 Artistic Associates. It is located at the renovated Water Tower Water Works building in Near North Side, Chicago. The company has been nominated for and won over 45 Joseph Jefferson Awards and the Regional Theatre Tony Award in 2011.
3. How He Landed His Breakthrough Role As Ross Geller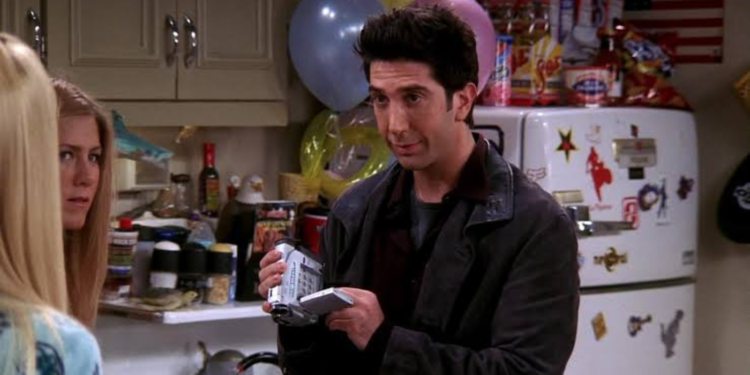 Although playing Ross Geller became his breakthrough, career-changing role, David Schwimmer almost didn't play it. Surprisingly, it wasn't that Schwimmer had to compete or narrowly beat other actors in an audition shortlist. Ross Geller's character was written with Schwimmer in mind, and the actor was the first and only one cast for the role.
Executive Producer Kevin S. Bright had previously worked with Schwimmer and knew Schwimmer would deliver superbly playing a paleontologist who was a hopeless romantic. However, when offered the role, Schwimmer initially turned it down. He later reconsidered and was given the role. Luckily for him, it was the best decision for a short-term and long-term career, as his role as Greg Richardson in Fox's sitcom Monty (1994) was canceled after 6 episodes.
4. David Schwimmer Turned Down The Opportunity To Star In A $1.6 Billion Film Franchise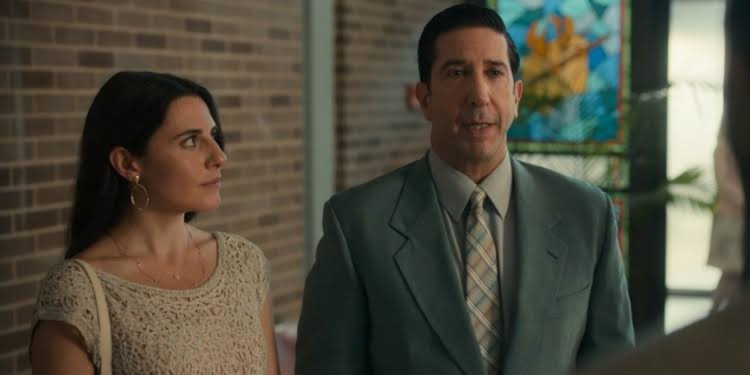 Unarguably, David Schwimmer was one of Friends' most talented cast members. It's no surprise his Hollywood status rose astronomically in the mid to late 90s. When actor Chris O'Donnell turned down the role of James Darrell Edwards III/Agent J to co-star alongside Tommy Lee Jones in Men in Black (1997), Schwimmer was quickly offered the role.
However, unlike Friends, Schwimmer never reconsidered after turning down the offer. His reason for turning down what would have been a breakthrough role in film was he needed to focus on directing the TV movie, Since You've Been Gone (1998). With Will Smith given the role in Men in Black (1997), he reprised it in two sequels that collectively grossed over $1.6 billion at the Box Office.
5. David Schwimmer's Highest-Grossing Movies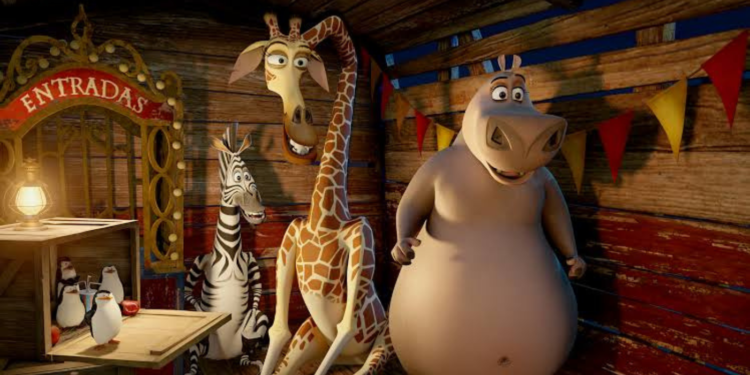 David Schwimmer's highest-grossing movies are from reprised roles where he's a voice actor. Schwimmer was cast in his first-ever voice role in film as Melman, the giraffe, in the popular computer-animated comedy Madagascar (2005). The movie grossed $556.6 million at the Box Office. Its sequel, Madagascar: Escape 2 Africa (2008), outgrossed the first, earning $603.9 million at the Box Office. Schwimmer's highest-grossing movie is the sequel and third installment in the Madagascar franchise, Madagascar 3: Europe's Most Wanted (2012). The movie grossed $746.9 million at the Box Office.
6. David Schwimmer's Dating History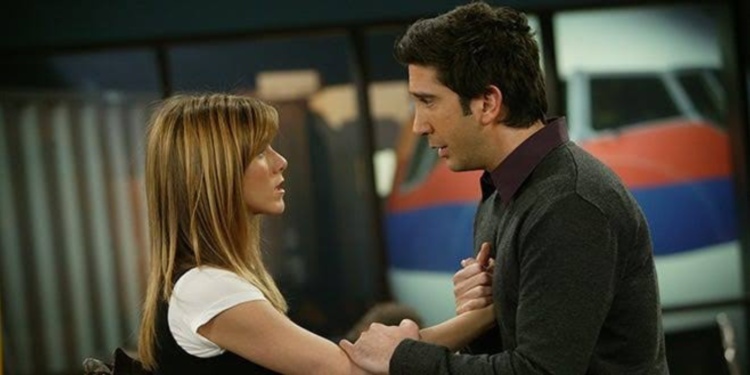 During Friends: The Reunion (2021), Jennifer Aniston and David Schwimmer admitted to having crushes on each other during the early seasons of Friends. Their on/off on-screen romance between their characters always made audiences suspect they were dating. However, they've both openly denied ever dating but instead channeled their crushes for each other into their characters – making their on-screen romance more believable than ever!
In the late 90s, Schwimmer briefly dated singer and songwriter Natalie Imbruglia. He dated actress Mili Avital but the couple split in 2001. In 2007, Schwimmer began dating British artist Zoë Buckman. About three years later, the couple married on June 3, 2010. Schwimmer, aged 44, welcomed their first child and daughter in 2011. The couple split in 2017 and finalized their divorce the same year.
7. Other TV Shows He Was In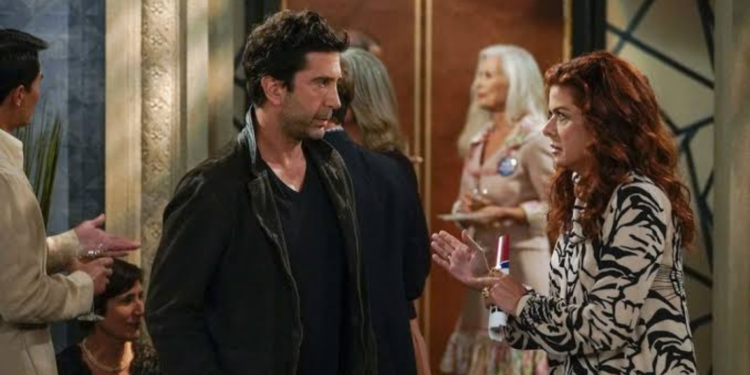 David Schwimmer made his on-screen debut on television in 1982. He landed his first recurring role playing Michael on ABC's coming-of-age comedy-drama The Wonder Years from 1991 to 1992. He played City Attorney Dana Romney in L.A. Law (1992–1993) and Josh '4B' Goldstein in NYPD Blue (1993). While still on Friends, he was cast as Captain Herbert M. Sobel in the TV miniseries Band of Brothers (2001). Schwimmer portrayed Robert Kardashian in The People v. O. J. Simpson: American Crime Story (2016), Tommy Moran in Feed the Beast (2016), and Noah Broader in Will & Grace (2018–2019). He appeared as himself on season 10 of Shark Tank (2023) and plays Jerry Berstein in the British TV sitcom Intelligence with Nick Mohammed.
8. David Schwimmer's Work As A Director And Producer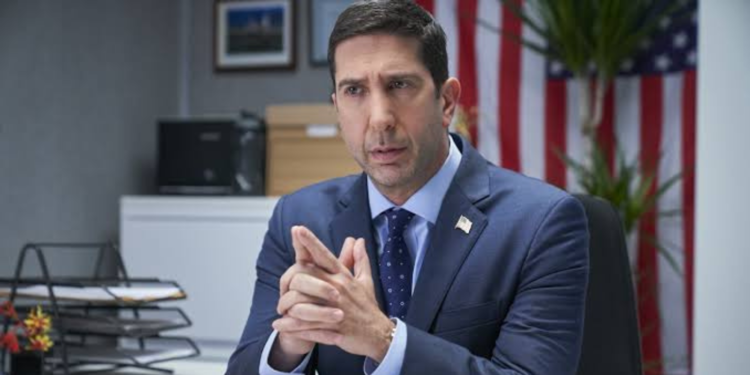 After directing Since You've Been Gone (1998), David Schwimmer directed 10 episodes of Friends from 1999 to 2004. He directed an episode of The Tracy Morgan Show in 2004 and Joey (2004–2005). He made his feature film directorial debut in 2007 with Run Fatboy Run. As a producer, he produced the 2010 action crime drama Trust. He has executive produced several TV movies, shorts, and TV shows. Some include Kissing a Fool (1998), Fly Like Mercury (2008), Friends: The Reunion (2021), and Intelligence (2020–2021).
9. Other Movies He Has Starred In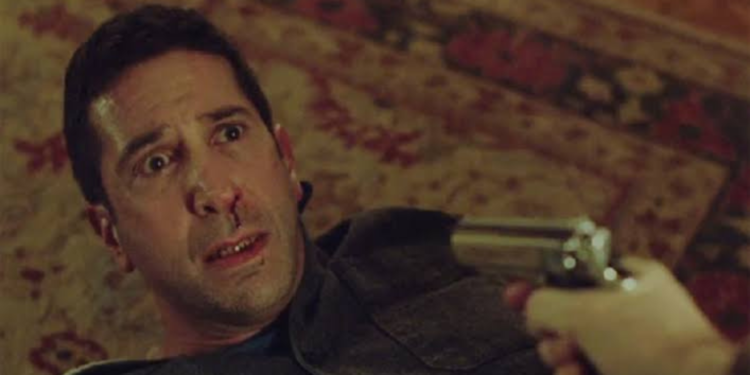 Besides his high-grossing movies, David Schwimmer has starred in other movies. He made his debut playing a Duty Officer in Flight of the Intruder (1991). He played Tom Thompson in the romantic comedy The Pallbearer (1996), Max Abbitt in Kissing a Fool (1998), and Frank Martin in Six Days Seven Nights (1998). Schwimmer played the titular character in Duane Hopwood (2005), Josh Rosenthal in The Iceman (2012), and Matthew Quirk in The Laundromat (2019).
10. Nominations And Awards David Schwimmer Has Received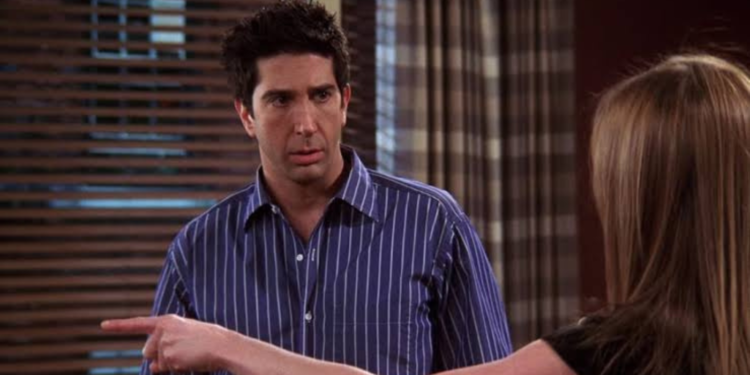 Unsurprisingly, David Schwimmer's first major award nomination came from his performance in Friends. He was nominated for Outstanding Supporting Actor in a Comedy Series at the 1995 Primetime Emmy Awards. He won his ensemble nomination for Outstanding Ensemble in a Comedy Series at the 1996 SAG Awards. Besides his nominations at these two prominent award associations, David Schwimmer has also received nominations from lesser-recognized award associations.