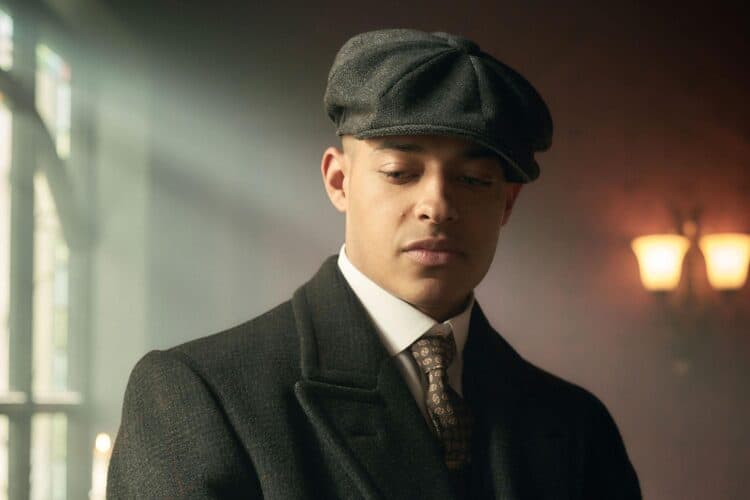 Daryl McCormack is still fairly new to the entertainment industry, but it's already clear that he's going to be around for a long time. The talented actor has been making his mark thanks to roles in a variety of projects, and there are still a lot of things he's excited to share with his growing fan base. Many people will recognize Daryl for his role in the TV series Peaky Blinders. However, he has another major role in the works. He has been cast in an upcoming Apple TV series. Although there hasn't been much information released about the project, it is going to be a huge opportunity for him. Continue reading for 10 things you didn't know about Daryl McCormack.
1. He Comes From a Diverse Background
Daryl was born and raised in Ireland and he's very proud of where he's from. His mother is Irish and his father is a Black American from Maryland. Daryl's parents met one summer when they were both in California. However, it doesn't appear that Daryl has ever lived in the United States.
2. He Was In A Music Video
Daryl has a good amount of TV and film work under his belt, but those aren't the only times he's gotten to put his acting skills on display. In 2018, he was in the music video for "Half a Life" by Roisin El Cherif. The video now has nearly 7,000 views on YouTube.
3. He's A Formally Trained Actor
We weren't able to find any details on what inspired Daryl to get into acting, but what we do know is that it's something he's been serious for a while. He has put a lot of time and work into honing his skills. Daryl studied at both the Dublin Institute of Technology's Conservatory and the Gaiety School of Acting and he holds a bachelor's degree in drama.
4. He Loves Taking Pictures
Daryl has made a name for himself for the great things he's done in front of the camera, but it looks like he also enjoys being on the other side. Based on his Instagram profile, it appears that Daryl has an interest in photography. He enjoys taking pictures and it's also something he's really good at.
5. He Likes His Privacy
There are countless people in the entertainment industry who are partially famous due to the fact that they're constantly putting their personal business on display for the world to see. Daryl isn't that kind of actor, though. For the most part, he has been very private about his life outside of acting.
6. He Loved Working with Emma Thompson
In 2022, Daryl got to work alongside the legendary actress Emma Thompson on the movie Good Luck to You, Leo Grande. When asked what it was like to work with her, he told The Hollywood Reporter, "She is everything you expect and more, and I genuinely mean that. She's full of heart, and we've really been able to spend enough time together to have laughs and meaningful conversations. The process of making the film has honestly bonded us for life. I think she said in a previous interview that we'll always feel safe with one another. And I think that's through both of us being exposed in the film and the vulnerabilities we've shared."
7. He Was Almost Cast in Star Wars: The Force Awakens
Even though Daryl has had some great opportunities throughout his career, there has also been some that he missed out on. He auditioned for the role of Finn in the movie Star Wars: The Force Awakens. However, the part went to John Boyega instead. During an interview with Digital Spy, Daryl said, "I'm grateful it didn't go my way – I wouldn't have been ready".
8. He Has Theater Experience
Most actors gravitate towards film and/or TV roles because they offer more visibility and higher pay than theater work. However, there's something about the stage that lots of actors can't resist, and Daryl McCormack is one of them. He has been in several theater productions including The Grapes of Wrath and Othello.
9. Family Is Important to Him
While it's true that Daryl hasn't shared much detail about his personal life, it appears that family is something that he really cherishes. His Instagram profile shows a couple of family photos and the bonds he shares with his loved ones are really important to him. Despite being raised in the UK, Daryl has been able to maintain relationships with his father's side of the family.
10. He Likes Being Outdoors
Sometimes, there's nothing better than getting outdoors and taking in a deep breath of fresh air. This is a feeling that Daryl can relate to and not something he takes for granted. Daryl likes to get out and enjoy the beauty of nature whenever he can. Being outside is also a great way for him to decompress.
Tell us what's wrong with this post? How could we improve it? :)
Let us improve this post!