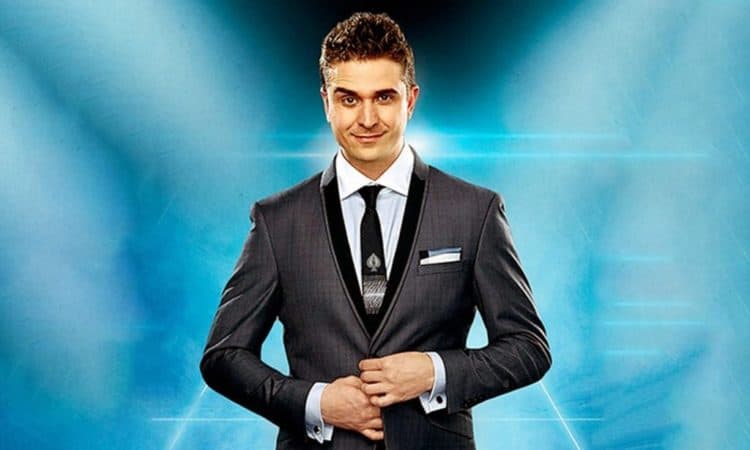 Do you believe in magic? If not, you might change your mind after seeing one of Adam Trent's shows. The world-famous illusionist has captured the attention of millions of people with his ability to perform mind-bending tricks. On top of making several TV appearances, Adam has also become a star on Broadway thanks to the show The Illusionists. Recently, he has also become a star on social media and he now has more than 19 million 'likes' on TikTok. Not only has Adam already accomplished a lot, but he still has lots more to offer the world and his fans are looking forward to seeing where the next several years take him. Keep reading to learn 10 things you didn't know about Adam Trent.
1. He's A Colorado Native
Adam Trent is originally from the Boulder, Colorado area and it was there where he fell in love with magic. In fact, he held his first performances on local streets. Although it doesn't appear that he lives in the area anymore, Boulder will always have a special place in his heart.
2. He Studied Finance
Even though Adam had already fallen in love with magic by the time he was a teenager, he still decided to pursue a traditional path after high school. He relocated to Los Angeles where he went to college to study finance. During an interview with The Joyous Living, Adam said, "Apart from learning that a tiger would be tax-deductible, I got a crash course in LA's music and comedy scene."
3. He Has A YouTube Channel
If you're an Adam Trent fan, the good news is that you can still catch him in action in between performances and appearances. He has a YouTube channel where he's uploaded several videos. Although his channel only has 573 subscribers, his videos have gotten more than 132,000 total views.
4. He Loves Connecting With His Audience
Adam is the kind of performer who never goes anything without his audience in mind. Over the years, he has learned that building a strong connection with an audience is the key to a successful show. While talking to The Joyous Living, Adam said, "the most important element in a show is the performer's connection to the audience, and without that even amazing skill can fall as flat as a bad boy band".
5. His Goal As A Performer Is To Make People Laugh
Since Adam is a magician, most people would probably guess that the main goal of his shows is to get people to believe in magic. However, that isn't the case. First and foremost, he actually wants to make people laugh. Many of the people who have seen his shows would probably agree that he always accomplishes that.
6. He's In A Relationship
Sorry to any of the people out there who were planning on sliding in Adam's DMs, but it looks like he's already spoken for. Based on his Instagram profile, he appears to be in a relationship although it's unclear how long the couple has been together. From what we can tell, the couple does not have any children.
7. He Likes To Travel
When Adam started his journey, he probably had no idea how far it would take him. Thanks to his skills as an illusionist, Adam has gotten the opportunity to visit places all over the world. Some of the countries he's been to include England and Mexico. There's no doubt he will be adding even more places to the list in the years to come.
8. He's A Michael Jackson Fan
If you've ever seen some of Adam's older shows, you've probably noticed that he loves to dance. In fact, his moves were inspired by the King of Pop himself. Adam is a big Michael Jackson fan and he spent a lot of time watching his concerts when he was younger. Since Michael Jackson is often considered the greatest performer of all time, it's easy to see why Adam was drawn to him.
9. He Started Doing Magic In Elementary School
Many elementary school kids have no idea what their interests are, but Adam wasn't like most other kids. Adam started performing magic tricks when he was about 9 years old. Although a lot of things have changed since he started, he still lives by many of the lessons he learned during the early days.
10. He's All About Family
For the most part, Adam is pretty private when it comes to his personal life. One thing we do know, however, is that he is very family-oriented. He seems to have close relationships with both of his parents and he enjoys being able to spend as much time with his loved ones as he can.
Tell us what's wrong with this post? How could we improve it? :)
Let us improve this post!