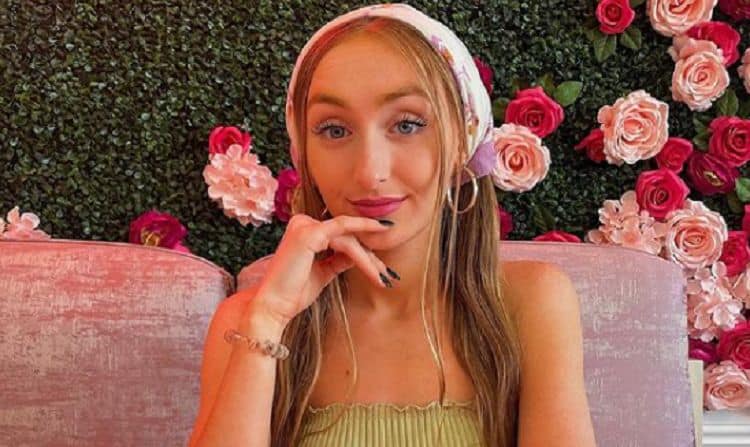 Audrey Hope may be young, but she already knows exactly what she wants to do with her life. Since making her on-screen debut in 2016, the up-and-coming actress has been working hard to carve out a path for herself. Although the entertainment industry can be very difficult to break into, she's already made lots of steps in the right direction. Audrey may not have gotten her big break just yet, but she's ready to do whatever it takes to get to where she wants to be. Her talent and dedication have served her well so far, and she's looking forward to seeing what the future holds for her career. Continue reading for 10 things you didn't know about Audrey Hope.
1. She Was Named After A Legendary Actress
With a name like Audrey, most people would agree that she was destined for a successful career in the entertainment industry. Audrey was named after the late Audrey Hepburn because her mom was a big fan. Hopefully one day, Audrey Hope will be able to say that she's had the same kind of impact.
2. Her YouTube Channel Has Millions Of Views
Professional acting opportunities aren't the only time you can find Audrey in front of a camera. She is also a successful YouTuber who currently has more than 45,000 followers. She loves sharing general acting tips as well as information for navigating the entertainment industry. To date, her channel has gotten more than two million views.
3. She Loves Travel
Some people are genuinely happy with never traveling far from home, but Audrey isn't one of them. She loves to get out and explore as much as possible, and she has been fortunate to get lots of chances to travel. Not only has she traveled across the United States, but she has also been to other countries.
4. She Is Only 18
Most teenagers don't have a clue about what they want to do with the rest of their lives. But I think it's safe to say that Audrey Hope isn't like most teenagers. We don't know Audrey's exact date of birth, but based on her Instagram bio we know that she is 18 years old. For someone her age she's already accomplished a lot.
5. She Loves Fashion
As an actress, it's clear that self-expression is very important to her, and clothing is yet another way for her to do that. Audrey is really into fashion and she has a great sense of style. Whether she's getting ready for a special occasion or a chill day with friends, you can bet that Audrey is going to put together the perfect outfit.
6. She Is A Writer And Producer
Audrey has spent the majority of her career in front of the camera, but she's also comfortable telling stories from the other side. She made her debut as a writer and producer in 2018 with a PSA called Distracted Driving. The project was aimed at showing people the dangers of not paying attention while driving. We didn't find any information on whether she plans to get behind the scenes more in the future.
7. She is A Brand Ambassador
Audrey may not have gotten her big break just yet, but she's already built a large following on social media. Having a large and engaged audience has made her an attractive partner for businesses that are looking to market their products. She is currently a brand ambassador for Bellway Fiber.
8. She Has Distichiasis
Audrey has a condition called distichiasis, which, according to Healthine, is a rare condition where you have two rows of eyelashes. The second row might include a single lash, a few hairs, or a complete set". The legendary Elizabeth Taylor also had this condition. Fortunately, distichiasis doesn't appear to cause any health issues.
9. She Is Serious About Staying In Shape
Keeping herself in good shape is very important to Audrey. No matter how busy she is, she always makes it a point to incorporate exercise into her regular routine. In addition to being great for her physical health, working out is also a great way for Audrey to balance her mental health.
10. She Is A Big Millie Bobby Brown Fan
Mille Bobby Brown is easily one of the most well-known actresses of her generation. Even though she is only 17, she has already earned the respect of people all around the world. Audrey is a fan of Millie Bobby Brown's work and actually credits the young actress with inspiring her to get into the business. Hopefully, the two will get the chance to work together someday.