American actor Danny Huston comes from a generation of filmmakers and actors. His grandfather, Walter Huston, was an Academy Award-winning Canadian actor and singer, while his father, John Huston, a two-time Academy Award winner, was a filmmaker and actor. Although born in Rome, Italy, on May 14, 1962, the acting world is all Huston has ever known.
His mother, actress Zoe Sallis, gave birth to him in Rome because she was filming his father's directed film, The Bible: In the Beginning… (1966). He's also the half-brother of actress Anjelica Huston, actor Tony Huston, and uncle to actor Jack Huston. Danny Huston's acting credit is filled with several box-office successes. With over 60 acting credits in film to his name, these are Danny Huston's highest-grossing movies.
Angel Has Fallen (2019) – $146.7 million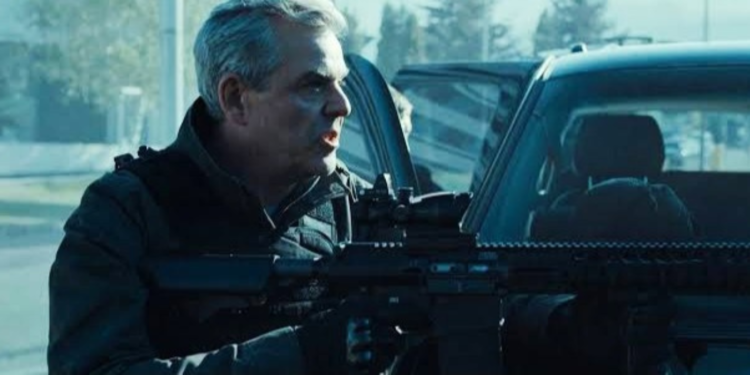 Danny Huston joined the Has Fallen film series in its third installment, Angel Has Fallen (2019). Houston played the secondary antagonist, Wade Jennings, who was Mike Banning's (Gerard Butler) former Ranger commanding officer and the founder/leader of the private military company Salient Global. He had planned and orchestrated the assassination attempt on President Allan Trumbull (Morgan Freeman), and framed Mike Banning for it. Mike later kills Wade Jennings in a knife fight. Although a box-office success, Angel Has Fallen is the least-grossing film in the series. Produced on a budget of $40 million, it had a worldwide Box Office gross of $146.7 million.
The Aviator (2004) – $213.7 million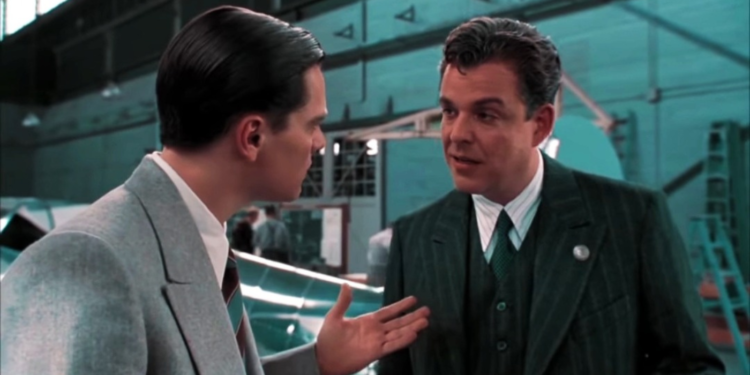 The Aviator (2004) was an all-round success – critically acclaimed and winning five of its eight nominations at the 77th Academy Awards. Its powerful star-studded cast rode it to success with their masterful performances. Danny Huston, unarguably delivered one of his best performances portraying Jack Frye. While there are contentions on the depiction of Jack Frye's stature and influence on American aviation, Huston's delivery was an honorable portrayal. Huston starred alongside Hollywood giants such as Leonardo DiCaprio, Cate Blanchett, Kate Beckinsale, Alec Baldwin, Jude Law, Willem Dafoe, Ian Holm, and Gwen Stefani. The Aviator almost doubled its production budget of $110 million, grossing $213.7 million at the Box Office.
Wrath of the Titans (2012) – $302 million
Danny Huston reprised his portrayal of the Greek god of the oceans, Poseidon, in the sequel Wrath of the Titans (2012). Like in the previous movie, Huston is given less screen time as a minor character. Poseidon is the middle son of Kronos and Rhea, and brother of Zeus and Hades. After being ambushed by Hades as he, Zeus, and Ares journey to the Underworld, he manages to escape and answers Perseus' (Sam Worthington) call for Zeus, his father. Before dying and turning to dust, he tasks Perseus to find and join forces with his son, Agenor. Poseidon also gives Perseus his trident to give Agenor when he's worthy. Wrath of the Titans underperformed as a sequel, grossing far less than its predecessor.
Robin Hood (2010) – $321.7 million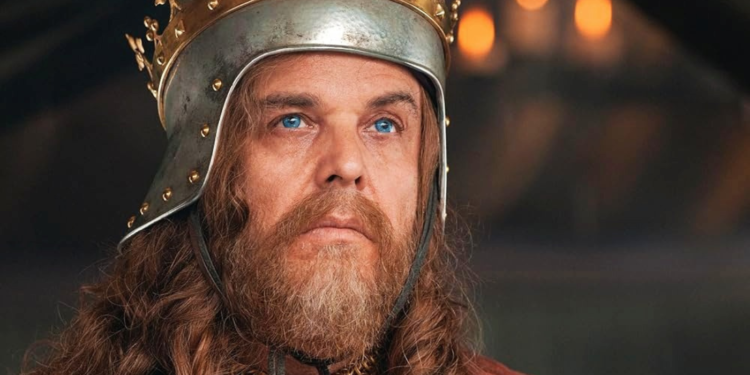 Ridley Scott's Robin Hood (2010) was received with mixed reviews from critics. However, Box Office earnings were favorable, grossing $321.7 million. Although it made a profit, the film would have fared better if its production cost hadn't exceeded the initial budget. Danny Huston makes an appearance at the start of the film, portraying King Richard the Lionheart. After imprisoning Robin Longstride and his comrades for their unflattering appraisal of his siege of Chalus Castle (despite asking for their candid opinion), King Richard the Lionheart meets his death in an attack on the castle.
X-Men Origins: Wolverine (2009) – $373.1 million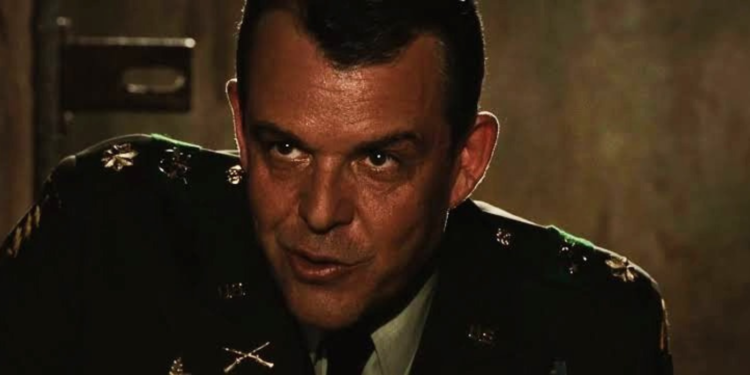 Danny Huston debuted in the superhero genre in the 2009 X-Men Origins: Wolverine, portraying the Marvel Comics' William Stryker. Huston is the second actor to portray the character in a film, with Brian Cox playing it in X2 (2003) and Josh Helman in X-Men: Days of Future Past (2014) and its sequel, X-Men: Apocalypse (2016). Huston's William Stryker is the film's main antagonist, having created a group of mutants to protect his experiment, Weapon XI. Although a supporting character, Huston's performance leaves a lasting impression in the hearts of viewers. X-Men Origins: Wolverine doubled its $150 million budget, grossing $373.1 million at the box office.
Clash of the Titans (2010) – $493.2 million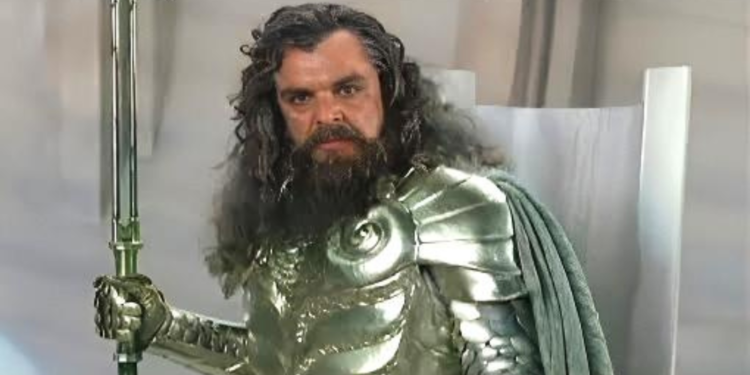 Danny Huston's second highest-grossing movie is the 2010 remake of the 1981 Clash of the Titans. In the 2010 remake, several significant changes were made. Besides giving Huston's Poseidon character far less screen time, it is Hades who controls the Kraken and not Poseidon. After Io refuses his advances, Poseidon curses her with agelessness. However, Clash of the Titans (2010) reverts to the original Greek myth of having Athena curse Medusa, not Aphrodite. Although not well received by critics, it tripled its $125 million production budget, with its Box Office gross of $493.2 million.
Wonder Woman (2017) – $822.963 million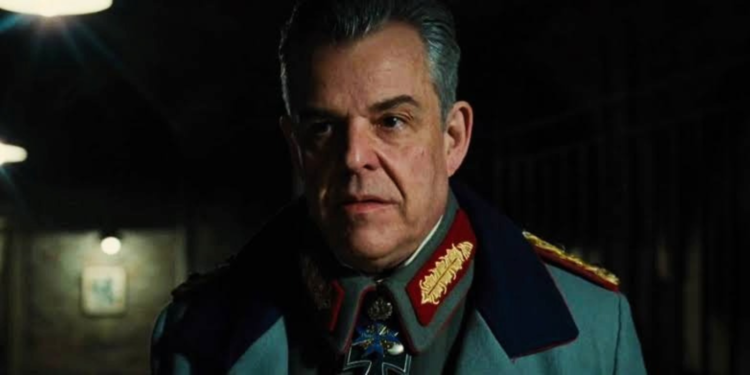 Patty Jenkins' superhero film Wonder Woman (2017) is Danny Huston's highest-grossing feature movie. With a production budget of $149 million, Wonder Woman smashed its Box Office projections by earning $822.963 million. The film set a standard that its sequel, Wonder Woman 1984 (2020), failed to compete. Danny Huston was cast as a secondary antagonist, General Erich Ludendorff. Hoping to end the war and thinking he's Ares, Wonder Woman (Gal Gadot) kills Gen. Erich Ludendorff. However, she soon discovers his death doesn't end the war. Danny Huston also starred alongside Chris Pine, Robin Wright, and Connie Nielsen.
Tell us what's wrong with this post? How could we improve it? :)
Let us improve this post!