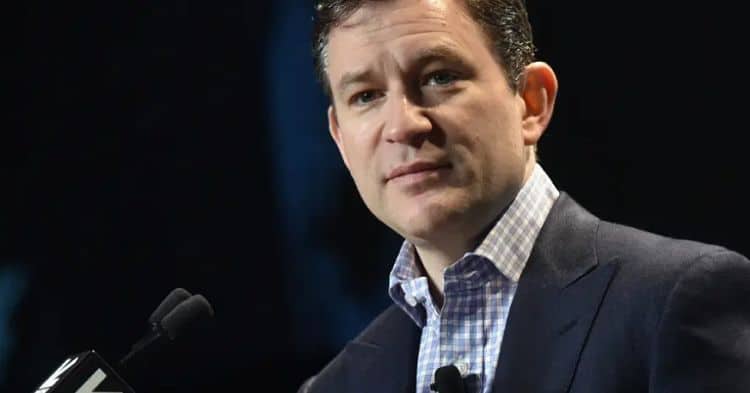 The media landscape is often met with skepticism, but ABC journalist Dan Harris has managed to capture the public's attention with his candid approach to mental health and happiness. Known for his work on Nightline and Good Morning America, Harris gained notoriety when he experienced a panic attack on live television. Since then, he has made significant changes in his life and has become an advocate for mindfulness and meditation.
1. Nearing the Big 5-0
In the midst of the 2020 pandemic, Dan Harris celebrated his 49th birthday on July 26. Born in 1971, Harris has achieved remarkable success in his career thus far.
2. A Family of High Achievers
Harris grew up in a household that valued education and hard work. His mother is a renowned lymphoma expert and pathologist at Massachusetts General Hospital, while his father chairs Harvard University's radiation oncology residency program.
3. Happily Married
Harris is married to Dr. Bianca Harris. The couple, who tied the knot in 2009, prefer to keep their personal life private. They have a son together, but not much else is known about their relationship.
4. Rock Star Roots
While it may be hard to imagine, Dan Harris was once a rock star. He played the drums and bass guitar in a high school band called The Unband. Although he didn't reach Bon Jovi levels of fame, it's still an impressive accomplishment.
5. A Very Public Panic Attack
Having a panic attack is not something to be ashamed of, but it can be a sign that one needs to address underlying health issues. Harris' panic attack occurred on live television during a 2004 broadcast of Good Morning America, which was a turning point in his life.
6. A Dark Past with Drugs
Despite his serious on-air demeanor, Harris struggled with depression and self-medicated with recreational drugs. His time spent covering the war in Iraq took a toll on his mental health. After his panic attack, his psychiatrist suggested that his drug use might have been a contributing factor.
7. A Life-Changing Moment
Realizing that his drug use may have caused his panic attack, Harris decided to make a change and become sober. He has been open about his past struggles and the steps he took to overcome them.
8. Embracing Meditation
Initially skeptical of meditation, Harris eventually discovered its life-changing benefits. Meditation helped rewire his brain and improve his mental health, leading him to create his own meditation app.
9. A Successful Career
Harris has built a successful career, with an estimated net worth of $5 million. Both he and his wife, a doctor, enjoy a comfortable lifestyle thanks to their hard work and dedication.
10. Emmy Award Winner
Dan Harris is an Emmy award-winning journalist who has made a significant impact in his field. With his continued dedication to journalism and mental health advocacy, there's no doubt that he will continue to achieve great things.
Tell us what's wrong with this post? How could we improve it? :)
Let us improve this post!