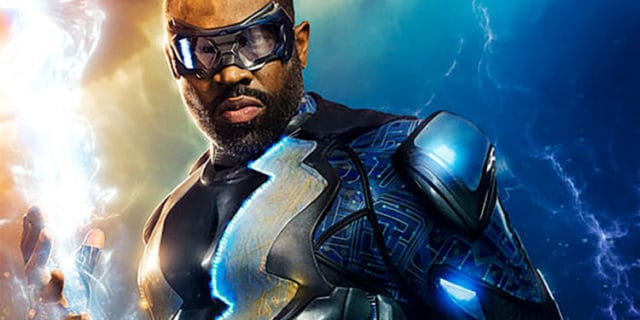 If there's one lesson we already knew that this year's San Diego Comic-Con reminded us, it's that there's no such thing as too much television (keeping up with it is another story). Every year many of us say our plates are full and we will not be sucked into getting addicted to another television show. Every year we're proven wrong. There's always one or two that stands out from the rest, that have us on the edge of our seats from that first trailer or dictate an important message in the most unexpected way. Comic-Con only reinforces the excitement for upcoming shows. Here are TVOvermind's picks for best new shows premiering in the next few months featured at this year's Comic-Con.
Araceli A.- Though it doesn't premiere until 2018, you'll want to mark your calendars for Syfy's upcoming Superman origin story Krypton. To say that it is visually stunning is an understatement, and that's not even counting the CGI aspect. It is so impressive that the small screen show actually looks like it belongs in an IMAX theater. Watching the beginning of the end of Superman's home planet as seen through the eyes of his grandfather as a young adult is an immediate draw. Adding in the warnings he will get from superheros in his grandson's present day who travel the galaxies and time to deliver the message is simply genius! How could you not be excited with Geoff Johns himself practically bouncing as he gave away all of the news?
Nick H.- This one was tough because, thanks to my interviews and how I spent my time, there are several new shows that I'm very excited about heading into the Fall TV season. However, I think I'm most excited for Seth MacFarlane's pet project: The Orville. To hear Seth talk about the loving place from which this Star Trek homage came gets me excited as ever to watch it unfold on screen. MacFarlane made very clear that this is not a Star Trek parody, but rather a loving tribute. The stars of the show seemed satisfied with comparisons to Galaxy Quest, and that alone makes me want to watch.
Chris K.- To be honest, there weren't too many new series at Comic-Con this year that grabbed my attention. In years past, we've had TV shows like Supergirl or Riverdale or Lucifer come to SDCC ahead of their freshman seasons, and they instantly grabbed my attention. This year, though, the only new show that I'm looking forward to coming out of Comic-Con is Black Lightning, and that's mainly due to the charm of the cast and the track record of Greg Berlanti and his team. Plus, while I wasn't in the press room or at the panel for the show myself, friends of mine who were there came away with some exciting information about the topics the show plans to tackle and the stories it plans to tell, which have me more curious than I was when the initial trailer for Black Lightning dropped back in May. Hopefully, Black Lightning can meet, or even surpass, my expectations when it debuts on The CW at midseason.
Dara D.- In regards to new shows, I cannot wait to see The Orville. I think it sounds like a fun space show, and it may even be a great foil for Star Trek: Discovery.
Blaise H.- While the DC Comics shows on the CW are a blast, Black Lightning feels like it is really going to bring a fresh perspective and dynamic to this lineup. The character is older and more established, but also has a family. Navigating this world feels like a lot of fun and the characters seem to have fresh powers. I'm excited to see a superhero show that really explores the family drama aspect without totally losing fun comic book elements.
Buckle up television fans, because it's about to get chaotic in the best way once you add these new shows into your schedule.
Save