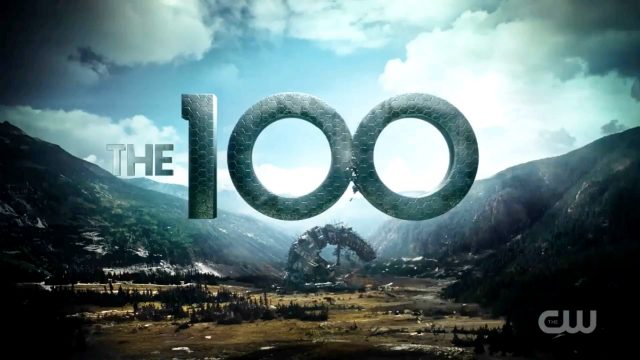 At San Diego Comic-Con, I had the opportunity to sit down with several members of the cast and crew of some of my favorite shows. In the press room for The 100, I was able to speak to the show's Executive Producer Jason Rothenberg about various things that are coming up for Season 4.
By his own admission, Rothenberg gave "way too much away" in our press roundtable. So our readers should be able to take full advantage, right? Don't hate me, Jason.
When asked about the Season 4 story that was teased at the end of Season 3, Rothenberg gave us an idea of where that story is headed. "The ground strikes back. The earth strikes back. We'll see the atmosphere deteriorating," he said. It sounds like we'll see nature do some crazy things in Season 4.
Rothenberg also told us that the internal character struggle will be similar to Season 1's, as they explore who gets to live and die. "Do they deserve to survive?" is a "big theme" of Season 4. "A lot of people won't survive it," he ominously added. "It's the first time that they have an enemy they can't beat."
In addition to the larger threat, Rothenberg said that we can expect to meet at least one new, pivotal character from another forest clan, (please forgive my attempt at spelling it) "Trishanikru", which is supposed to be like "Tree Shine Crew."
He also hinted at Clarke's continued struggles. Clarke wants to "save everybody", he said. Which she can't do, so that will be "a problem for her."
Cast News:
Rothenberg confirmed that Luna will return in Season 4.
At the panel later in the day, Rothenberg also announced that Zach McGowan (Roan) will be joining the cast as a series regular for Season 4.
Also from the panel: Lexa will not return in Season 4.
Renewal Imminent?
In no way am I reporting anything. Rothenberg had no official news to share on this subject, and neither do I. However, when talking about the Season 4 story, Rothenberg had this to say about stories beyond Season 4. "It's NOT, by the way, designed to be a series finale. We feel very good about Season 5. I'm not breaking any news today about that. But everything looks very positive for the continuation of the story beyond Season 4."
Take that how you will, ladies and gents. But in the meantime, get excited about the tidbits he had to offer.
Also, if you have the time, check out what Rothenberg said at the 100 official panel on the original ending of Season 3, which had a different fate entirely for Jasper. Really crazy stuff. Just be glad we still have Jasper.
What do you guys think? Are you getting excited for the new season? Let us know in the comments!
The 100 returns at mid-season on The CW