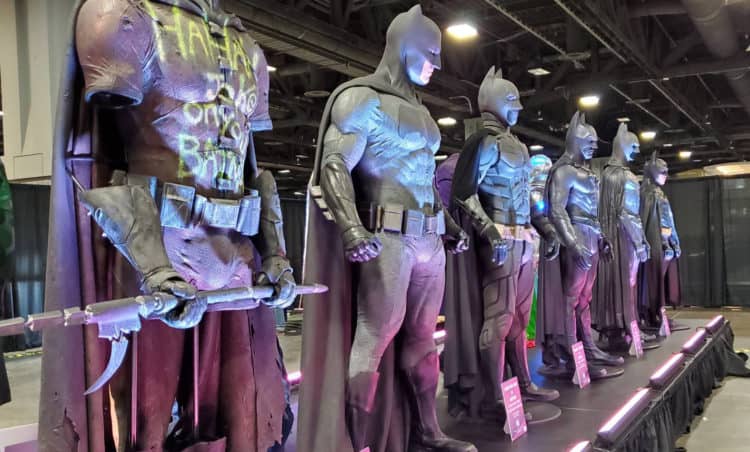 Year 7 of Awesome Con came and went with more programming, exhibits, and geeks flocking to the convention center for a 3-day long celebration of all things geek. As per the norm, this year was bigger than any year before and the weekend was packed solid with a little something for everyone.
2019 marked the 80th anniversary of Batman and to celebrate Awesome Con managed to get a display of all the costumes used in the movies. The line to get in ranged throughout the day but it was easily one of the more popular exhibits down in the exhibition hall.
The exhibition hall itself was filled with many, many vendors selling anything you could possibly think of: ranging from t-shirts/wearables to trinkets and collectibles. You could even through on Thanos' glove for a fun photo op — disclaimer: it's heavier than it seems. Artist alley featured artists from all over gathering to showcase their work. So much talent was on display over the weekend.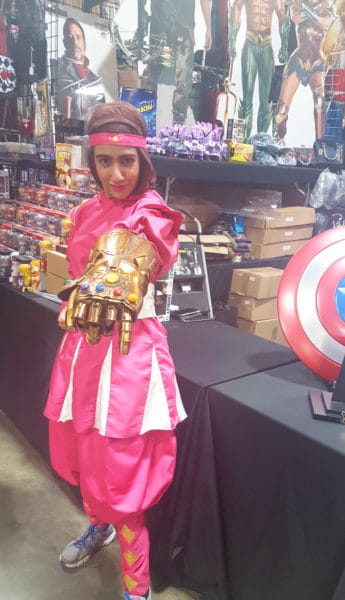 Future Con returned once again with a weekend filled with panels, guests, and exhibits that showcases the intersection of the science and technology field with science fiction. Erin Macdonald, NASA Administrator Jim Bridenstine, and Max Brooks were all present for panels and meeting with fans on the con floor.
Awesome Con Jr. made sure your little ones weren't feeling left out and had plenty for them to do that was more on their level. From story time to playing with new toys to meeting some of their favorite characters, children were bound to have a weekend worth remembering.
Awesome Con prides itself on being inclusive to everyone regardless of gender, sexuality, race, religion, etc. Once again they brought back Pride Alley that highlighted queer creators and fans with panels and special events weekend long. Geek Out partnered with Awesome Con to put together this year's Pride Alley. The weekend had panels that discussed queer characters and creators both in front of and behind the camera as well as diversity in general in pop culture. There were panels dedicated to cosplayers as well, to discuss their experiences within the community.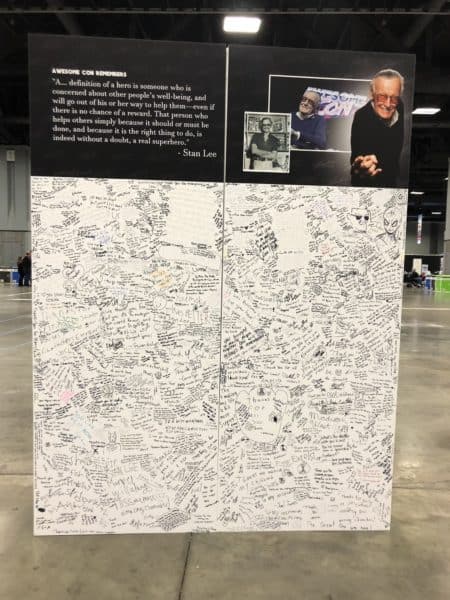 One particularly sentimental display was a large white box with markers available for people to write a thank you to Stan Lee. Fans covered every inch with sentiments to the Marvel King for his years of entertainment. The convention took place during Endgame weekend, they kicked it off with a screening Thursday night of the film. Stan's legacy will always be remembered in the Awesome Con world.
The guest list, as always, was poppin. Whether you were a Trekkie, a fan of Riverdale, The Office, Harry Potter, Gilmore Girls, etc. there was a little something for everyone. The autograph area is usually a highlight. Getting a few moments with your faves can brighten up anyone's day. Whether that's meeting someone you're a new fan of or someone you've stanned since you were a child, the moment is often surreal.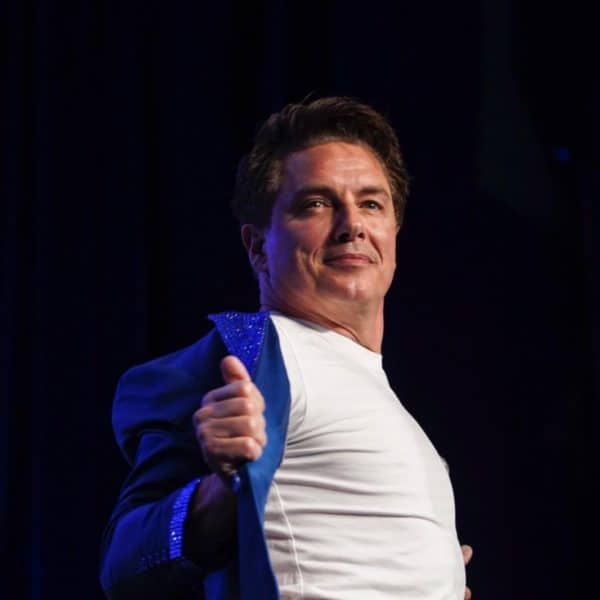 John Barrowman returned to DC for his fourth year and did not disappoint. The Barrowman panel is always a highlight of the weekend. If you know him or not, the hour spent in the main hall laughing your ass off is always a delight. 2019 was no different. Between stories of his plane ride over with messed up flaps and shitting his pants to serenading the crowd to end the panel, the time seems to fly by and you end up with sore cheeks from all the laughing. As always, "hung like a donkey" made an appearance or two. Mr. Barrowman really likes to keep his translators on their toes and involve them in his show.
Between panels, gaming, exhibit hall, and more, the weekend allowed anyone to fully embrace their inner geek and let them out to play. The weekend was over before you knew it and it was time to head out. As always, the cosplay game was stronger than ever. People from all walks of life showcasing their talents through intricate costumes and embracing their characters.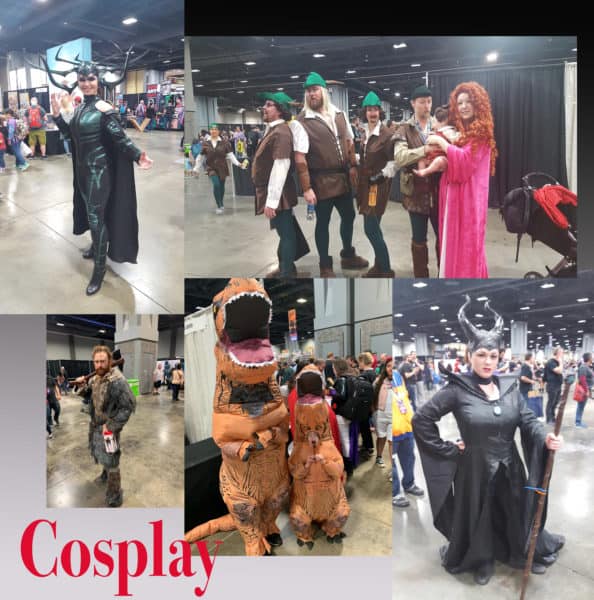 Until next year. Awesome Con returns May 1-3, 2020.