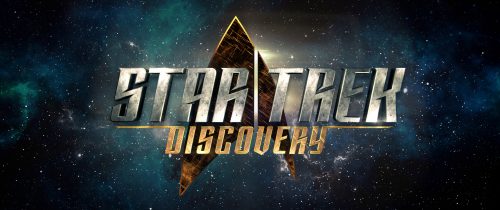 I'm not particularly a Star Trek guy (my allegiance has always fallen toward Star Wars), but the movies in the Kelvin timeline from producer JJ Abrams definitely entertained and intrigued me enough to give the franchise some attention. However, CBS figured out how to target me by tapping Bryan Fuller (Hannibal, Pushing Daisies, American Gods) as the showrunner for their newest Star Trek television series, which was announced a few months back.
Finally, San Diego Comic-Con has brought more information about the series to the masses, including the official title of Star Trek: Discovery. My favorite thing about this title is the built-in optimism that it implies. The Star Trek franchise has always been about seeking out new worlds and adventures in a time that is better than our own, and Discovery is a needed breath of fresh air in the midst of the turmoil gripping our own world.
As with past titles for the franchise, Discovery also lets us know the name of the ship on which our new crew will be travelling to these new worlds. Also announced at SDCC was the NCC-1031, the official designation of the USS-Discovery. The ship most definitely recalls the classic Enterprise from the franchise's past, but it also gives a new style to the design in order to make it its own.
Check out the first look at the test flight for the USS-Discovery below:
[youtube https://www.youtube.com/watch?v=bqm9HSYbf0o?rel=0]
Star Trek: Discovery premieres in January 2017 on CBS before moving to the CBS All-Access streaming service for the remainder of its episodes. What do you think about the title of the series? What about the ship itself? Let us know your thoughts in the comments down below!
[Photo Credit: CBS]
Tell us what's wrong with this post? How could we improve it? :)
Let us improve this post!