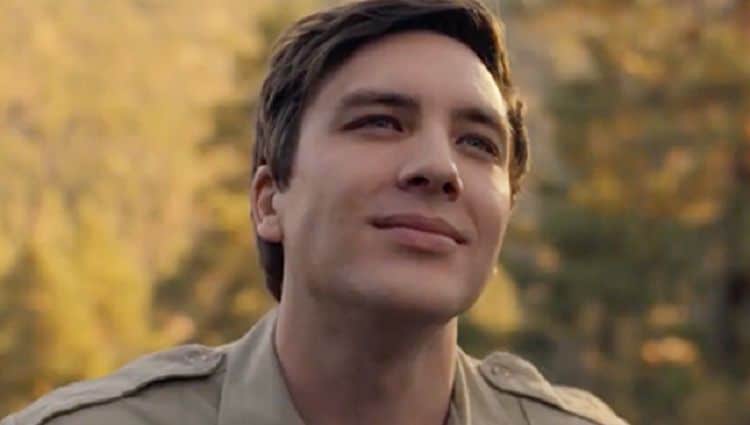 Cody Fern has been acting for well over a decade, but it wasn't until 2018 that things really started to take off for him. That year, he appeared in both House of Cards and American Horror Story. However, his role in American Horror Story really catapulted his career to a new level. Now, just one look into his eyes is enough to strike fear into horror lovers everywhere. In 2021, Cody returned to the American Horror Story universe with an appearance in the new Hulu series American Horror Stories. Although he's playing a different character, Cody's on-screen presence is still undeniable. Continue reading to learn 10 things you didn't know about Cody Fern.
1. He's Australian
If you're familiar with Cody's work in American Horror Story, you may be under the impression tha the's American. However, he was actually born and raised in Australia and he speaks with a natural Australian accent. Viewers got a chance to hear this during his appearance in American Horror Stories.
2. He Studied Business
Some people may be surprised to know that Cody didn't study the arts when he went to college. Instead, he earned a degree in commerce (business) from Curtin University of Technology in 2009. His original plan was to go into a career in finance, but he eventually realized that wasn't what he wanted to do.
3. He's A Pet Parent
Cody may not technically have any children of his own, but that doesn't mean he isn't getting the chance to flex his parenting muscles. He is a very proud dog dad and his fur baby has become the star of his Instagram. Surprisingly, however, Cody hasn't made a separate profile for his dog.
4. He Likes His Privacy
Cody's star has really started to shine over the last couple of years, but even with all of the attention he's been getting he hasn't become the type of person who has gotten caught up in all of the attention. He appears to enjoy keeping his personal and professional lives separate and he has been able to maintain a high level of privacy.
5. He's A Writer And Director
Acting is the thing that Cody has become best known for, but it's not the only thing he's done over the course of his career. He has also taken a step behind the camera. He made his debut as a writer and producer in 2017 with a short film called Pisces. It'll be interesting to see if he does more work behind the camera.
6. He Really Loves Fashion
Cody has a great sense of style and he isn't afraid to express himself through his clothing. He is a firm believer that clothing shouldn't be gendered. During an interview with Louis Vuitton in 2020, Cody shared some insight on his fashion sense and the thought process that goes into his clothing choices.
7. Elizabeth: The Golden Age Inspired Him To Get Into Acting
Like lots of other actors, Cody can remember the moment he really knew that he wanted to act. Cody told GQ, "After seeing that [Elizabeth: The Golden Age], something came alive again. I just realised I hated my life; I hated the people that I was hanging around with; I hated the music I was listening to; I hated the clothes I was wearing." He decided to quit his job and pursue acting.
8. He Found Out About American Horror Stories On Instagram
As someone who was cast in American Horror Stories, people probably assumed that Cody had lots of insight on the project. Apparently, however, that wasn't the case at all. Cody actually found out at the same time as the rest of the world. According to Entertainment Weekly, Code said, "I first heard about it on Instagram because Ryan announced that I was going to be in it. So, I was like, 'Wait! What? What am I doing? OK. Cool,'"
9. He Would Be Open To Playing Michael Landon Again
After his very impressive performance as Michael Landon, there are lots of viewers who would love to see him reprise the role. Although there hasn't been any official word on whether or not that will ever happen, Cody is open to the possibility and told Entertainment Weekly that he really enjoys working with Ryan Murphy.
10. He Has Invisalign
When most people think of braces, a mouth full of metal is probably the first thing that comes to mind. Invisalign has completely changed that, and Cody isn't ashamed of the fact that he uses the clear aligners. At the beginning of his interview with Louis Vuitton, Cody popped out his Invisalign trays.